What purpose do the steel doors serve?
Internal steel doors for every purpose in the basement
(6.9.2010) Many builders opt for a basement because this increases the value of the building and the basement also offers plenty of space for building services and additional living or leisure rooms. Doors made of sturdy steel are recommended for all rooms in the basement ... Why?
Steel doors, for example, offer good fire protection, which is required when a condensing boiler is installed. Despite the high security standards, access to the boiler room should be closed with a highly resistant fire door. It can withstand a fire for at least 30 minutes, which in the event of an emergency can bring crucial minutes for residents and the fire brigade. With additional equipment, the door can even keep smoke out of the stairwell. It swallows the sound of the heating anyway.
Compared to cheaper wooden doors, steel doors also cope better with the moisture typical of the basement, which is caused by washing machines and dryers or large temperature differences between a cold hallway and the utility room.
The better resistance to moisture and temperature differences also speaks in favor of a durable steel door leaf when installing a sauna. An optional light cutout provides more light in the sauna cellar. And thanks to their high-quality design, doors such as the multi-purpose door MZ from Hörmann can even look good as a sauna cellar door.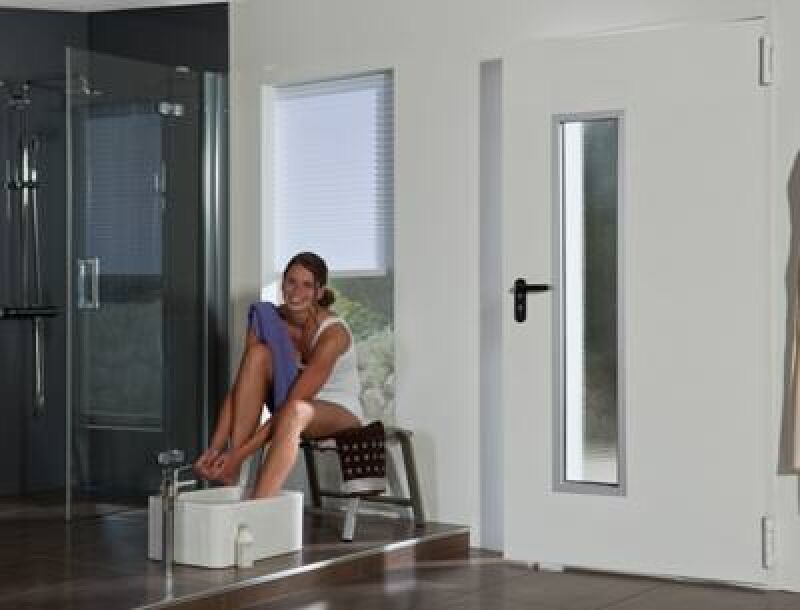 In any case, you can hardly avoid steel in passages to the outside: a basement room with an exit is often used to store garden tools or bicycles. The door to the outside not only has to withstand a lot of bumps, it also has to offer high resistance to burglars. A cellar security door like the Hörmanns KSI has technical features such as ...
locks protected against drilling,
Multi-point lock and
massive steel bolts between door leaf and frame
... the requirements of resistance class 2 and thus withstands typical burglars.
Thanks to industrial production, high-quality steel doors can even be quite inexpensive today (non-binding price recommendations, all doors in traffic white and 1 by 2 meters, as of September 2010)
Hörmann fire protection door H8-5 with frame: 444 euros (RRP),
Multi-purpose door MZ: 444 euros (RRP),
Steel security door KSI: 869 euros (RRP),
Inner door ZK: 274 euros (RRP).

For more information on internal steel doors, contact Email to Hörmann be requested.
see also for additional information:
mostly more recent posts that refer to this:
selected further messages: