What separation songs do men hear
The best lovesick songs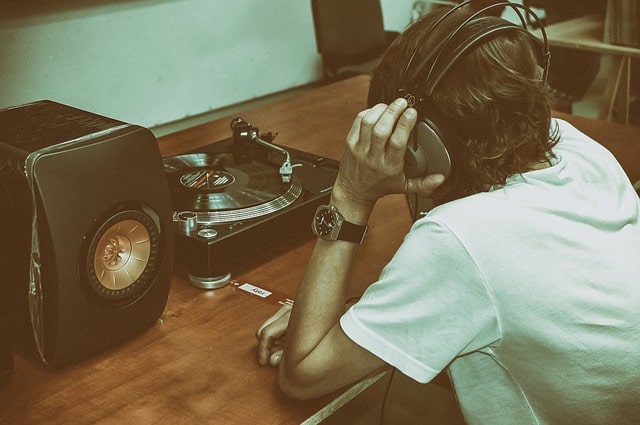 Has your boyfriend or girlfriend left you and now you don't know what to do with your grief?
Or are you still in a relationship, but you notice that it is coming to an end and have to deal with these painful feelings all by yourself?
First things first: You are not alone. And you're not the only person in the world who has these feelings, either.
In this article, you will learn how love songs can help you overcome your grief and find your way back to life.

We will then provide you with lists of different songs to browse and discover.
Table of Contents:
Bonus:
Are you lovesick? Can't you think clearly anymore? Are your days mostly sad? Do you want happiness and positivity in your life again? Now click the button below and get our exclusive free strategies and techniques and get rid of your heartache once and for all!
(Click here)
Why you should listen to lovesick songs
If you're not the type of person to jump straight back to life after a setback, you will likely spend the first few hours after a breakup at home.
Studies have found that crying has a very positive effect on emotional healing.
If the tears do not want to flow properly at first, however, sad love songs are the fastest and best method to change this situation.
It was found that in this way the negative feelings are flushed outwards.
This means that a crisis can be overcome much faster and healthier than usual.
So don't be ashamed to cry for a love you have lost because it will help you get over it and look ahead.
Other benefits of lovesick songs
Lovesick songs are also great because they usually express exactly what you are thinking and feeling yourself.
Often friends and relatives cannot understand what you are going through, but the lyrics in lovesick songs make it clear that your feelings are completely normal and understandable and that others have felt them before.
Cons of lovesick songs
Of course you have to get out of bed at some point and dry your tears.
Hiding from the outside world for too long can be dangerous and even develop into serious depression.
Since lovesick songs can sometimes drag you down, it is important to change the direction of the songs at some point.
That's why we've put together a list below that contains songs that can help you forget your lovesickness.
Our 20 favorite songs for lovesickness
1. Adele: Someone Like You
Lovesickness allows for the nagging thought that the lost person was the right one. And that you have now lost the right one forever. Adele describes this feeling in her sadly sad song and consoles herself with the fact that the loved one is at least fine.
2. Ed Sheeran: Happier
In his song, Ed Sheeran has to come to terms with the fact that the woman he loves is happier with someone else. It can be very difficult to accept this when you have not yet overcome your own feelings.
3. James Arthur: Impossible
Often times, you plunge headlong into a love affair without thinking about how much you have to lose. James Arthur describes inImpossiblehow a broken heart can hurt and how impossible it seems to recover.
4. A Great Big World: Say Something
InSay somethingit's about the end of a love and the process of letting go, which can be very painful and complicated, especially after a long relationship. If you are in a situation like this, this song probably speaks to you from your soul.
5. ABBA: The Winner Takes It All
This classic lovesick song by the Swedish band ABBA expresses that sometimes you just have to get used to the thought of having lost your loved one, even if that's exactly the opposite of what you hoped for.
6. Sam Smith: I'm Not the Only One
Getting cheated on is one of the worst things that can happen to you in a relationship. The song I'm not the only oneis about this pain and the self-doubt that comes with it.I have loved you for many years, maybe I am just not enough.
7. Kelly Clarkson: Because of You
A broken heart also makes you more cautious in the future and more difficult to trust than before. If you feel the same, help you Because of you by Kelly Clarkson sure to make you feel understood.
8. James Blunt: Goodbye My Lover
Having to say goodbye to a person even though you could have imagined a lifelong future with them - nothing is more difficult than that. In Goodbye my lover is it about this pain, accompanied by heartbreaking melodies.And I love you, I swear that's true.
I cannot live without you.
9. Sinéad O'Connor: Nothing Compares 2 U
InNothing Compares 2 U it's about an abandoned person who can't get over their former partner. She is reminded of her ex-boyfriend everywhere and she fails to gain distance. If you also count the days since your separation, you will find a soul mate in this song.
10. The Goo Goo Dolls: Iris
Do you have the feeling that you cannot confide in anyone because no one would understand your lovesickness? If you're already burying yourself under the covers, then she can iris maybe a little consolation from the Goo Goo Dolls.
11. Death Cab for Cutie: The Ice Is Getting Thinner
When a relationship comes to an end, you can feel it exactly. And even if a breakup is necessary, the process can be very painful. This is exactly what the band Death Cab for Cutie describes inThe Ice Is Getting Thinner.
12. The Doctors: ½ Lovesong
The doctors, too, have a few with real feelings in their repertoire, in addition to their more relaxed or funnier songs.½ love song is one of them and describes the unwillingness to admit a relationship that is coming to an end. I know you will miss me I already miss you.
13. Tom Odell: Another Love
That it can sometimes not be so easy to let in a new love with a broken heart is the theme ofAnother love by British singer-songwriter Tom Odell.All my tears have been used up on another love.
14. Whitney Houston: I Will Always Love You
With Whitney Houston's best-known song from the film Bodyguard, eyes won't stay dry.So I'll go, but I know I'll think of you every step of the way the woman sings with one of the best voices there has ever been and makes the deep sorrow that the loss of a great love can cause even more tragic.
15. Amy Winehouse: Back to Black
Amy Winehouse shares in her songBack to Black their own experiences with the issues of lovesickness and abandonment. Drug problems and fraud also play a major role. Nevertheless, she holds on to love and indulges in loneliness.
16. Herbert Grönemeyer: The way
Grönemeyer wrote this song as a tribute to his late wife Anna in 2002. In it he processes his grief and deals with the idea that life must go on for him despite everything.
17. U2: With or without You
Do you find yourself in a dead end in your love relationship and realize that you can actually no longer be with the person you love? The song is about this feeling of "being torn back and forth" With or without you from 1987.
18. George Michael: Careless Whisper
Sometimes you do things that hurt your partner and lose them in the process. The repentance and despair are taken from George Michael in Careless Whisper and remind you that some mistakes can leave their mark forever.
19. Eric Carmen: All by Myself
This love song was covered by Celine Dion and others and describes the loneliness you feel when you are alone and not loved by anyone. This song is perfect for really crying out.
20. Sarah Connor and Gregor Meyle: None is like you
When you love someone, that person is all you want. One cannot imagine ever developing these feelings for someone else again. That is exactly what the song is aboutNobody is like you by Sarah Connor and Gregor Meyle.
These 8 songs will help you get over lovesickness
Listening to only sad music can help you get through the grief phase.
But since things have to go uphill again at some point, here are a few songs listed to remind you that you cannot mourn lost love forever:
Gloria Gaynor: I Will Survive
This song was written precisely to leave your heartache behind.Oh, as long as I know how to love, I know I'll stay alive, reads a line and draws attention to the fact that it is possible to find a new love by breaking up with the old one.
Udo Lindenberg: You can't repair a heart
Udo Lindenberg also knows that love hurts. Nevertheless, in this song he sings that there's no point in chasing after an ex-partner forever who doesn't deserve it. Because once the heart is broken and trust is abused, there is no turning back.
Cher: Strong enough
Some people never change. And if you've ever been betrayed by someone, the chances are high they will do it again. Cher also thinks in her hit that you shouldn't have any illusions and look aheadStrong Enough.
R.E.M: Everybody Hurts
The song is definitely melancholy, but it describes that you shouldn't let yourself down if you've been injured. Everyone is sad sometimes and everyone gets hurt, but that shouldn't be a reason to lose courage and faith in love.
The doctors: Too late
This early work by the band Die Ärzte can really build you up. It's about the promise of revenge made by an abandoned good-for-nothing who plans to get rich and famous in order to get back at his ex-girlfriend. Humor is always a good way to deal with grief.
Joachim Germany: Marie
Being betrayed or abandoned not only makes you sad, it can make you angry. Joachim Germany copes with this emotion in his songMariein which he wishes his ex-girlfriend all bad things on the neck. Also a way to overcome lovesickness.
Christina Perri: Jar of Hearts
Have you just recovered emotionally from your ex, who may even have cheated on you, and now he wants you back? Christina Perri tells of the confusion of emotions and makes it clear that you shouldn't put up with something like that.
Mary Roos: Stand up
Don't let lovesickness get you down, that's what Mary Roos recommends in her hitWalk upright. She sings about getting up again and again after being struck down by heartbreak.With pride in my eyes and despite tears on my face ...
The best lovesick songs in different languages ​​and styles of music
If nothing was found that met your taste, here is a small list of songs in different languages ​​and styles of music.
Lovesick songs in German
AnnenMayKantareit: barefoot at the piano
Philipp Poisel: How should a person endure that
Oli P: Airplanes in my stomach
Jupiter Jones: Hush
Gunslinger: Long ago lost
Rio Reiser: June moon
Xavier Naidoo: You can't see me
Lovesick songs english
Gnash, Olivia O'Brien: I Hate U, I love U
Passenger: Let Her Go
Madonna: Frozen
Toni Braxton: Un-Break My Heart
Natalie Imbruglia: Torn
Harry Styles: Sign of the Times
Bonnie Tyler: Total Eclipse of the Heart
Lovesick songs rock
Nirvana: Where Did You Sleep Last Night?
Metallica: Nothing Else Matters
Guns N 'Roses: Don't Cry
The Killers: Somebody Told Me
Linkin Park: From the Inside
Nickelback: Trying Not to Love You
Lovesick songs rap
Eminem ft. 2Pac: Last Goodbye
Puff Daddy: I'll be missing you
Drake: Marvin's Room
Immortal Technique: Dance with the Devil
2Pac: Changes
Lovesick songs hit songs
Wolfgang Petry: Fall in love, lost, forgotten, forgive
Andrea Berg: You lied to me a thousand times
Matthias Reim: Damn it, I love 'you
Roland Kaiser: You're gone
Munich freedom: without you (I won't fall asleep tonight)
Old lovesick songs
Beatles: Yesterday
Johnny Cash: Hurt
Bruce Springsteen: The River
Donny Hathaway: I Love You More Than You'll Ever Know
Frank Sinatra: In the Wee Small Hours of the Morning
Lovesick songs that cheer you up
Flo Rida: I cry
Paul Simon: You Can Call Me Al
Katrina and the Waves: Walking on Sunshine
Madsen: Let love rule
Dexys Midnight Runners: Come on Eileen
Lovesick songs German rap
Bushido: Jenny
Prince Pi and Philipp Dittberner: 1.40 m
Curse: What is it now?
Chakuza: OFF
Sabrina Setlur: You don't love me
Fabian Römer: After you (Anna)
Songs against lovesickness
Siw Malmkvist: Lovesickness is not worth it
Bakermat feat. Kieza: Don't want you back
The Pretty Reckless: Nothing Left to Lose
Bonnie Tyler: Holding Out for a Hero
Tina Turner: What's Love Got to Do with It
At the end a little conclusion:
Lovesickness is corrosive and painful. It always has been and always will be.
It's okay to hide in bed for a few days, crying and listening to cheesy songs that tell of broken hearts and unrequited feelings.
But since you have to get up again at some point, uplifting songs were also written for this purpose. With these song lists you now have at least one suitable song for every phase in your repertoire, no matter what music you're into.
And if you need a few strengthening words at the end, then let yourself be taken with the words of Sammy Davis jr. be said: When you lose a lover it's like getting a bad haircut. It grows back in time.
Is there still an important song missing in your opinion? Then feel free to write it in the comments below.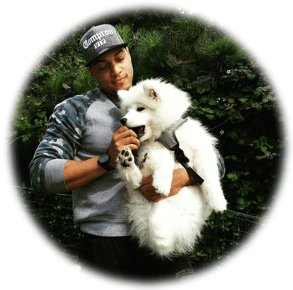 About the author
Oliver is an expert in personal development and a passionate bodybuilder. Growing up in the quiet East Frisia, he is now constantly on the hunt for new challenges. He believes in true love and wants to help people who are unhappy in love to become happy again. For this reason he launched Love Repair, 2016.