What will life be like at Oxford University
University of Oxford
university
The University of Oxford is not only the oldest British but also the third oldest European university. In the "Times" ranking, which looked at the best universities in the world, the University of Oxford even came in first. Oxford students come from all over the world and come from very different backgrounds. As a student, you experience an incredible amount of diversity and diversity here. As one would expect from a university with a world-class education, the academic standards are very high and the workload more demanding than other universities.
The tutorial system is a central element. The students see their tutors and are taught weekly in groups of often only two people. With this teaching method, lessons can be tailored to the needs and interests of the individual. This strong academic support ensures that students use their time effectively.
canditature
When applying for a medical degree, the so-called BMAT (BioMedical Admissions Test) is required by universities in Oxford, Cambridge, London and some other cities as an admission criterion. This is a medical test that tests the applicant's basic technical knowledge in the natural sciences. The test takes place at the beginning of November every year. All applicants should register for the test by October 15th.
The BioMedical Admissions Test (BMAT) consists of three parts:
"Aptitude and Skills" (general skills in problem solving, understanding arguments and data analysis are tested)
"Scientific Knowledge and Applications" (27 multiple-choice questions about the scientific and mathematical knowledge acquired in school)
"Writing Task" (assesses the ability to select, develop and organize ideas and to communicate them in writing, concisely and effectively)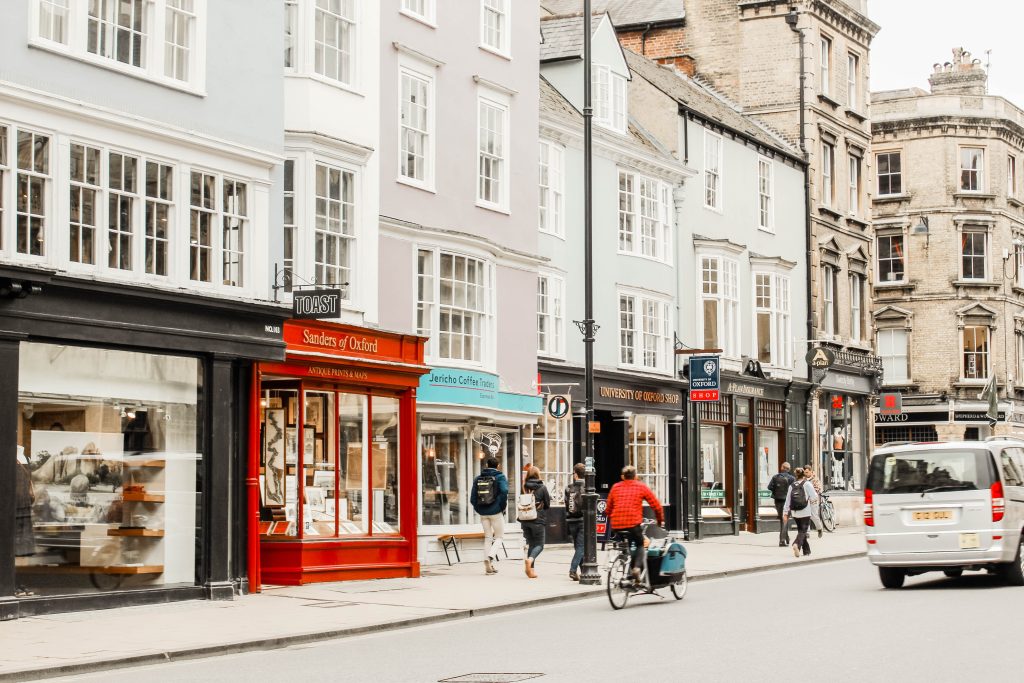 students life
For all students from EU countries doing their first Bachelor's degree, the course fee at the University of Oxford for 2019 was £ 9,250 (approx. € 10,400). However, local students or EU citizens can access a UK Government Tuition Loan for the full amount of their course fee and do not have to pay any upfront fees. You should still expect around £ 1000 per month for living expenses. A big advantage of colleges: Living on campus is part of the contract. The apartments are not luxurious, but they are large.
At Oxford, every student is a member of a college, its department (s) and the university. The students therefore have both the advantages of belonging to a large, prestigious institution and a small and friendly academic community. Every college or hall is made up of academic staff, support staff, and students. The universities offer a safe, supportive environment in which you can concentrate on your studies, enjoy time with friends and take advantage of the many opportunities.
Each college has a unique character. In general, however, their facilities are similar. The following essential facilities are always available:
Porter's lodge (a staffed entrance and reception)
Dining room
Library (often open around the clock during the semester)
Student dormitories
Tutors' classrooms
Chapel and / or music room
laundry
Green spaces
Common room (known as JCR)
recognition
The degree from the University of Oxford is recognized worldwide.