Is transparency bad for business?
more transparency
Good pills - bad pills: 2014/01 p. 19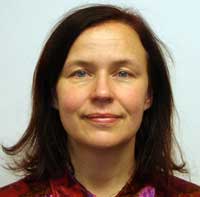 © Private
Dr. Angela Spelsberg is a doctor and is well versed in the interplay between society and being ill. She studied medicine at the Free University of Berlin, then did her doctorate and a master's in epidemiology at the Havard School of Public Health in the USA. Since 1995 she has been working as medical director at the Tumor Center Aachen. She joined the anti-corruption organization Transparency International (TI) more than ten years ago. Since 2002 she has been actively involved in the health working group of Transparency International Deutschland e.V. (www.transparency.de) and was a member of the board from 2007 to 2013.
Inquired:
What is disease to some is business to others
Patients are repeatedly confronted with profiteering in the healthcare sector: manufacturers of medical products supply poor material, patents make drugs and diagnostics many times over, and advanced training in medical professions is dominated by pharmaceutical companies. Transparency International (TI) educates professionals and the public about where our healthcare system is vulnerable to corruption. We discussed such neuralgic points with Angela Spelsberg.
GPSP: Ms. Spelsberg, how did you come to join Transparency International in the first place?
Spelsberg: I was involved in the National Breast Cancer Coalition. At some point I realized that the financial support from the pharmaceutical company Roche was turning into an unpleasant event. As a patient organization, we should serve the Group's strategic goals.
GPSP: The problem of influencing patient organizations has become even more acute. But as a patient you don't notice much of it.
Spelsberg: The influence is built up very skillfully over the years.
GPSP: What about the drugs that doctors pass on directly to their patients? Pharmaceutical representatives - that is, the sales representatives of drug suppliers - present such preparations when they visit a doctor. What are the consequences?
Spelsberg: The free sample packs are usually expensive original preparations. And it's no secret that patients like to stick with the preparation that their doctor gave them.
GPSP: If patients then take a critical look at a cheaper and different preparation with the same active ingredient, will the expensive original continue to be prescribed by the doctor?
Spelsberg: This is the provider's idea, so to speak. Which preparation is used for treatment today depends, among other things, on discount agreements between health insurance companies and drug companies. So it has become more complicated to influence doctors in their prescribing behavior via the "pharmaceutical representative hands over sample pack" ...
GPSP: ... and patients in their wishes. Has the number of pharmaceutical representatives therefore decreased significantly?
Spelsberg: This is one of the reasons. What is important, however, is that medical care is influenced on many levels. In addition to doctors, this also applies to university research, approval procedures, health policy, health insurance companies and so on.
GPSP: What are you trying to say?
Spelsberg: We have to get away from criticism of individual groups that allow themselves to be bribed or do not fight corruption and look at the health care system as a whole. Because one thing meshes with the other. However, if we manage to change something through information and education at the central control points of the health system, it will not only benefit the sick and everyone who wants to do more for their health, but the social welfare state as a whole.
GPSP: Where do you see such a switching point?
Spelsberg: I'll take the prescription drug advertisement as an example. So far, it has been quite successful in preventing pharmaceutical companies from being allowed to advertise their products in all media, which are only available on prescription. The industry has long wanted to enforce this at EU level in Brussels, but the headwind has so far been too great.1
GPSP: What could happen if there is no advertising?
Spelsberg: As in the USA, this would fuel the demand for new, mostly high-priced drugs. Patients would certainly also put pressure on doctors - and possibly change practices. In the case of so-called innovations in particular, the undesirable effects are not as well known as in the case of long-proven, mostly cheaper means.
GPSP: Glad the prescription drug advertising was prevented?
Spelsberg: Achieving that at EU level was important. But Transparency is watching with concern how pharmaceutical companies "inform" about diseases and their treatment. Because this "information" is not objective, but aims to increase sales. The positive is emphasized, the negative is excluded. We cannot even blame the respective manufacturer for that, because their interest is to sell their products. It is questionable, however, to disguise this advertising as "information". Anyone who researches manufacturer websites on the Internet must know that they will not find any reliable decision-making aid there. Everywhere there is talk of the informed patient making an autonomous decision. But how can he do that when his decision is based on advertising messages?
GPSP: Let's get to another point. Transparency wants not only doctors in hospitals to be able to be prosecuted in the event of corruption, but also doctors in private practice. Why?
Spelsberg: There are always attempts to bribe doctors - for example when deciding which make to choose to replace a heart valve or hip, to which specialist colleague or which clinic to refer to. In the case of bribery, doctors are not treated equally under criminal law: doctors employed in hospitals are prosecuted, while their resident colleagues are usually not. In a landmark ruling in 2012, the Federal Court of Justice ruled that there was a gap in the law.
GPSP: So there is a need for action. And will you stay tuned?
Spelsberg: Yes. From a legal point of view, however, the matter is complicated because the resident doctors are also entrepreneurs. Statutory health insurance physicians also have a public mandate and should be obliged accordingly. In no way do we want to make life difficult for doctors and other health professionals, we want their special responsibility to come to fruition. We do not cover all doctors with the general suspicion of corruption, but rather see the health system, with its huge financial resources, as particularly susceptible to corruption.2
GPSP: Please give me an example.
Spelsberg: A good example is application observations, which are usually carried out by general practitioners on behalf of a company. These observations of use, which take place after a preparation has been launched on the market, have a bad reputation because their benefit is dubious and many patients are smuggled into such "studies" without their knowledge.
GPSP: But patients must actually be informed about the study in which they are participating.
Spelsberg: Yes, but not in these observational studies. The patients often do not even find out that the doctor is adjusting them to a drug that is currently being monitored. He then fills out a documentation sheet and receives a sometimes substantial fee from the pharmaceutical company for each patient. In our opinion, the whole thing is a trick: the doctor will endeavor - because of the fee - to win over as many patients as possible for observation of the application.
GPSP: So the only goal is to increase the number of prescriptions?
Spelsberg: The industry is obliged to notify the responsible institutions such as the Federal Institute for Drugs (BfArM), the National Association of Statutory Health Insurance Physicians (KBV) and the umbrella association of statutory health insurances. They should therefore know how many observations are being carried out, with which drugs or topics, how high the fees are. Transparency asked all three institutions for the relevant data for the period 2008 to 2010, because as a corporation under public law, they are obliged to provide information. The National Association and the KBV have given different partial information, the BfArM none at all. That is why we then sued KBV and BfArM and won the first case against the KBV before the Berlin administrative court. In the resulting KBV data, 10,000 pages on reported application observations, we have so far not found any evidence that the application observations are actually being used for scientific purposes. Incidentally, the lawsuit against the BfArM is still ongoing.
GPSP: If I understand you correctly, Transparency is so keen on the data because it shows the power and tricks with which drugs are pushed into the market.
Spelsberg: Above all, it's about transparency. We want to check whether the reports prescribed in the Medicines Act are made, how they are made and what happens to the reports. Do they contribute to the gain in knowledge? Will the results be published? Or are application observations pure marketing?
GPSP: But isn't it important after a drug is launched to see how it performs in everyday life? So what if a lot of people use it, including older people with a variety of diseases?
Spelsberg: That's right. This is a subject of "pharmacovigilance", ie the monitoring of drugs that are already on the market. But according to our previous knowledge, observational studies do not contribute to this, although their proponents like to claim the opposite. As already said, observations of use are hardly ever systematically evaluated or published.
GPSP: There are also proper drug studies that are not published.
Spelsberg: Yes, the majority of these are studies with a negative outcome. And that ensures that the public gets an overly positive image of a drug or therapy. We - like other organizations - have long been demanding that pharmaceutical companies make all study data they have collected accessible.3 There is an urgent need for independent research groups to analyze these studies.
GPSP: What do I get out of it as a patient?
Spelsberg: A more realistic picture of the benefits and risks of a drug or therapy is created. And if you have taken part in a study, you know that the results do not disappear in company archives, but benefit the general public. Incidentally, I advise you to only take part if a passage in the declaration of consent guarantees that the full clinical study reports will be publicly accessible in a database one year after the end of the study - while protecting personal data, of course. This is the only way to enable independent scientific verification.
GPSP: Ms. Spelsberg, thank you very much for discussing such fundamental questions with GPSP that are so important for patients.
Doctors against corruption The organization "I pay for my own food" (MEZIS) is working to ensure that fewer doctors allow pharmaceutical representatives to steal valuable time. GPSP 4/2012, p. 12
Transparency International (TI)
The organization was founded in 1993 by the lawyer Dr. Peter Eigen and fights against corruption worldwide. The non-governmental organization sees itself as an independent movement of like-minded people. The international secretariat of TI, based in Berlin, supports and coordinates the work of the national sections, which are now independently active in over 90 countries. (www.transparency.org)
swell
1 Pharma-Brief (2012) Disinformation stopped - EU proposal on patient information failed. No. 6-7, p. 5
2 TI (2013) Opinion in the Health Committee May 3 www.transparency.de/13-05-13_Stellungnahme_Gesundh.2282.0.html
3 Berlin Declaration 2012 www.transparency.de/Berliner-Erklaerung-2012.2330.0.html
---
The status of the information corresponds to the date of publication of the magazine.
You can find more articles on related topics here:
Issue No. 1 Jan./Feb. 2014