What's your unforgettable day on Quora
The onboarding process is crucial for companies because the start of a new employee has a great impact on further development and productivity. It is decided whether the newcomer feels welcome, enjoys working and integrates well into the team and the company. It's not about getting new employees to work as quickly as possible. You should feel much more welcome and get to know the company. Inclusion in the corporate structure, culture and processes is crucial. A well thought-out and designed onboarding process is an exciting experience that is important for the further course of the relationship between employee and employer.
Whether in elementary school, school, at university or in our first job, we often remember the first big day of a new, exciting phase of life very clearly. It's no different in a new job. The first day can be overwhelming and nerve-wracking - but still exciting and productive. Introducing a "newbie" to the company's goals and values ​​from day one can help ease some initial nervousness. There is no better "welcome" than a successful and well-designed onboarding process.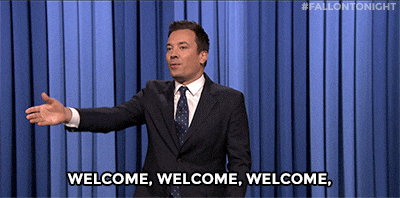 Make the first few days unforgettable; Ultimately, there is no second chance for a first impression, and that important first impression is over in a blink. More precisely between 34 and 100 milliseconds.
We have put together five promising tips for your onboarding process:
1. Take the process seriously from day one
Onboarding is a process that ensures that new employees feel welcome and integrate quickly and successfully into the company. This integration process is a very personal experience between employee and company and can take weeks, if not months.
Taking the onboarding process seriously is extremely important. The often quoted phrase "get them in and get them working", which roughly means that the best way to integrate new employees, is to throw them straight into work, is a widespread misconception. A survey by OfficeTeam shows that a surprisingly large number, 54% in numbers, of employees have encountered obstacles at least once when starting a new job.
In order to help your new employees achieve success on the first day, please note the following:
Clarify the dress code and working hours and make sure that any necessary "paperwork" can be done on the first day
Before the new employee arrives, create a clean and comfortable workplace
Prepare a friendly and appropriate welcome gift
Often times, before they arrive, new employees have some sort of "Disney version" of their first day at work in mind. This leads to reality and imagination being confronted with each other and causing frustration and resignation. The first day at work can therefore be made pleasant. Successful onboarding starts with the preparation and should be taken very seriously and well thought out.
2. Get personal
Share your knowledge and inspire newbies to share experiences and express expectations of the new job. Forbes magazine recommends making the onboarding process as personal as possible. The process is a great way to learn more about the new hires than you could ever have done in the interview.
During the first week you should:
offer the new employees a tour of the office buildings and explain the structure
Assign a mentor to the new employees to help them with questions and uncertainties
Schedule a brief manager and / or supervisor meeting for the new employees
It can also be helpful to arrange coaching sessions between managers and new employees. These sessions help new employees to get through the start-up phase faster and to build a connection to the company and its values.
3. Recognition and Reward
Recognition, regardless of shape and size, is extremely useful and important. This gives newcomers and existing employees the feeling of being valued. Employee satisfaction plays just as important a role for new employees as it does for existing ones.
Give your employees the recognition they deserve through small assignments and rewards. Do you do a good job, integrate quickly and find your way into the new job? Do you quickly and successfully implement the tasks that are delegated to you? Show them recognition for their successful first steps in the company. Even small tasks, such as setting up the e-mail signature or personal introductions on the intranet, keep new employees busy and give them the feeling of being productive. After a few weeks you can again evaluate and reward the small and large target achievements of the new employees in the onboarding process.
4. Gather feedback
The first 90 days are crucial for a new employee. A study by the Wynhurst Group, according to which around a fifth of employees leave their new job within the first 45 days, shows this clearly. By collecting feedback from your employees, you will be able to see how new employees are benefiting from your onboarding process. They may have a very engaging and interactive onboarding program, but your employees find it pointless and ineffective. In that case, it would be a waste of resources and money at best. An onboarding survey is a great way to get employee feedback during the onboarding process. You are also helping future new employees who will soon be going through the same process. Stay up to date and check regularly if and how you can help promote and encourage your new employees during the onboarding process. Many companies miss this opportunity to gather valuable feedback in the first few weeks of new employment. Show your great company culture by steadily improving your onboarding process and implementing a simple, 5-minute survey that shows you care about the process.
For example, in your onboarding survey, you can ask new employees these sample questions:
What was the most useful part of the onboarding process for you?
Is there anything you would add or change to the process to make it better?
On a scale from 1 to 5, how welcome did you feel on the first day?
Does the job meet your expectations?
What has been the biggest challenge you have faced so far?
5. Be available
Allow new employees to talk to you face-to-face after the first day is over. Ask about their expectations, whether they have been met and how the team can support the new employees over the next few weeks. Be ready and available to answer any questions and resolve any concerns. Also, have informative meetings between HR and the new hires to make sure they're on the right track. Provide transparency and, most importantly, listen to the new hires! The new employees will feel fully integrated into the company. Also, don't forget to thank them appropriately for the good work and honesty.
If you take these tips to heart, you can successfully set up a meaningful onboarding process that suits your company.
Other companies can also provide further inspiration.
In the USA in particular, interesting and unusual onboarding processes are used again and again. We have put together a few creative approaches that can inspire you.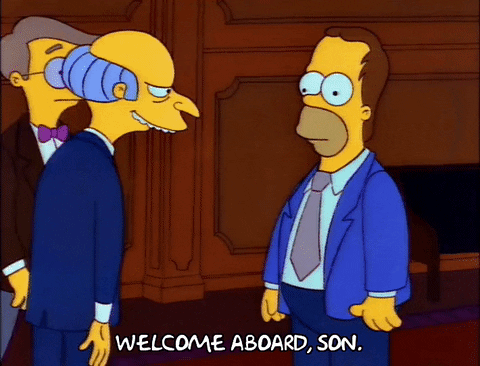 Twitter: Breakfast from the top
This is what onboarding looks like on Twitter:
On the first day at work, new Twitter employees will find their desks including a fully equipped PC and welcome gifts. Then breakfast is served, and not with just anyone. The CEO himself joins "the newcomers" to learn more about them over coffee and bread rolls. Then there is a tour of the company. In small groups it is then discussed which tools and systems the newcomer will need and should get to know. If that's not fast enough, you can get to know the projects and leads of other teams by taking part in changing presentations on Fridays.
Facebook: Off to the boot camp
At Facebook, the induction phase for employees is happily referred to as the boot camp. The almost two-month program is used to develop leadership skills as early as possible, to strengthen team building and to teach new employees to always have the highest standard for their own work as a claim. Amazingly, new employees are not put into teams but are channeled from department to department in order to watch problems arise and how they are dealt with. This gives you a comprehensive overview of the company from day one.
Teams are presented and organizational structures and corporate culture are brought closer. So it's more harmless than the military name suggests.
Google: The sooner the better
It's no secret that nobody is as good at analytics as the search engine giant Google. Google recently succeeded in guiding new employees to full productivity development 25% faster.
Instead of worrying about them on Monday when the new employees arrive, the Google HR team decided to start the process on Sunday by sending a reminder email to the executives before the "Noogler" (New Googlers) start the next day. These emails discreetly advise executives to think about the five topics that, according to Google's internal data, are vital for onboarding. Managers should remember that
To have conversations about the role and responsibilities of the "noogler"
to introduce the "Noogler" to his new team
To check once a month in the first six months how the "Noogler" is doing and whether he has any problems
to encourage open and honest dialogue
It is important here that the managers are not forced to do so. Google merely reminds you that these 5 steps have been proven to be successful with new employees and therefore make sense.
If managers only start thinking about how the onboarding can be done on the day of arrival, it makes sense to encourage them to deal with it in advance.
Zappos: "The Offer"
The Nevada-based shoe company Zappos is known for having a particularly special and original strategy towards their new employees.
The $ 1.2 billion company Zappos owes its success not only to its satisfied customers but also to the way it handles hiring. According to Bill Taylor of the Harvard Business Review, new employees are coached for four weeks to immerse themselves in and internalize the company's structure, strategy and culture. During this time, the newcomers are already receiving their full salary. After about a week, Zappos offers the new employees "The Offer".
"If you quit here and now, we'll pay you for the time you've worked for us. We are also offering you a bonus of $ 1,000. " (Yes, you read that right!)
The question is: why? Very easily. If the new employees are willing to take up this offer, it is also clear that they do not really feel connected to the company. And Zappos is not looking for precisely this type of employee.
The level of energy and effort that Zappos puts in sets them apart from other companies. It is interesting that only 10% of the new employees use "the offer" and "run away" with the money.
Netflix: Bake Big Buns
In a discussion at the Quora forum, Poorna Udupi, an engineer at Netflix, recently commented on the streaming provider's onboarding process
What is particularly striking is that Netflix gives new employees the opportunity to participate and get involved in large and important projects right from the start. Poorna Udupi, for example, was able to participate immediately in the implementation of the Netflix app for AppleTV.
Just four months after he started working there, he saw his work being used by thousands of customers. Appreciation and trust from day one.
The onboarding process is also well thought out:
All technology is installed and set up before the new employee arrives
Every new employee is assigned a mentor
Senior executives, including CEO Reed Hastings, hold meetings with all new employees
We respond immediately to inquiries
It can be clearly seen that Netflix is ​​primarily about creating the conditions for the best possible performance of the new employees. And that from the beginning.
These 5 tips in combination with helpful examples for onboarding are a good basis for developing and implementing your own process. If you are missing tips, you have additions or you are familiar with creative or strange onboarding processes from others and maybe even your company, we look forward to your suggestions in the comment area.