Which films show bank runs
Kevin Kühnert (Juso) wants to expropriate BMW, Katja Kipping (LINKE) wants to expropriate Lufthansa, Robert Habeck (Greens) wants to expropriate property owners. And now she's pleading TAZ for the expropriation of allotment gardeners.
"Apartments instead of cucumbers and tomatoes", demands Paul Wrusch, a graduate gossip scientist (sociology), editor at the mouthpiece of the left-wing drilled federal government at war with Germany. Away with the beds! But it's not that easy. If the little urban gardening paradise is actually threatened because someone wants to build apartments on the property that normal people can also afford, then you see hundreds of indignant people "who have chained themselves to the raised beds". The allotment gardens: they should be built on with houses! "Because there is a right to affordable living space, but none to your own potato bed."
So away with the parcels of which there are 70,000 in Berlin alone; They take up three percent of the urban area - often in prime residential areas, while over 300,000 affordable apartments are missing. And yet politicians rarely dare to go to the allotment gardens. "In Berlin, no apartments will be built on allotment garden colonies until around 2030, only a few gyms, daycare centers and schools. To do this, a total of 429 parcels have to disappear - less than one percent. After all, there are around 7,000 euros in compensation for the owners. "With that, the former gardeners could even travel to the Mecklenburg Lake District: for the sake of nature and such ...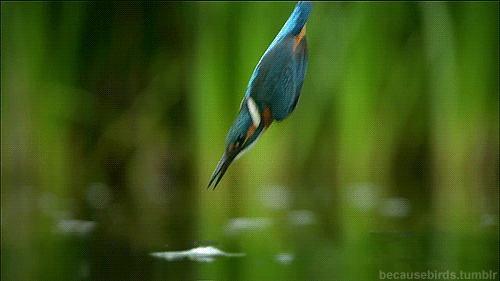 Those who want to relax in the city should go to the park. Anyone looking for a little idyll away from the hustle and bustle of the city should move to the country. Anyone who wants fresh fruit and vegetables should go to the organic supermarket - "the stuff is cheaper there than that from the dearly leased allotment garden. And for those who want to have grown the carrots, potatoes and beetroot themselves and watched them grow, there are now many options, such as small plots in fields outside the city - or the newly emerging urban areas on roofs. Gardening beds ", recommends the Bürscherl.
"Of course, every tear an allotment gardener sees hurts the last time they look into the lovingly constructed arbor. Erwin and Rosa looked after their allotment garden for 40 years, only swapping the outhouse for a decent one in 1993 because the colony - the word alone evokes gloomy memories - was finally connected to the sewage network, and now they should go out? "(...)" Der Allotment garden is dusty Federal Republic, is philistineism and egoism. Is isolation from strangers, fear of change and often right-wing in general, if you consider the numerous weathered German flags that waft over almost every garden colony ", so the assumption ...
(…)
Too little is being built, also because there is too little free space. Build apartments on allotments! Because their former purpose has long since been done away with.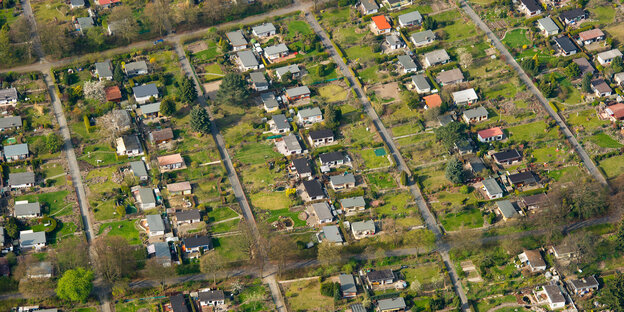 Waste of space in an urban location: allotment garden in Berlin Photo: dpa
In addition to the not so new taz building at the southern end of Berlin's Friedrichstrasse, an urban gardening project was launched a few weeks ago. Little by little, the fallow land was filled with raised beds, huts and seats cobbled together from wooden planks. Vegetables and herbs bloom and flourish. And, yes, until recently it felt kind of good to cycle past there every morning. So urban, ecological, modern.
After a short time, a red graffiti lettering was provocatively emblazoned on the wooden fence: "Apartments instead of cucumbers and tomatoes". Since then, when you cycle past you have been thinking to yourself: Yes, of course, away with the beds, here with the apartments! But it's not that simple, because you can already imagine how it will go when the little urban gardening paradise is actually threatened because someone else - maybe even apartments that normal people can afford - wants to build on the property. Then one morning you cycle past and see hundreds of indignant people who have chained themselves to the raised beds. Perhaps it is even the same people who take to the streets in Neukölln at the weekend for affordable housing.
Now the urban gardening projects in major German cities only take up areas in the per mille range. In addition, the community bed also works on roofs, which is why we want the collective city gardeners to be collective city gardeners at this point and prefer to focus on the real problem: the allotment gardens. They actually belong to be built on with residential houses! Because there is a right to affordable housing, but no right to one's own potato bed.