Is jurisprudence an art or a science
Art. 5 III GG: freedom of art and science
---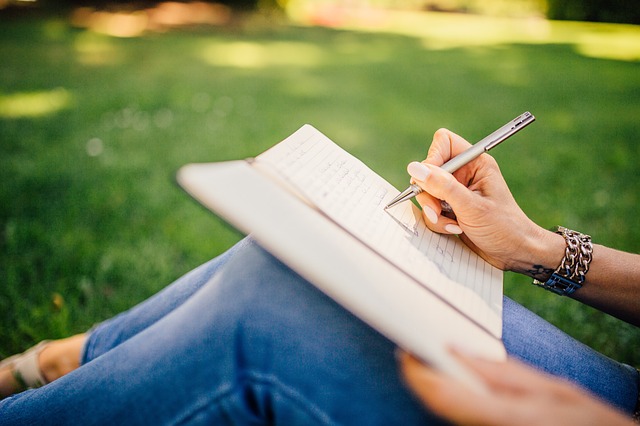 ---
Art and science, research and teaching are free.
Schemes:
Artistic freedom: Art. 5 III 1 Alt. 1
Academic freedom: Art. 5 III 1 alternative 2
Fall, JuS 1993, 580: The rock group "Deutsche Thoroughfare" has achieved local fame with a song in which it says, among other things: "Let the clubs dance / Fijis on the satchel / blood flow dark red / kill the pigs." 130 StGB convicted of sedition, which they feel violated in their "unlimited guaranteed right of artistic freedom".
Protection area
art
Material scope of protection
The determination of the objective scope of protection of artistic freedom turns out to be difficult insofar as it requires a concrete definition of the concept of art. If one generally assumes that "everything is art", such an interpretation would be restrictive in any case. Such In principle, however, the state is not entitled to restrict the protection area. However, the state must be able to outline the constitutionally protected concept of art at least to the extent that it can determine, when applying the law, whether the area of ​​protection is open at all. Otherwise, the breadth of the objective protection area would lead to an endless and thus weak protection of fundamental rights.
The BVerfG therefore leads in BVerfGE 30, 173 (189)from: "The essence of artistic activity is the free creative design, in which impressions, experiences and experiences of the artist are brought to immediate view through the medium of a certain formal language. All artistic activity is an intertwining of conscious and unconscious processes that cannot be resolved rationally. Intuition, imagination and artistic understanding work together in artistic creation; it is not primarily a communication, but an expression and a direct expression of the artist's personality. "
Note: The term art is to be interpreted broadly. A work cannot be denied the status of art simply because it is morally or morally objectionable.
Personal protection area
Art. 5 III 1 alternative 1: Artist and mediator of art.
Art. 5 III 1 alternative 2: Everyone who works independently in an academic manner or who wants to work.
The personal protection area of ​​artistic freedom is, as it were, lined up with a wide range of material protection areas. The bearer of the basic right is not only the one; who creates the work of art, but also the person who makes the work of art accessible to the public. This also includes publicists. Legal persons and associations of persons can also bear artistic freedom, as can art and music colleges.
Note: Personal and material protection of artistic freedom are to be interpreted broadly.
Freedom of Science
Material scope of protection
Art. 5 III 1 alternative 1: Art; Activity, performance and dissemination are protected
Art. 5 III 1 alternative 2: Science, research, teaching
1. Uniformity of guarantee
Art. 5 para. 3 sentence 1 2nd var. GG ensures the freedom of science, research and teaching. Research and teaching are the essential sub-areas of science. In general, it is a uniform constitutional authorization of academic freedom.
2. Concept of science
The concept of science, like the concept of art, is difficult to define. Science is according to a definition of the BVerfG "Any activity which, in terms of content and form, is to be regarded as a serious, planned attempt to ascertain the truth". According to h.M., it is necessary to build on a certain level of knowledge as well as the request for knowledge expansion with a targeted way of working.
In this respect, the protection is exhaustive, including preparatory and supporting actions, especially the organization of research and the publication of research results.
It should be noted that the establishment of truth itself, as well as its methods, are again the subject of science, and as such are also subject to further development and thus to constant change.
The scientific nature of a work is not already lacking when it shows one-sidedness or gaps or methodological deficiencies; A work is only withdrawn from the field of science if it not only sporadically but methodologically fails to meet the demands of science.
After all, scientific activity is not limited to universities, but this is where it will find its main field of activity. For teaching in general education schools, i.e. outside of universities, teaching does not fall under Art. 5 III GG even if it is given a special academic design in higher classes. Art. 7 I GG is here as lex specialis to watch.
3. Concept of teaching
Teaching within the meaning of Art. 5 Para. 3 S. 1 2nd Var. GG is scientific teaching, which arises in connection with the research of the lecturer. Scientific teaching is also characterized by the fact that third-party research is passed on. Lessons in schools are not teaching. The freedom of research guarantees the university lecturers the arrangement, the sequence and the methodological design of the courses.
4. Loyalty to the constitution, Art. 5 III sentence 2 GG
Paragraph 3 sentence 2 of the Basic Law clarifies that freedom of teaching does not dispose of one's loyalty to the constitution. Regardless of this, there is no real limitation on the freedom of science. Rather, it is a concretization of the legal duty of loyalty beyond the free-democratic basic order. Scientific lawsuit to the constitution is Consequently permissible.
Personal protection area
carrier of the fundamental right is fundamentally everyonewho is or wants to work independently in an academic manner. These are above all the university professors. For them, the core of academic freedom is to serve their subject in research and science. Students can invoke the freedom of science as long as they have acquired a certain previous education and are scientifically active on this basis.
Interventions
Intervention in the protected area: Any measure that hinders the protected activities.
As with Art. 5 I GG, encroachments on the freedom of art and science can in all areas of protection that reduce the scope of protection Prohibitions, coercive measures or actual Arrangements lie.
Barriers
Constitutional justification: Only constitutional barriers!
Art. 5 III GG is according to its wording ad infinitum granted. According to the BVerfG and following it the H.L. is in particular a Falling back on the limits of Art. 5 II GG or the Barrier triad of Art. 2 I GG not permitted. A transfer of barriers by virtue of competition in the Basic Law is also to be rejected.
Consequently, here too there is only recourse, to practical concordance or to conflicting constitutional law.
The BVerfG uses a kind of "Je-Desto-Formula" in that it states that state interventions are less permissible the closer the controversial act is to the core of artistic freedom and the more it differs in the field of creation from the field of Action takes place.
Solution to the case
In addition to testing freedom of expression, freedom of art is particularly crucial.
The Protection area of Art. 5 III sentence 1 alternative 1 GG is currently already according to the formal concept of art justified, because it is a unit of verse from a song as a classical art form.
A Intervention lies in the Sanction of the representation of the work of art in front. In principle, artistic freedom would be eroded if the convicting court had picked out just the criminal one from several possible interpretations, but no other interpretation is possible here if the facts are not based on a clearly satirical representation.
Incidentally, a Hands-free speech for the procedure be certain: a transfer of the barriers of Art. 2 I GG is to be rejected as well as one of the barriers of Art. 5 II GG. Ultimately, the human dignity of the foreigners attacked in the song, the protected property of legal peace, comes into consideration, of which the former will also precede artistic freedom.


BGB AT exam knowledge compact
This free eBook including case studies shows you basic knowledge of the BGB AT in a simple and understandable way:

✔ Entry via legal entities

✔ Methods of handling cases in civil law

✔ Important standards and problem areas of the BGB AT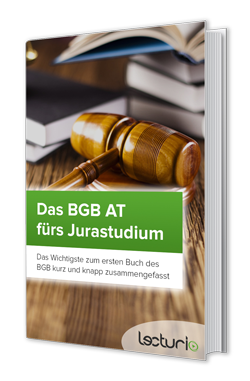 swell

Pieroth / Schlink; Fundamental Rights Constitutional Law II; 26th edition; Heidelberg, Munich, Landsberg, Frechen, Hamburg 2010.
Sachs / Battis / Pagenkopf; Basic Law Comment; 7th edition; Munich 2014.
Rate this article
Loading ...
About the editors
Our articles are the result of the hard work of our editorial team and our specialist authors. Strict editorial specifications and an effective quality management system help to ensure the high relevance and validity of all content. Find out more about the editorial team, our authors and our work processes.