Who built the Flickr iPhone app
The iPhone as a vacation camera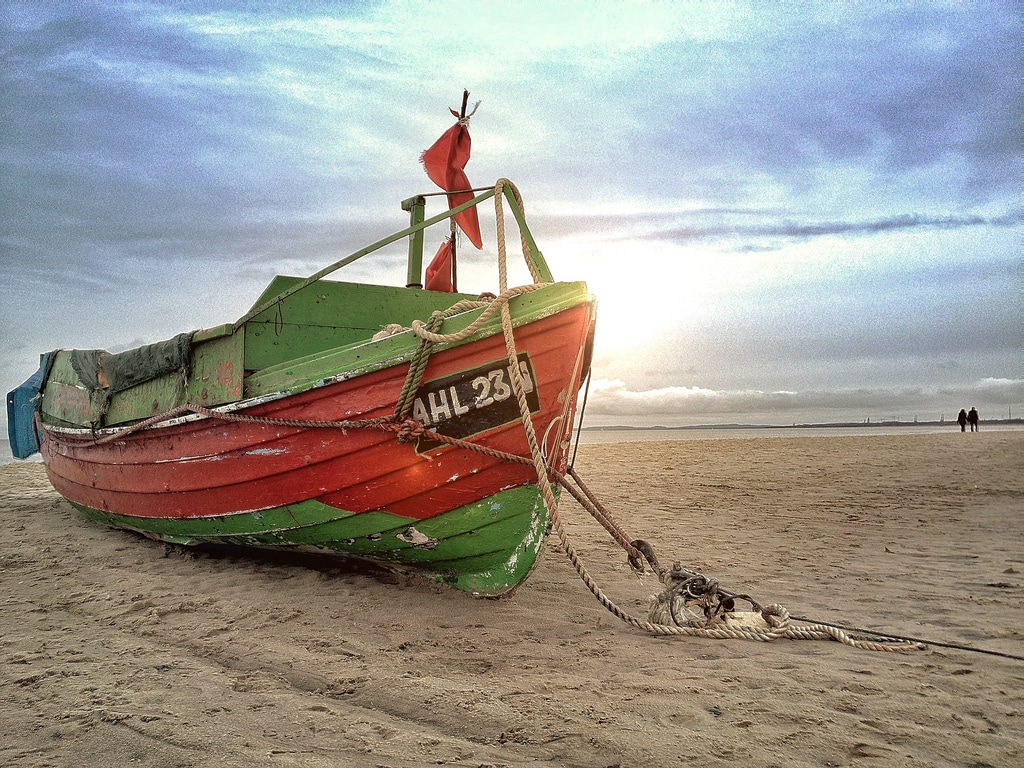 Before every trip, I torment myself for days with the grueling question of which camera to take with me. I have already dedicated a separate chapter in my book to this terrible circumstance. Unfortunately, I have a large arsenal of different camera models in different formats at my disposal. I can cover pretty much every image format from the small compact camera to the large format camera and it wears me out!
On my last trip to the beautiful island of Usedom, I worried my head for days to end up taking ALL the cameras with me. With the Nikon D90 (because nice and light) that Nikon D3s (if you want to photograph something IMPORTANT), die Pentax67 (with whom I actually wanted to take photos) as well as my very latest baby my "Jack Cousteau"In large format (for various tests - an extra blog post on this this week). In addition, of course, there is a case full of lenses so that I am always flexible. And what should I say? In the end I did with mine iPhone photographed because I always had it with me. Pah!
After I only used the iPhone Having photographed, I decided to devote myself consistently to this experiment and to test what would be missing and how far I could get.
The iPhone has a number of different advantages for me compared to "offline snapping": It's easy, always with you and has fantastic "on board" Processing options. In addition, I immediately get to the world via Flickr, Facebook and Twitter can get bored with my results. Also not to be forgotten: I have the image results permanently "on my man" - even after the vacation ".
Disadvantage: only one focal length (my large format also has that), a rather tight resolution of 8MP (we know that this is completely sufficient for normal prints) and: I always have the iPhone with me! Having the iPhone "with you" on vacation not only has advantages - you know what I mean!
Okay, let's see how far I've come (all of the following links are iTunes and / or amazon affiliate links, which means that this will make me infinitely rich and you won't 🙂)
Image 1
I want to capture the mood of our beautiful holiday home and decide to take this picture (click makes it big):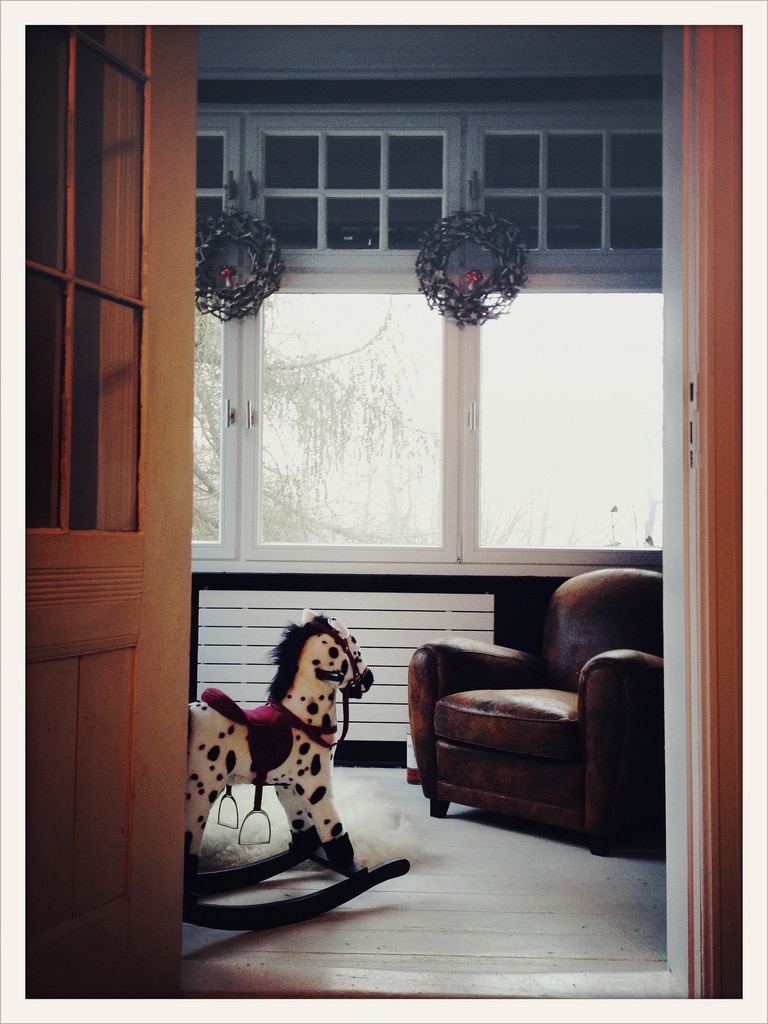 The picture was made with the iPhone app"CrossProcess"(€ 1.59) shot. I like the app because it adds a comparatively subtle cross effect.
picture 2
I'm going to get rolls and the sun is shining (click makes it big):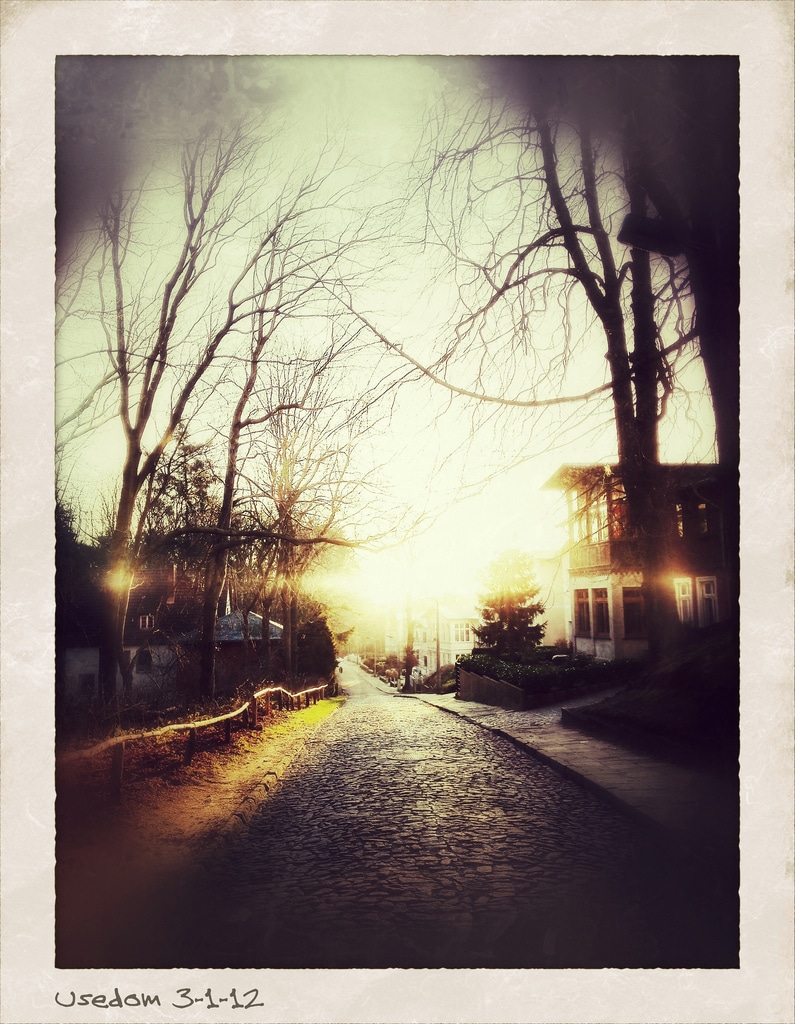 The picture got pretty fix in Snapseed (3.99 €) and then with a picture frame in Camera + (€ 0.79), which is also available for the labeling responsible is.
Snapseed comes from NIK and evolved into mine over time iPhone Photo Editor App No. 1, because it works as simply as it is effective. NIK I could already talk to them NIK-Color-Efx that I use to edit my other images in Photoshop. By the way, Snapseed is also available for the iPad (also € 3.99) and it really shows its strengths there, thanks to the larger processing area. A "must have" !!
With Snapseed you can also create funky looks:
picture 3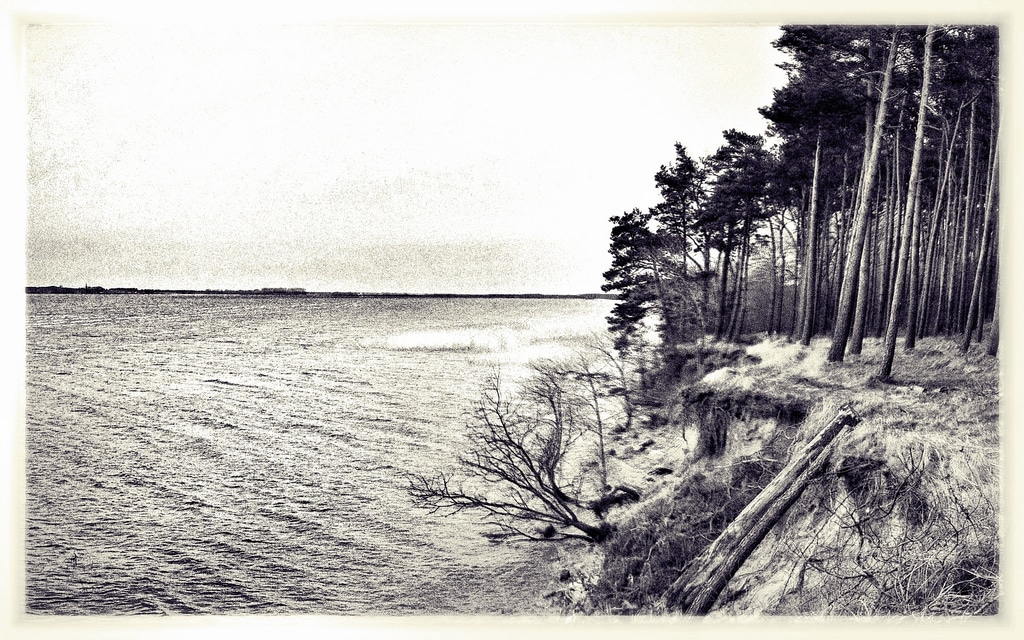 I admit that this is not for everyone, so here's an example that it can be made much more mild:
Picture 4
On the beach of Ahlbeck I found this old cutter (click makes it big):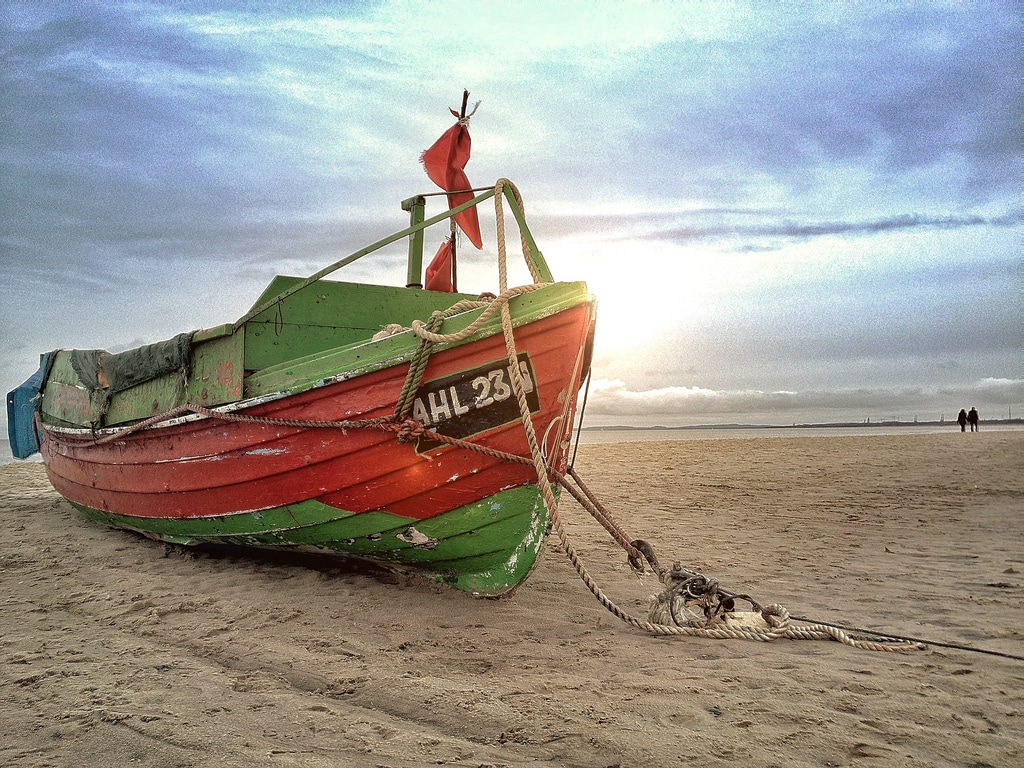 This photo is probably interesting for all those who do not know what to do with "destroy filters". Of course, you don't have to convert all pictures into old analog pictures with apps to make them more bearable. This photo was made again with Snapseed and the "Drama" filter and then with a sun from the app "LensFlare"(0.79 €) provided. This app is also available as an iPad version (€ 2.39) and conjures up beautiful suns in your picture where there are actually none 😉
Pic 5
In Peenemünde I found this old one Fighter plane and a picture of it shouldn't be enough for me (click makes big):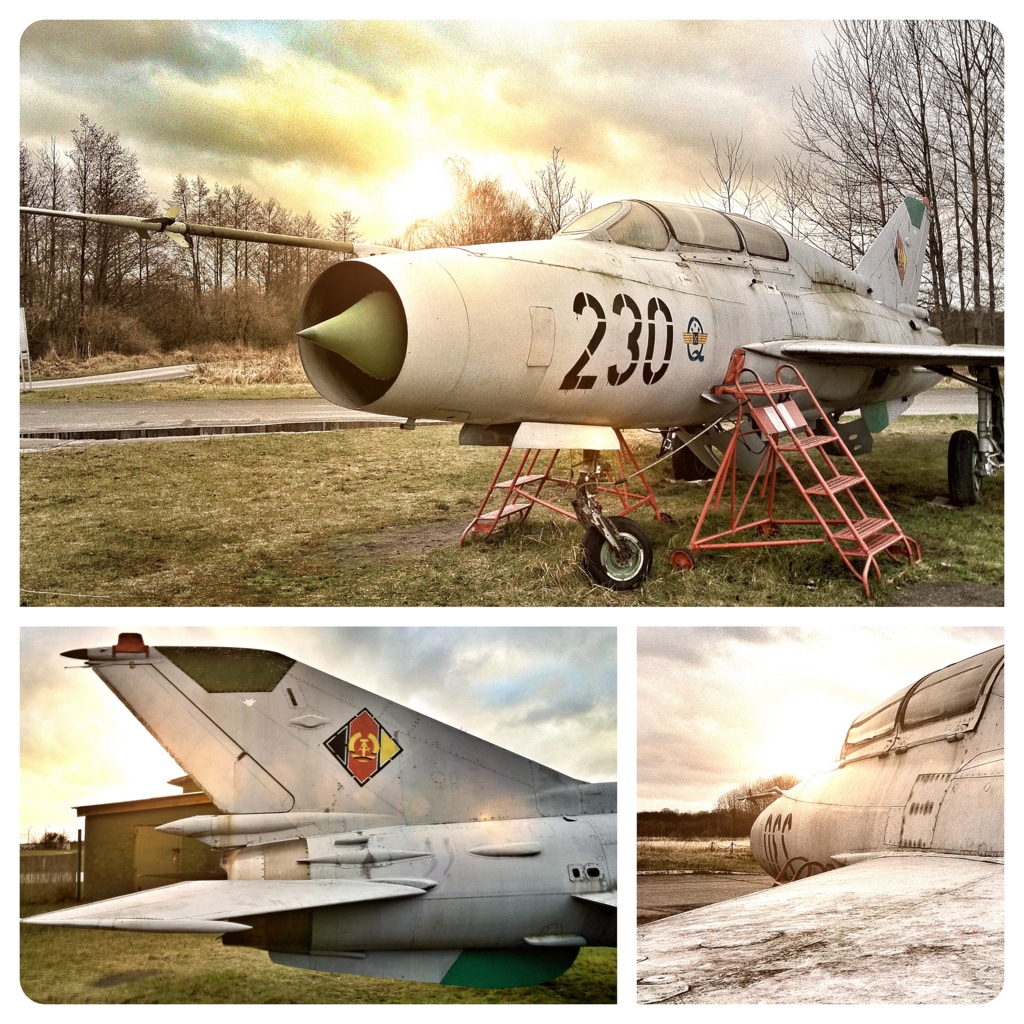 Such Triptychs (but also Polyptychs) can be wonderfully done with the app Diptic implement, which is also for the iPad is available. For just € 0.79 you really can't go wrong with the software. The basic editing in this photo came from again Snapseed and the sun of LensFlare.
Pic 6 (click makes big)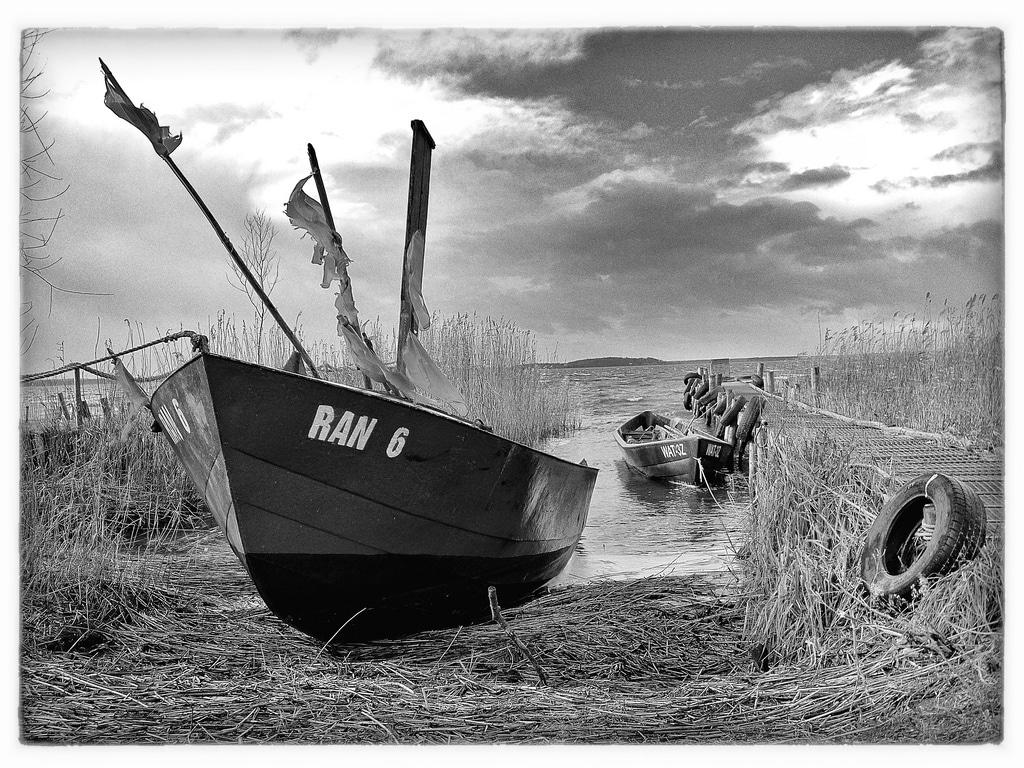 An extremely interesting app is Filter storm. This program can even be used to carry out level-based actions and implement a whole range of image corrections. I mainly use it for the black / white conversion, because with Filterstorm I have the option of controlling a black / white conversion via the color channels. With the abundance of possibilities, sometimes the overview is a bit lostNIK with Snapseed clearly one step ahead. However has Filter storm a whole bunch of "awesome options" that I'm in Snapseed miss how the said black and white conversion over Color channels or extensive Labeling options. Also can be found here EXIF data read out, trace back and correct work steps or output the result in different sizes ...
We come to the largest and for many argumentatively most serious counter-argument against that iPhone: The resolution:
Picture 7
The 8 megapixels of the iPhone are really not a revelation but they can be accessed via Panorama app easily multiply. I use for such
Tasks "AutoStitch"(€ 1.59). The software does what it should and the results can be saved in different resolutions. You can also shoot no panorama with the iPhone camera and take the pictures with it at some point later Autostich put together. Autostich understands several types of panoramas - both horizontally and vertically. Simple and easy!
This photo was made with Autostich merged and then via Snapseed post-processed.
Picture 8
Friends of analog "destroy filters" are the app LoMob recommend (click makes big):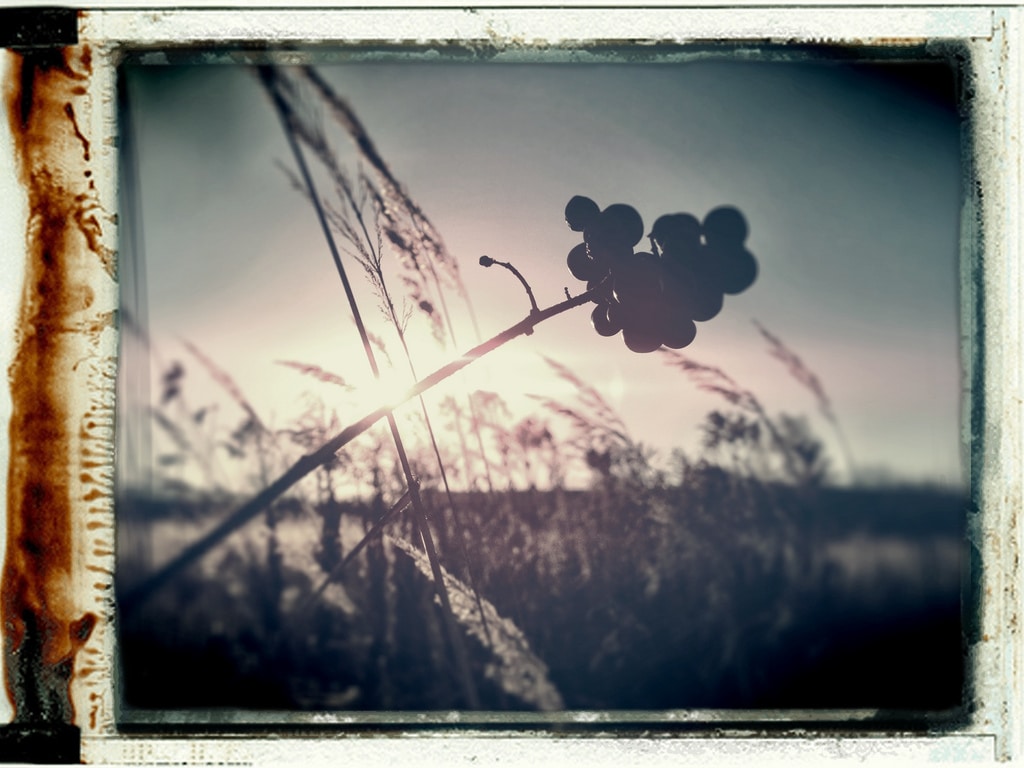 I like the abundance of filters and the results, which are implemented very nicely. Of Polaroid filters up to "thru the viewfinder"Look, you have a really large selection of color and b / w filters. Another must-have in the analog destroyer competition isHippstamatic - but everyone knows that, right? With this app you can transform yourself iPhone simply into an old, rickety camera that can even be used to change films and lenses. However, the app is so successful that the look has sucked itself out a lot: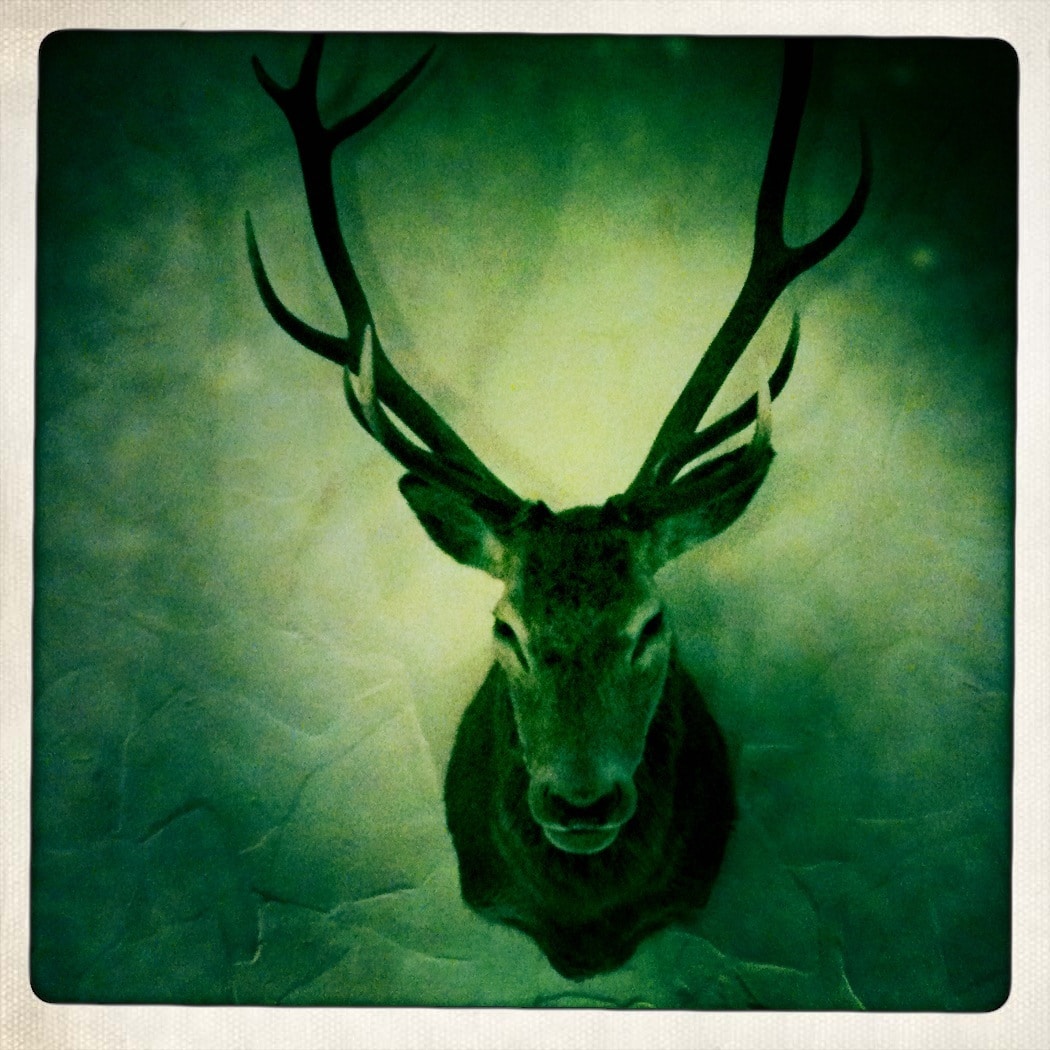 I always process the photos quickly and quickly, usually right afterwards on the way home. Of course - and this is really a disadvantage - I have to constantly listen to the saying: "Now put it down for once, damn it!" Still - what more do I want? There is now even a separate art form for it "iPhoneography"And - yeah - if someone asks me, then I'm an" iPhoneograph ". Regular visitors and friends of well-dosed entertainment have known for weeks that I have my own section here on the blog in which I get my results from the iPhone post directly: www.stilpirat.de/iphone-stream/
I don't have to emphasize that I am enthusiastic about both the possibilities and the results and always have the flatterer with me. I also use the iPhone as a Light meter, as GPS tagger, as LocationScout, as Photo buddy to calculate the depth of field, the position of the sun, the bellows exposure correction ... It's my office, my e-mail collection point, my notebook and much more. And take damn great photos!
Nikon? D4? Tse!