Why is Bulgaria becoming so homophobic now?
The struggle of the homosexuals in Bulgaria
"The two women over there", Georgi Ivanov leans over the table and whispers theatrically loud, "They are lesbians." Ivanov grins. Then he leans forward again: The two have a little daughter. And the two men over there, he says, pointing to another corner of the little beer garden that is hidden in a shady backyard, are also a couple. How did he know? "Oh, everyone in the community knows things like that." The community: By this Ivanov means the group of homosexuals and transsexuals in his hometown of Plovdiv who are well networked with one another - but who usually keep their sexual orientation secret from the outside world.
"Only my best friends know that I'm gay," says Ivanov, whose name is actually completely different. Ivanov came up with the 21-year-old after long deliberation. "That is a typical Bulgarian common name." He doesn't want to read his real name in the press. He doesn't want his family to know that he has a boyfriend with whom he shares a room in the medical school dormitory. A friend he would actually like to marry later, "if we stay together that long". His family shouldn't find out all that: "Because homosexuality is a sin for them."
Remain invisible
Ivanov is playing on his green bracelet. "Different, but all equal" is stamped into the rubber: "Different, but all equal". That, however, is not entirely true in Bulgaria, at least not in large parts of the population. "In Bulgaria there is this mantra: I have nothing against homosexuals as long as they remain invisible," explains Radoslav Stoyanov. Many Bulgarians would think so, says the 26-year-old who works for the Bulgarian human rights organization Helsinki Committee. "And most homosexuals accept this condition and try to be as discreet as possible."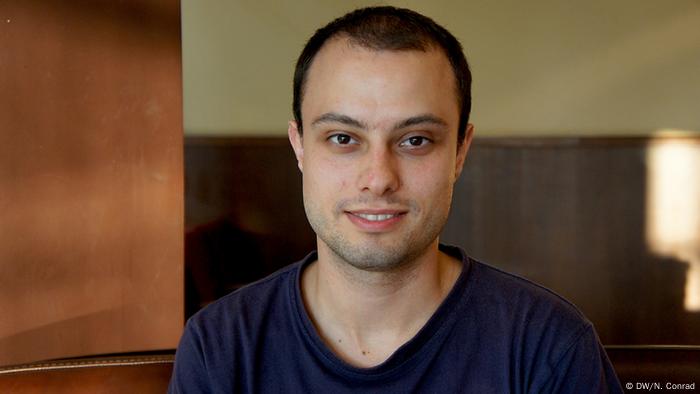 Activists like Stoyanov have to live with abuse and threats
It is difficult to change Bulgaria's conservative society as long as there is no open debate: "How do you want to fight the silence?", Says Stoyanov, somewhat desperately. He knows how high the price is if you - like him - publicly stand up for your homosexuality. A few years ago he came out when the introduction of civil partnerships was being debated in Bulgaria: Stoyanov appeared on radio programs and was interviewed on television. "I lost a lot of friends back then," he says. He has also been single for years: "Nobody wants to be with an activist who has come out publicly."
Fear of right-wing extremist groups
When he goes through difficult moments, says Stoyanov quietly, he motivates himself with the thought that it is much better in other countries, such as Germany or Great Britain. He is certain that the situation will change at some point: if not through change within society, then through external pressure from the European Union. In Russia, to the horror of activists and the EU, "homosexual propaganda" has recently been criminalized. Of course, it's not nearly that bad in Bulgaria, says Stoyanov. Nevertheless: He would not recommend a same-sex couple, "even if they are foreigners", to stroll hand in hand through Sofia. "The city park in particular is really dangerous because there are many right-wing extremist groups there."
Homosexual Chases? The unofficial spokesman for one of the two football fan clubs in Sofia shakes his head. "We have nothing against such people as long as they don't make it public." Gay, the well-trained man doesn't use that word in his mouth. The room in the apartment in the center of Sofia is sparse and pretty empty. You have just moved in, the spokesman says apologetically. Journalists are received in the house "who have just had no contact with us." Because the club house might convey the wrong impression "with its skulls and flags and such."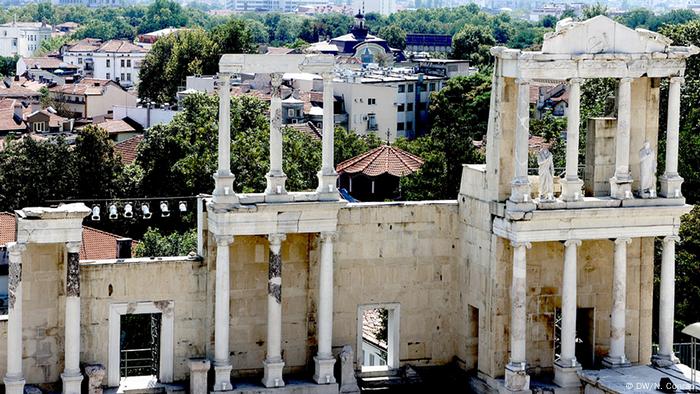 The city of Plovdiv wants to become the European Capital of Culture - that creates freedom
Marriage of convenience and hormones
The spokesman doesn't want to convey a wrong picture: namely that Bulgaria's football hooligans, who are known to be quite violent, are homophobic. It could of course be that individual hooligans get a little physical towards "such, well, people", admits the spokesman. "They are all individuals for whom we are not responsible." Then he'd rather talk about other topics.
Hooligans? The young man, who has given himself the name Georgi Ivanov, shrugs his shoulders: In Plovdiv the problem is not that big. After all, the university city is quite liberal and open. "Sure, it's completely different in villages, where it can be dangerous to be gay in public." But in the city that is applying for European Capital of Culture? Not that bad. "I feel good in Bulgaria. I can do what I want here."
Later he would like to have children. "Maybe three, maybe more," Ivanov smiles. Perhaps in a few years Bulgarian society would be ready to adopt children with his friend or have them with the help of a surrogate mother. And if not? "Then we'll enter into a double marriage of convenience with a lesbian couple." He grins. A friend of his wants to change her gender: Bulgarian law does not allow that. "But she's guaranteed to find some medical students who give her hormones." He shrugs his shoulders: "I'll tell you: anything is possible in Bulgaria as long as nobody talks about it."
The author's research in Bulgaria was financed by the Robert Bosch Foundation.