Buy bitcoin coins - an overview of all you need to know for 2021
eToro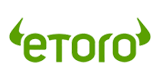 Max. Leverage: 1:20
Spread BTC / USD: 19 $
Minimum deposit: 200 €
71% of private CFD accounts lose money
Bitcoin is known to be a digital currency. Nevertheless, in a certain way it is possible to buy a Bitcoin coin - even if this was not in the spirit of the Bitcoin inventor. Obviously, however, many users want to establish the link between the virtual and the real world and conventional currencies more easily than is currently possible via trading with Bitcoin. In some countries there are already Bitcoin machines that allow conversion into fiat money. This makes it much easier to withdraw Bitcoin or invest in the digital currency. How can the transition between conventional currencies and Bitcoin succeed even more smoothly?
Content:
1. Buy Bitcoin from the Swiss Federal Railways
2. 15 new machines every day
3. Will the machines be approved soon?
4. Popular Bitcoin in Zimbabwe: ATM trading
5. Bitcoin from Amazon: Investing in cryptocurrency via digital trading platform?
6. The difficult question about the Bitcoin inventor
7. Conclusion: not always uncomplicated exchange of bitcoin for fiat money
Now to the test winner eToro! 71% of private CFD accounts lose money
Buy bitcoin from the Swiss Federal Railways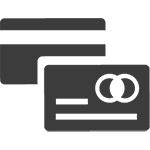 Switzerland is setting a good example: a Bitcoin machine is no longer a specialty in the Alpine republic, many Swiss Federal Railways (SBB) machines can already buy currency units from Bitcoin; however, it is not yet possible to sell. The use is uncomplicated, the infrastructure for the ticket machines already existed. The customer can simply choose how many Bitcoin he would like to buy at the current rate, and the debit is made using a conventional bank card. The machine issues a QR code that is scanned with the smartphone and the associated app. Then your own wallet can easily be topped up with the credit of the digital currency. However, it is not possible to purchase Bitcoin completely anonymously: Swiss laws require that the user identify himself. For the sake of simplicity, a Swiss mobile phone number is entered that can be assigned to a person. Another catch: the transactions are currently limited to a maximum of 500 francs. It is also possible to buy and even sell Bitcoin at more and more ATMs in Switzerland. The user can decide whether the transaction should be processed in Swiss francs or euros. The special feature: The data required for the transfer to the wallet and for payment, the "private key" and the "public key", are also issued in the form of a QR code, but in a printed version. Under no circumstances should this paper be lost, otherwise the credit will also be lost!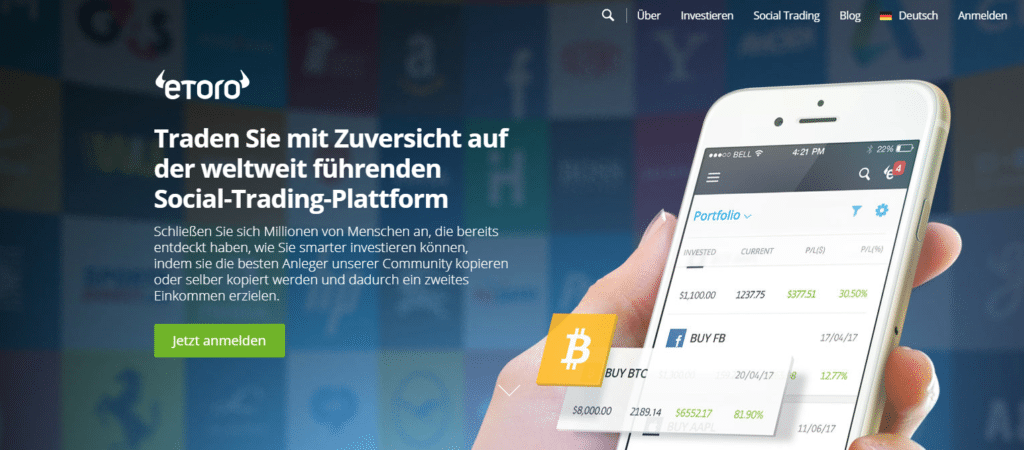 Trade with the number 1
15 new machines every day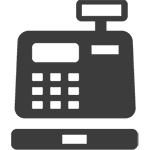 The Bitcoin ATM is also popular in other countries, be it in North America, Asia or Europe: there should already be around 2,400 Bitcoin ATMs, with 15 new machines being added every day. However, there are still some blank spots on the global map of these special machines, which so far include Germany. In this country it is necessary to obtain permission from the financial supervisory authority BaFin. This institution controls all areas of finance in Germany. In 2011, BaFin classified Bitcoin as a so-called unit of account. This is a disadvantage for setting up a Bitcoin machine, because this categorization means that Bitcoin is a financial instrument for which there are correspondingly high hurdles. For almost two years now, companies have been trying to get permission to set up such machines - so far without success, as the Bitcoin ATM operator Cointed reports. Provided that the laws are relaxed, the provider estimates that something in the situation in Germany could change quickly. Around 800 Bitcoin machines would then be set up within a short time in order to achieve as complete a supply as possible for the federal territory. Until that happens, there is only one Bitcoin machine in Germany that belongs to the Bitcoin Club Bonn and is only accessible to members.
Now to the test winner eToro! 71% of private CFD accounts lose money
Will the machines be approved soon?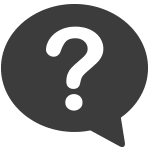 In fact, the approval of such machines could create an advantage that Bitcoin could benefit from in the long term: It would be much easier to invest in the digital currency. Despite all concerns, interest in cryptocurrency remains high. But the masses are not reached. The comparatively complicated trade transactions are largely responsible for this. The example of Volksbank Mittweida in Saxony shows that there is still a long way to go before the introduction of Bitcoin machines: The bank tried to set up a Bitcoin machine and thus become a technological pioneer - unfortunately without success. Due to the high requirements imposed by the financial supervisory authority BaFin, the project could not be implemented. It is noteworthy, however, that a conservative bank tried to get such a machine.

XTB offers trading in cryptocurrencies
Popular Bitcoin in Zimbabwe: ATM trading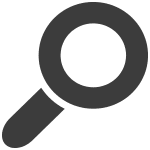 Bitcoin machines are also popular in other countries, although the motives may be different: In Zimbabwe, for example, galloping inflation has been causing trade in the local currency to be temporarily suspended. A demonetization carried out in 2015 officially resulted in a complete devaluation of the Zimbabwe dollar. The US dollar was accepted as currency so that the country would not be left without a currency. Of course, the state's own central bank is not allowed to print the US dollar. From then on, Zimbabwe was dependent on foreign exchange, of which only a few came into the country. This in turn meant that there was hardly any liquidity. Even those who actually still had credit could often not withdraw money from the machines. The crypto currencies were actually able to solve this problem to some extent by using a completely independent currency. The first machine is located in Harare, the capital of the South African country, and enables Bitcoin trading. If the operators of these machines have their way, strong growth should soon be recorded.
Now to the test winner eToro! 71% of private CFD accounts lose money
Bitcoin from Amazon: investing in cryptocurrency via digital trading platform?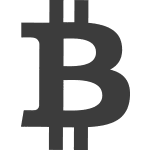 In Germany, it is also possible in other ways to get to Bitcoin currency units without trading via crypto exchanges - at least in a figurative sense. A Bitcoin coin can even be bought from Amazon and other online shops. The Bitcoin from Amazon is only a symbolic Bitcoin coin. Unlike gold, for example, which can be traded virtually as well as physically bought, the value of such a Bitcoin coin has little to do with the current rate of the digital currency. When you buy a Bitcoin coin, its value ultimately equals whatever price collectors are willing to pay for it. At least when selling, you can be sure that the material value will be refunded: Most Bitcoin coins are gold-plated. If you know someone who trades in Bitcoin and is a staunch supporter of blockchain technology, buying Bitcoin coins could be considered as a special gift. Such a collector's item may also be of interest to coin collectors. Of course, it is difficult to predict whether and how much the value of these coins will rise. One advantage of buying Bitcoin on Amazon: Many users have an Amazon account, so there is no need to register separately. If you want to buy a coin from Amazon, just follow the instructions below:
Go to the Amazon website.
Enter "Bitcoin coin" in the search field.
Due to the large number of hits, you will now see a long list of Bitcoin coins. Usually the first search hits are sponsored by the provider. So it is not necessarily a particularly popular product, the seller simply paid for a good ranking.
If you are a Prime customer, you can benefit from free shipping for appropriately labeled products. Some cheap coins are also shown as "plus products". You can only receive these articles in connection with other articles in one order. This is common for low-value products because shipping would exceed the value of the goods.
An important criterion when buying are the reviews of other customers. Here buyers can convince themselves before buying whether the quality of the coin corresponds to the product description.
Now you can put the coin in the shopping cart and buy it. If you are not yet logged in with the Amazon account, you will be prompted to do so now at the latest.

Crypto trading at BDSwiss
But to make it clear again: It is just a nice gift for collectors and fans, by no means a way to cash out Bitcoin. There are currently three options for a payout:
They sell the Bitcoin via a swap exchange. For this, the currency units have to be transferred from the wallet to the account, then a sale is usually possible cheaply if there is a corresponding demand.
Some service providers take over a simple exchange of Bitcoin for any fiat currency. The disadvantage is that the costs for this service are usually higher than when selling on a conventional trading platform.
Some providers offer so-called Bitcoin credit cards. The name is a little misleading as you are usually not granted a loan. Rather, it is a prepaid card that can be used like a credit card. You can pay with such a card wherever, for example, VISA credit cards are accepted. Another advantage: uncomplicated Bitcoin payout via an ATM is also possible. Before this, a certain amount is charged to the credit card in Bitcoin, which is converted when a payment is made.
Now to the test winner eToro! 71% of private CFD accounts lose money
The difficult question about the Bitcoin inventor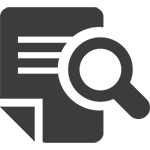 But is analog trading in Bitcoin and coins with the Bitcoin symbol in the spirit of the inventor at all? Little is known about the Bitcoin inventor. To publish the cryptocurrency, he used the pseudonym "Satoshi Nakamoto". It is still unclear who it is. Rumors say that it could be the Californian Dorian Nakamoto, who denies this. Tesla founder Elon Musk could also be behind the pseudonym: An ex-employee of the entrepreneur sparked speculation. Nakamoto was even supposed to be proposed for the Nobel Prize in Economics in 2015, but this failed because this is not possible for people with an unclear identity. All that is known is that the American software developer Hal Finney was at least involved in the development of Bitcoin. Some voices even assume that Finney is behind the pseudonym Satoshi Nakamoto. What is certain is that he was the first recipient of a Bitcoin transaction. Finney has since passed away. During his lifetime he denied being the inventor of the cryptocurrency.
Algorithm with disadvantages
Regardless of the question of who the Bitcoin inventor actually is: Some aspects were obviously not considered when creating the digital currency. In fact, the hype and the subsequent speculation was probably not wanted, the same applies to the energy-intensive generation of the currency units. Entrepreneur Frank Thelen assumes that the algorithm was only created to prevent an institution such as a central bank from constantly generating new currency units. It is true that this goal was unmistakably achieved. Nevertheless, it seems questionable whether the downside of this coin was actually taken into account when the algorithm was created.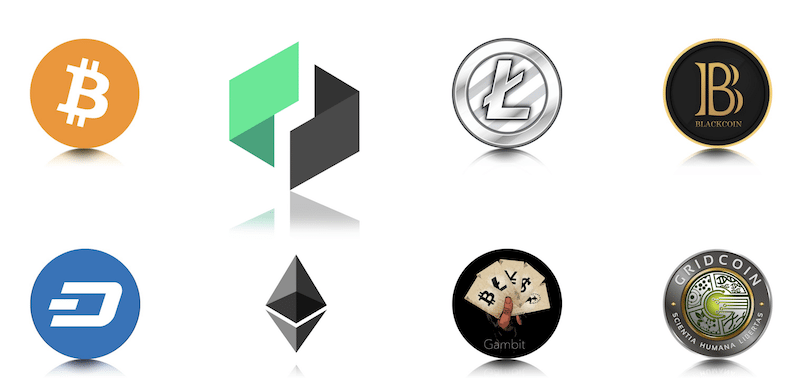 Some of the many tradable cryptocurrencies at Bittrex
Conclusion: not always uncomplicated exchange of bitcoin for fiat money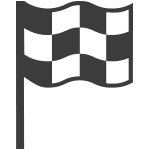 It actually sounds very simple: You buy a Bitcoin coin on Amazon and can participate in the possible increases in the value of the digital currency without a crypto exchange. But it's not that simple, because the coin has little to do with the cryptocurrency. Rather, it is a collector's item that, apart from its appearance, has little relation to Bitcoin. Increases in value are possible, but in no way linked to the performance of Bitcoin. What is more important is how demand from coin collectors will develop over the next few years. A direct payout via a Bitcoin machine is not possible, at least in this country. Because the responsible regulatory authority BaFin classifies Bitcoin as a financial instrument, strict requirements must be met in order to set up such a machine. So far, no company has succeeded in doing this, even if there are interested parties.
The successful Bitcoin Automat
Abroad, however, it has been shown that a Bitcoin machine can be successful; the number of such sales outlets is increasing every day. Bitcoin could benefit from the wider spread, because the hurdles for a purchase would decrease significantly. A completely unconventional way to get Bitcoin currency units is with a Bitcoin credit card. Here credit is loaded in Bitcoin. The credit card itself can be used as a conventional means of payment. When a payment is made, the respective amount is converted and debited. Despite the still low acceptance of Bitcoin at most sales outlets in Germany, it is already possible in this way to use the digital money for analog products.
eToro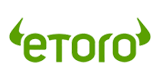 Max. Leverage: 1:20
Spread BTC / USD: 19 $
Minimum deposit: 200 €
71% of private CFD accounts lose money