What are the practical areas of psychology
Psychology vs. Applied Psychology
Psychology or applied psychology - what's the difference? Would you like to study psychology, but you don't know whether to study psychology or applied psychology? We explain the two terms to you and show you what similarities and differences there are in the course of study!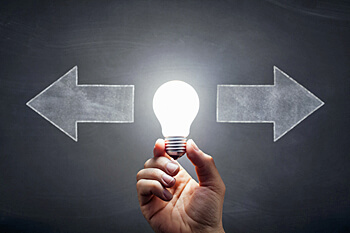 The web is full of information on studying psychology. You can find out everything you need to know about the individual psychology courses, find the right university, learn scientific definitions about the psyche of people or get an outlook on a career as a psychologist.
During your research on psychology studies, however, you repeatedly come across the terms "psychology" and then suddenly it says "applied psychology". But where is the difference?
What may sound confusing to you, we want to explain to you in detail here and hope to shed some light on the darkness. In the following, we will explain the individual terms and the differences and similarities in the course of study.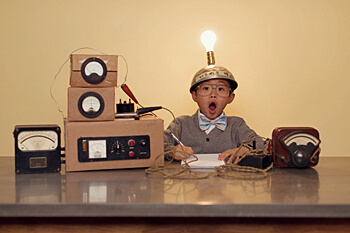 in theGabler Business Lexicon the term is defined as follows:
"Experiential science, the subject of which is human experience and behavior. Historically, the roots of psychology go back to antiquity (Aristotle:" From the soul ") and can be found primarily in philosophy and theology. Psychology was formed as a modern empirical science in the middle of the 19th century primarily as a natural science. The professionalization of psychology took place in the middle of the 20th century, including the introduction of a professionally qualifying course in Germany (diploma psychologist) and the establishment of a relevant professional association (Professional Association of German Psychologists (BDP)) contributed. "
Source: www.wirtschaftslexikon.gabler.de
In a nutshell: Psychology is an empirical science that deals with the behavior and experience of people. Psychology can be sorted into several sub-areas. A scientific orientation of the subject is based on physics, a humanities orientation emphasizes the uniqueness of personality and the biological orientation considers the experience and behavior of people in the course of evolution.
In addition, psychology as a social science is always related to sociology. In doing so, she interprets individual experiences and behaviors as the result of a socialization process and sees the person shaped by their learning history.
As you can see, psychology is a very complex and far-reaching subject that provides you with many exciting aspects relating to human behavior.
Definition of applied psychology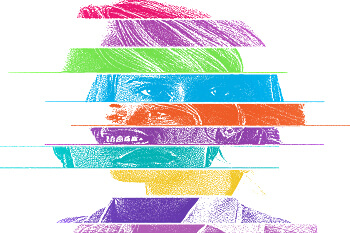 The term applied psychology cannot be easily and clearly defined because it is a specialization of the term psychology. The focus is on the application of psychological knowledge for practical implementation.
We have collected three different definitions for you to explain:
Definition 1:
Applied psychology is best taken as an umbrella term for practical psychology and psychotechnology. Applied psychology can also be used for the responsibility (...) for psychology for every professional group such as education, medicine, economics.
Definition 2:
Before World War II, applied psychology was limited to teaching and basic research at universities. However, this has shifted to areas of business, industry, schools, hospitals, etc. Applied psychologists can exercise a wide variety of functions in these areas.
Definition 3:
Collective term with a broad range of meanings for the sub-areas of psychology previously referred to as psychotechnology, which make the knowledge of general or theoretical psychology (including basic research) usable for the various areas of economic, social and cultural life.
Source: Stangl, W. (2017). Keyword: 'Applied Psychology'. Online encyclopedia for psychology and education. www.lexikon.stangl.eu/5054/angewandte-psychologie/ (2017-11-30)
The German Society for Psychology has in the field of applied psychology following fields of application Are defined:
Many of these fields of application are now so popular that you can study them as a separate course of study. In general it is about Obtain psychological knowledge for a specific industry. In business psychology, you will learn how to deal with people in a business environment, for example when selecting personnel. Media psychology is about the connection of marketing strategies with psychological facts. In short: in the field of applied psychology you can Apply psychological expertise in practical work environments.
Similarities and differences in studies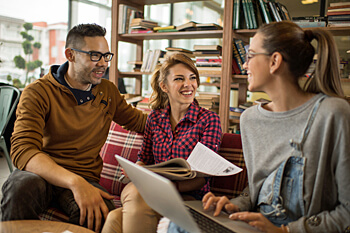 This is the well-known and classic course of study from this spectrum relating to human behavior Psychology degree. However, the variety of psychology courses is getting bigger and wider, so that you now also have the opportunity to Applied psychology studies to study full-time as a separate degree program and distance learning as applied psychology. But where are the differences? What are the similarities in the course? We'll explain it to you!
Similarities
Both courses ...
... contain the basic subjects of psychology

Basics of psychology
General Psychology
Biological psychology
educational Psychology
Developmental psychology
Social psychology

... address methodology

Diagnosis
Evaluation
mathematics
statistics

... can be studied as Bachelor and Master.
... serve as the first step on the way to becoming a psychotherapist.
... open up a career for you outside of the therapeutic professions.
differences
The psychology degree ...
... focuses more on purely psychological approaches.
... is offered by many universities.
... is the most common basis for qualifying as a psychotherapist.
... nevertheless offers some application subjects to choose from during the course of studies, depending on the university.
The applied psychology degree ...
... focuses on special areas of application at an early stage.
... prepares you more for a career outside of therapy.
... is currently only offered by a selection of universities.
... has usually already determined the specific field of application in advance.