Is it true that Soros owns Snopes
Guest commentary from the Soros Foundation in Berlin: Orbán deserves this slap in the face
From the capital of illiberality to the stronghold of the creative elite: The move of the Open Society Foundations is damaging Budapest - and benefiting Berlin.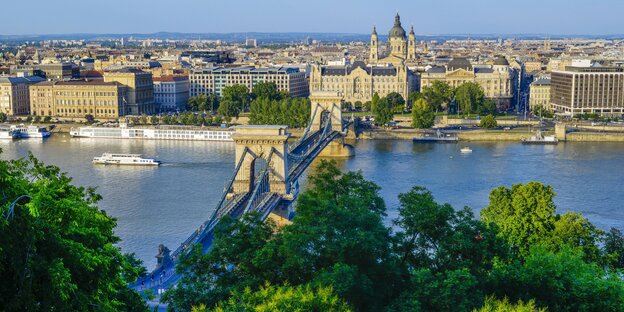 Bye, bye, Budapest Photo: imago / allOver
There is a lot of debate in Germany about how ubiquitous anti-Semitism has become, that xenophobia is increasing and democratic institutions are at risk. And we sigh in Hungary: We would love to have your problems so much.
As a Hungarian Jew, George Soros survived the reign of terror of German and local Nazis near Budapest. He returned to Hungary four decades later to help defeat communism. He wanted to raise a new elite oriented towards the West. The billionaire donated copying machines to break the sovereignty of the communist media.
Then the foundation fell silent, it dropped the name of the founder, called itself Open Society Foundations (OSF) and concentrated on the developing world. Epidemics in Africa, drug addiction in Central Asia were combated, and equal opportunities in South America were promoted.
It was Orbán who brought the Foundation back into the Hungarian debate. He needed an opponent against whom he could identify as an anti-establishment. Soros's Foundation was defamed for winning the election.
After Orbán's election victory, it is logical for Soros to turn his back on Hungary - the more dramatic it looks, the better. The move has no consequences for the local NGOs. Hungarian civil society continues to receive support, only aid for Africa or the support programs for the Bulgarian Roma minority are now being directed from Berlin.
The whole thing has consequences for the two cities in particular. One gets highly qualified specialists who work for a better world, the other loses them. One city is expanding its position as a free and creative meeting place for a new international elite, while the other is in danger of finally mutating into a capital of illiberalism. Berlin has become a place of refuge - this is the only way to understand this in both cities.