Why can't I wear high heels
Due to the constant overstretching of muscles and tendons of the foot, there is also the risk that a splayfoot or flatfoot will develop. However, this is also due to the fact that the arch of the foot is forced into an unnatural position by the shape of the shoe and regresses over time.
2. Back damage and knee osteoarthritis caused by high heels
By wearing high heels, the center of the body weight shifts forward, which puts a lot of strain on the spine and thus the intervertebral discs. The knee joints and the hips in particular are seriously damaged by the unnatural gait, which is necessary for the wearer to be able to keep her balance at all.
At the same time, the joints wear out faster due to the wrong load. The consequences, especially at a mature age, are osteoarthritis of the knees and hip joints as well as herniated discs - all of them painful and severely restrictive diseases that cannot or can only be remedied with great difficulty.
3. Damage to muscles from high heels
With a normal gait, the various muscle groups in the calves and thighs are alternately tensed and then loosened again. When wearing high heels, however, the muscles are under constant tension, which in turn leads to chronic tension and thus to muscle pain. Furthermore, entire muscle groups as well as ligaments and tendons are shortened, so that some women can only walk barefoot on their toes.
4. Venous disorders and varicose veins through high heels
Varicose veins and other venous disorders are also typical consequences of wearing high heels. These arise because the constant tension in the leg muscles causes the venous blood to build up in the leg and can no longer flow back to the heart. Varicose veins can usually only be treated surgically - and they keep coming back as soon as they appear.
For your health: walking on the ball instead of high heels
There are tons of tips around for the pain and damage caused by high heels. From foot gymnastics to cold casts, from insoles to gel plasters, many methods are intended to prevent or at least compensate for the consequences of high shoes. However, the fact is that all of this advice cannot reduce the physical harm and preserve health, because, of course, it does not eliminate the cause itself.
Deformations, varicose veins and arthrosis can only be avoided if you wear flat heels or high shoes with a heel of up to four centimeters as often as possible. High heels, on the other hand, should not be worn in everyday life, but only on special occasions, because occasional wearing has no other serious health consequences apart from temporary pain.
Incidentally, the so-called ball gait is a very good idea for the health of the feet and skeleton. Most people use it intuitively when walking barefoot. Try the ball walk once: The ball walk - go right!
And when it comes to the right footwear, for the sake of our health, like the famous Hollywood actress and Golden Globes award winner Emily Hunt, who declared in the wake of the Cannes affair: "We should do without high heels anyway".
donation
Your donation helps us
If you enjoyed this article, we would appreciate a small contribution to our work! Donate now with Paypal.
display
Distance training to become a holistic nutritionist
Are you interested in what's in our food and want to know how nutrients and vital substances affect the body? Do you want a healthy life for yourself, your family and fellow human beings? Nutritionists are popular - but the holistic aspect that is needed for sustainable health is often forgotten when giving advice. At the Academy of Naturopathy, you will get to know the connections between lifestyle and diet as well as physical and psychological well-being.
That educates interested people like you in around 16 months to become a holistic nutritionist out.
Is this article worth reading?
Share this article
swell
Süddeutsche Zeitung: Trouble with alleged high heels being compulsory. Article of May 19, 2015.
Die Welt: Why women wear high heels. Article dated 06/04/2007.
Bodderas, Elke: Why long legs are sexually more attractive. Article from 01/16/2008.
Wolfson, Paula: Study details the dangers of wearing high heels. Article dated 04/17/2015. (Study shows in detail the dangers of wearing high heels).
Titchenal, Matthew R. (et al.): Effects of high heel wear and increased weight on the knee during walking. Study from December 22, 2014. (Effects of wearing high heels and the increased weight on the knees while walking)
Zllner, Alexander M. (inter alia): On high heels and short muscles: A multiscale model for sarcomere loss in the gastrocnemius muscle. Study published on January 21, 2015. (About High Heels and Shortened Muscles: A Multi-Scale Model for Sarcomere Loss in the Gastrocnemius Muscle)
Moore, Justin Xavier (et al.): Epidemiology of high-heel shoe injuries in U.S. women 2002 to 2012. Study published July 2015. (Epidemiology of high heel injuries in US women from 2002 to 2012)
Notice on health issues
This information is passed to the best of my knowledge and belief. They are intended exclusively for those interested and for further training and are in no way to be understood as diagnostic or therapeutic instructions. We do not assume any liability for damages of any kind, which arise directly or indirectly from the use of the information. If you suspect illness, please consult your doctor or alternative practitioner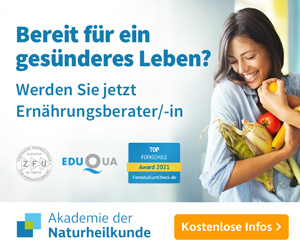 Subscribe to Newsletter
Exciting information about health and nutrition
1x per month
Login Successful. You will shortly receive a confirmation at the specified email address.
With your registration you allow the regular sending of the newsletter and accept the data protection regulations.
HEALTH CENTER © 2021 Neosmart Consulting AG. All rights reserved.