What is an electrical panel
Arm mounting or control panel
I wanted to find out how best to describe the difference between HMIs and support arm mounting or control panels. I hope I succeeded. Otherwise, the product finder also helps. Give it a try ;-)
Panel mounting with IP protection
With panel mounting or panelmount, as the name suggests, the HMI is built into a panel or control cabinet. This is the classic use, but also, in my opinion, the more difficult assembly. Especially if a certain IP protection is to be guaranteed, you should pay particular attention to the accuracy of fit and tightness between the panel PC front and the control panel.

G10A for panel mounting. Image: tci GmbH
A specialist in the metal industry has to cut out and process the control panels. Too large a cutout can mean that the entire housing or control panel has to be disposed of. "Cut twice is still too short", they say here in Hessen. A big advantage, however, is that the panel PC or the TFT display is installed directly in front of or next to other electrical system components. The further development of the combination of cut-out and mounting holes for threaded bolts makes the eccentric technology that is used in the G series.
Support arm assembly with and without IP protection
If you search for a support arm in the world's largest search engine with the G at the beginning, you will come across a handful of suppliers who offer support arm systems. All providers have various rods, bends and angles with and without cable routing. The connection to the touch panel is made using a console that has either adapted a VESA connection or offers various support arm consoles. Most of the time, the Vesa connection is only designed for lightweight displays and does not offer any IP protection. This means that some application environments are ruled out. Support arm systems with IP protection lead the cables for the power supply and network connection to the HMI, protected from dust or moisture.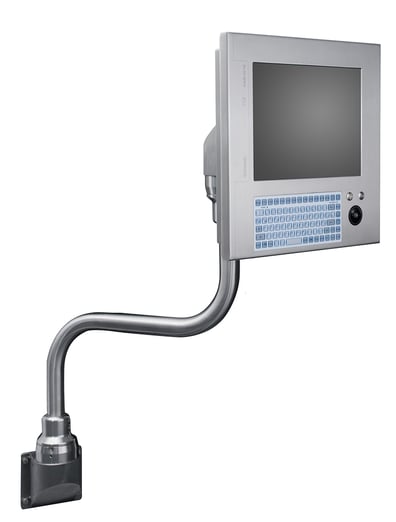 Classic support arm assembly. Image: tci GmbH
Whether stainless steel or steel is used depends on which cleaning intervals are required or hygiene regulations have to be met. When choosing the support arm joint, you can usually choose between a rotatable and an adjustable swivel joint.
HMI with stainless steel housing or powder-coated surface
Depending on the requirements, touch systems or panel PCs for support arm assembly can also be manufactured with different housings. With the H-ST series, for example, you can choose between powder-coated sheet steel or stainless steel.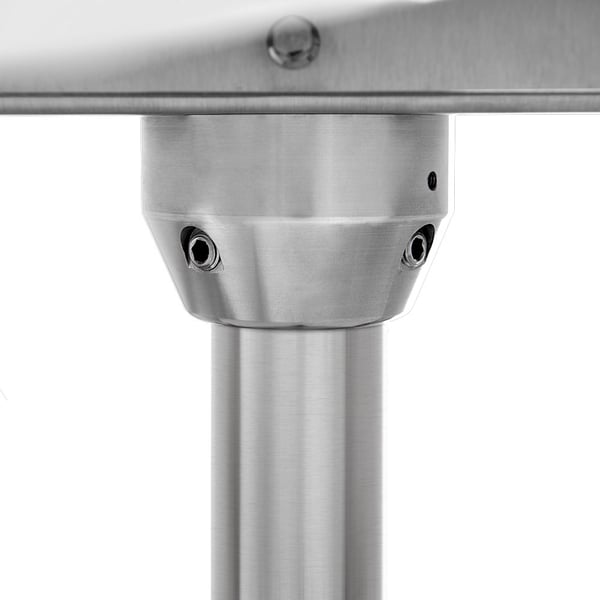 Stainless steel support arm bracket of the H15ST
In addition to an integrated support arm bracket, which saves an angle adapter, the stainless steel housing in hygienic design offers a number of advantages. It is easy to clean, resistant to cleaning agents and can be used directly in the production of food or cosmetics.
.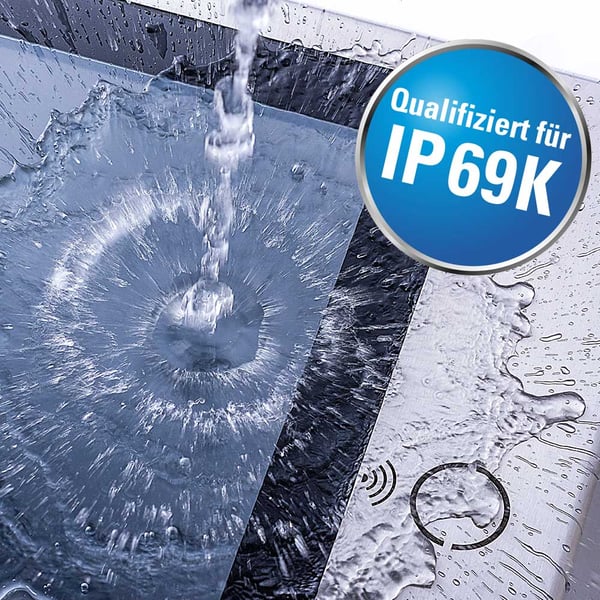 H15ST - Liquids and debris can easily drain away with this housing design.
What is PoE?
Systems that receive power supply via PoE (Power-over-Ethernet) and network connection via the Ethernet cable offer a great advantage during installation. With tci systems, you can do this with the H15ST or H16ST, for example.
Conclusion
It is a little science in which form the HMI is integrated into the manufacturing process. I am firmly convinced that Industry 4.0 will change the world of panel PCs. Which montage is your favorite? Write your opinion as a comment in the blog or by email directly to the author.