What is the private LTE market size
Private LTE networks soon to be secret star guests at festivals?
Private LTE cellular networks are an efficient alternative to WiFi and 4G networks operated by cellular operators at large festivals. The first tests were promising.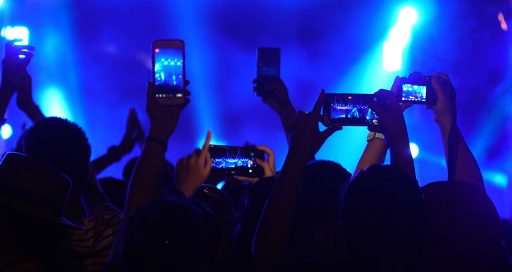 This year the "Vieilles Charrues" festival could not take place due to Corona. The small Breton town of Carhaix (7,000 inhabitants) normally organizes four days of open-air concerts on the third weekend in July, which are attended by almost 300,000 music fans. Almost everyone has a smartphone. So it is not that easy to ensure a sufficient network!
WLAN networks are installed so that all spectators, but above all the staff and the rescue and security forces, can use their smartphones in an emergency. But speech in particular is not always reliably transmitted via WLAN; the same applies to the LTE networks of telecom operators. These struggle with interference and network overload - with corresponding consequences in an emergency.
The introduction of private LTE networks (4G) could provide better voice and data connections. "At such major events, especially in the country, the normal wireless networks are quickly overloaded if everyone is using their smartphones at the same time. This makes it difficult to exchange confidential or critical information. At the Vielles Charrues Festival, we therefore set up a private 4G network so that the organizers can reliably communicate with each other and with the prefecture", Explains Arthur Rabaté, responsible for the development of the 4G offer at Axians Réseaux Mobiles Privés.
Private LTE networks are easier to implement than Wi-Fi than WLAN networks with their numerous hotspots and are also more reliable
Axians, the ICT specialist brand from VINCI Energies, also tested a "push-to-talk" communication channel via ad-hoc terminals at the festival in 2019. Private LTE networks are easier to implement than WLAN because they require numerous hotspots.
Three eNodeB base stations, which act as a gateway between the mobile end devices, radio antennas and a network node are sufficient to cover even very extensive locations. Axians supplies the SIM cards for the private network. They provide the necessary encryption and work with all newer cell phones.
Tests and partnerships
Private cellular networks for events are currently still in the test phase. Due to the legal situation, no dedicated radio frequencies can be allocated for such events. "At the moment we are mainly testing, we are not allowed to market the service yet. But we have already established partnerships", Says Rabaté, who has been involved in the Vieilles Charrues Festival on a voluntary basis for several years.
Because he knows the organizers well, he was able to offer them a test run of these private LTE networks. The technology is also interesting for companies like Weezevent. It offers ticketing and cashless payment systems.
Cultural events are still only a niche for broadband PMR networks, but in a country with several thousand festivals per year, including a dozen major events, the market could grow rapidly. But only if the prices for the frequency allocation fall - the organizers of cultural events often have to make tough calculations and can therefore hardly afford the current costs.
15/04/2021