How do I go about event management?
Event management means a lot: varied appointments, exciting tasks and diverse clients. But above all, this means the planning, organization and implementation of events. This can include concerts, trade fairs, sporting events or special company events as well as congresses or campaigns for marketing purposes. The bigger an event is, the more important the concrete strategy for a targeted organization in event management.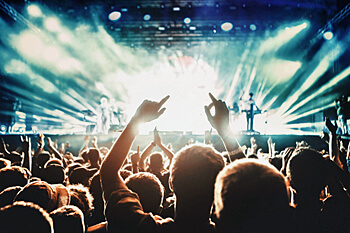 Events have long been one of the most important marketing instruments used by companies, organizations and people. Events enable and promote encounters between people, create personal contacts and bonds, arouse emotions and thus create a positive atmosphere. In today's digital world, events are more than ever the creative counterpoint to the sometimes impersonal electronic communication with its virtual worlds of experience.
The term event is pretty common in our everyday language. He means events of all kinds. Nonetheless, there is also an official explanation of the term "event". To show you what it means scientifically, we took a look at the explanation from Gabler's economic dictionary:
Events of all kinds that bring experience-oriented communication messages to the target group through staging, interaction between the organizer, participants and service providers as well as multi-sensory addressing. The term event describes an organized, dedicated, time-limited event in which a group of people takes part on site and / or via the media.
Sounds pretty complicated? But it is not! An event simply describes a time-limited and planned event in which a group of people takes part. This event always serves a specific purpose, for example the presentation of a new product or pure entertainment. You can attend an event in person or, nowadays, increasingly through the media.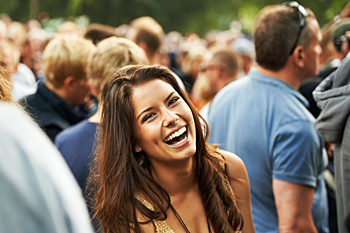 An event is primarily characterized by four decisive characteristics. Events are experience-oriented designed. The interaction between the people and the respective organizer. At concerts, sporting events, trade fairs and also congresses or company celebrations, there is always an exchange between the participants. For this reason, events are always contact-intensive and above all have one for the initiators and organizers high activation potential. This means that the respective target group can be addressed easily and directly. Through special events and the associated good event management, companies can improve their image or the image of a special brand and increase awareness. The acquisition of new customers and the stronger loyalty of old customers should not be underestimated either.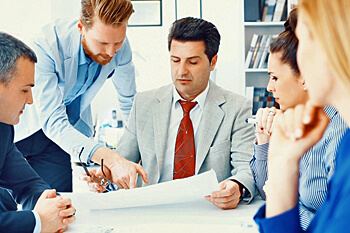 As an event manager, you will take care of the planning, implementation and implementation of the respective event. Event management focuses on various questions: How big is the budget? Where and when should the event take place? Who should take part in it? What is the aim of the event? What do I have to do to achieve this goal? How do I draw attention to the event?
But not all events are the same. You can divide an event into different categories. The most important aspect is the distinction between commercial and non-commercial events. In order to give you a better insight into the two large event groups, we present commercial and non-commercial events using various examples.
This means events that are supposed to fulfill an economic purpose. There are two types:
Events as a salable product

With this type you usually have to pay an entrance fee or a participation fee.

Examples: sporting events, concerts, trade fairs.

This also includes educational events such as conferences, symposia, meetings, seminars, workshops. These events serve for further training and knowledge transfer. Educational events are often offered free of charge, but still belong to the events as a salable product.

Events as a marketing tool

The event is not the product, but the event is used to market another product (see also "What is event marketing?"). Again, there are numerous differences:

Motivational events: Team building events, company celebrations
Information events: Press conferences, shareholders' meetings, open days
Sales promotion events: Product presentations, road shows
Sponsoring events: Autograph session, customer reception
Trade fair events: Own events within the framework of externally organized trade fairs
This means private events, for example birthday parties, church services or charity events.
What you have to do to plan a perfect event and what requirements are placed on you as an organizer of a major event, you will learn in the event management course. The demands on event managers are becoming ever higher and more specific, which is why well-trained experts are in great demand on the job market. In the professional world there are numerous fields open to you after completing your studies.
Which event management courses are there?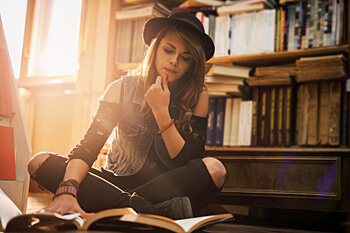 Organizing events could inspire you? Are you interested in studying event management? Then find out here which degree program suits you best. We describe all areas of focus and specializations in detail!
⇒ To the courses
Find universities and courses
In line with the descriptions of the degree programs in event management, we have listed numerous universities that offer a degree in event management. Is there the right course for you?
Bachelor and master degree programs in the field of event management