7 reasons why you should sew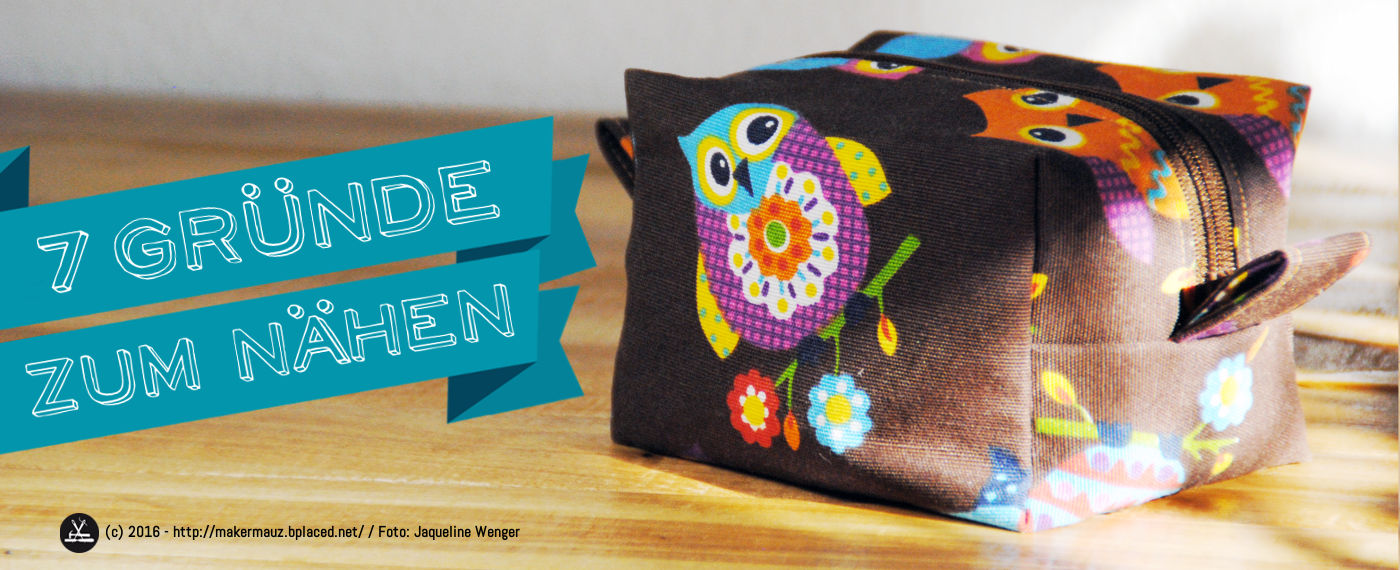 Actually, I've always wanted to sew, but it took me several attempts before I really started and developed a passion out of it.
When I was a teenager, my grandmother gave me a sewing machine. At that time I had no patience for it, I found it difficult to thread it myself. If something didn't work right away, I left it. So I buried the sewing machine in the back corner of my closet and it has been there for years. I rediscovered it about 6 years ago. This time I read the instruction manual and noticed that the whole thing is not as complicated as I thought. My mom then showed me how to sew a circle skirt. That was pretty easy and the skirt was just beautiful! I wore it all the time and was super proud of it.
That was the start of many beautiful pieces of clothing that have been created up to now. Besides sewing, I have studied many books on the subject. Over time it has grown from general sewing books to specialist knowledge, to pattern construction and fashion design. I just absorbed one book after the other.
With this article I want to show you why I like to be close and you might also want to do that soon? Or are you already sewing? How did you get into it? Write that underneath!
1. Sewing is incredibly fun
Imagine you are sitting in front of the TV in the evening and watching a boring movie. Nothing better to come and what else to do? How about sewing? Isn't it much nicer to have a little bag in your hand at the end of the evening? Create something by hand. Something self-sewn!
I once visited a friend in the evening and made a hat with her. Then she said that she hadn't had such a nice evening in a long time. She really enjoyed it and showed it to a few friends. Which in turn gave me a lot of pleasure.
2. Sewing lets you be creative
Cuts, fabrics, colors - let your imagination run free! Due to the increasing popularity of sewing in recent years, the variety of different cuts and fabrics is almost limitless. No matter whether you want to have different eras such as a dress from the 50s or you want to combine two cuts or fabrics - everything is allowed. Add or remove elements. You are independent of fashion trends. Near what you like! You can make good friends happy with individual gifts.
3. Sew for the perfect fit
Is your size out of stock again? Or do the clothes you buy just don't fit right? Finding a wide skirt is not a problem, but should it fit tightly - almost impossible. If you sew yourself, you can widen the waist or narrow the hips. The way it best suits your figure. Do you want the section to be larger or smaller? The skirt longer or shorter? No problem either! A little practice is a prerequisite for this!
4. Sewing for relaxation
Doing something with your hands in the evening stimulates the brain. It is also a welcome change. When sewing, you can forget everything around you and maybe even find your inner balance again.
5. Sewing for ethical reasons
Who has not heard of exploitation in the developing world in the textile industry? 10 hours of piecework and more at miserable wages. The ignorance of environmental protection, child labor, overtime and minimum standards are not isolated cases. Anyway, they buy. What we can do about it are two things: Either we buy fair-traid clothing or we use the sewing machine ourselves.
6. Sewing for the ego
Many simply lack the courage or the incentive to try something new. Wake up your dormant talents! That not only gives you self-confidence, but also a healthy dose of pride. Even as a beginner, you can manage easy projects. How about a pillow or a cell phone case, for example? Show everyone what you can do! A great feeling to have made something yourself!
7. Sewing for the understanding of values
Through your own work with the sewing machine and the time you invest in your work piece, you get a completely different relationship to the sewing material. Only when you have made something yourself do you get to know the value of the object such as a piece of clothing.
What are your reasons why you like to sew? Write below what motivates you.
I'm looking forward for comments.
Your Jaqueline
PS: Do you feel like sewing now? Have a look here.
reasons