How can I write quickly and legibly
Write quickly
While practiced and experienced writers can write quickly and in doing so bring legible handwriting down on paper, inexperienced and novice writers in particular often write very slowly. This is primarily due to the lack of routine.
Print as the first font
However, it is not so important for beginners to be able to write quickly from the beginning, but first of all the focus is on learning the individual letters and how to write as such. Nevertheless, with a view to writing quickly, printed letters are now used as the first font in almost all curricula.
This is explained by the knowledge that, on the one hand, writers who write quickly use a large number of block letters and, on the other hand, the continuously connected letters of the Latin original script tend to hinder the rapid flow of writing.
Exercise and instructions on how to write quickly
The ability to write quickly does not in principle require any separate instructions, but primarily requires practice. In the same way that turning movements when dancing or jumping in athletics cannot be practiced in slow motion, a corresponding technique must also be developed for fast writing, because fluent writing stands in the way of the elaborate painting of letters.
When writing, however, not only the shape of the letters, but also the swing and the rhythm play a decisive role. Many who want to write quickly make the mistake of wanting to increase their overall writing speed. However, this usually not only leads to a cramped hand, but also to illegible writing.
If you want to write quickly, you should try to implement the following tips. On the one hand, the writer should only write straight up and down strokes quickly, while the writing speed does not have to be increased when making curves. The writing speed increases, but the writing remains legible. On the other hand, the writer should always briefly put the pen down.
Movements and processes
As a result, the hand muscles are briefly loosened and fluent writing becomes easier. Incidentally, when doing exercises for writing quickly, the optics can be set back in favor of speed. In the course of time, the movements and the processes improve automatically, so that the optics also get better.
Fast writing can also be found in another area, namely in connection with creative writing. However, this is not about the speed of the actual writing, but about an exercise in writing texts in a short period of time.
Spontaneous and lively writing
The exercise aims to convey spontaneous and lively writing without investing a lot of time in long and cumbersome planning and structuring or without being unsettled by perfectionism and doubts.
During the exercise, it is therefore less important to have a good text quality, but rather the focus is solely on the intention to write a text at all within a given time and to give space to your random thoughts.
If you want to try this exercise yourself, all you need in addition to a piece of paper and a pen is any keyword and a timer that rings after five minutes, for example. Then a text is written for the keyword. The best way for the author to do this is to start with the first thought that occurred to him on the subject and let his text or story develop for five minutes.
Pauses for thought
There should be no pauses for thought or improvements during the writing phase. After the five minutes have elapsed, the resulting text is then rated. However, it is not about analyzing whether the text is of high quality or whether it would have been assessed as rather unsuccessful.
Instead, the author should check whether the text contains interesting or stimulating thoughts or passages. If the author discovers such approaches, he can continue to deal with them and revise his first version accordingly.
Additional writing instructions, templates and tips:
Instructions for writing a fable
Instructions for writing a portrait
Write texts for article directories
Writing emails according to DIN 5008
Tips against writer's block
Subject: Write fast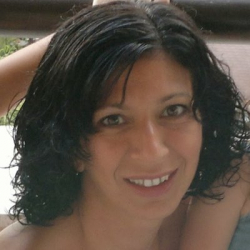 Internet media owner Ferya Gülcan
Gerd Traube, studied German and book author, born in 1966, and Michaela Lange, born in 1978, German teacher and private author, and Ferya Gülcan editor and operator of this site, write everything you need to know about writing. Whether for school, work, prospective writers or editors, we hope that our exercises and instructions will help you.