What's the worst thing about mindfulness
Mindfulness - the big trend
By Stefan Spiegelberg, consultant at the IAP Institute for Applied Psychology
The term "mindfulness" has experienced an incredible boom in recent years. One could speak of a fashion trend. In Switzerland there are a huge number of courses on the subject of mindfulness. New books appear almost every month. They promise stress reduction, more patience, more relaxation, better concentration, improved relationships, more joie de vivre, etc. There are also various apps that are supposed to support us in our daily mindfulness practice. For a few weeks now, my Apple Watch has been reminding me to take a deep breath every now and then - and always at the most inopportune moment, of course.
More than just «Feel good»
Especially now at Christmas time it makes sense to question the trend of mindfulness a little critically, because the thought of mindfulness has its origin in the spiritual realm, so also in the big and small religions of the world. From the Buddhist teachings of the "Noble Eightfold Path" to the Indian thanksgiving for every gift from nature: mindfulness is a spiritual discipline that is more than the promise to feel good. Even research that would have avoided this topic earlier has taken on mindfulness. The various studies that were carried out showed a consistently positive picture: improvement in attention and cognitive performance, reduction of stress, fear or fatigue, better handling of negative feelings or chronic pain, improved function of the immune system, positive effects in various mental illnesses, etc. And The world of work has also learned to use mindfulness for itself: after all, with improved performance one can hope for better performance and more profit.
Self-optimization and performance improvement
At first glance, the practice of mindfulness in most books and articles sounds very simple: You should simply practice mindfulness for at least 30 to 40 minutes a day - e.g. by becoming aware of certain body sensations or consciously devoting yourself to a single activity (bye bye multitasking) - and you can leave the stress of everyday life and other burdens behind, get through the meeting marathon more relaxed and even enjoy the traffic jam on the motorway. This is of course a bit exaggerated, but I keep getting the impression that many people seem to have exactly this image of mindfulness practice: A simple system with a great effect. Mindfulness fits perfectly into today's time of self-optimization. Arianna Huffington, the co-founder of the online newspaper "The Huffington Post", put it in a nutshell: "Mindfulness, yoga, prayer, meditation, and contemplation aren't just tools reserved for retreats over long weekends anymore - they are the ultimate performance enhancers ».
In our performance society, therefore, the desire can quickly arise to learn a few mindfulness techniques in a short time in order to be able to start (again) at work stronger and even more successfully. This performance-based thinking, which is expressed here, often also shows up in personal mindfulness practice: One would like to become even more relaxed, more productive and more resistant to stress; and preferably immediately, of course. But with this starting position it can be difficult. In the best case, you learn to deal with the stress, in the worst case the mindfulness practice suddenly becomes a stressor itself, e.g. if you have to squeeze the 30 minutes of mindfulness training into an otherwise crowded workday or judge yourself for it, especially not mindful when talking to the other person to have been. But can one still speak of mindfulness in such cases?
Consciously in the present moment
One man who introduced the basics of mindfulness into our western science-driven industrial society is molecular biologist Jon Kabat-Zinn. He campaigned for better health management in our society and founded the Mindfulness-Based Stress Reduction Program (MBSR). He defines mindfulness as follows: "Mindfulness means paying attention in a certain way: consciously, in the present moment and without judgment. This kind of attention increases awareness and promotes clarity and the ability to accept the reality of the present moment. " In a mindful posture, we consciously perceive what is happening in and around us at the moment. We learn to accept our feelings, thoughts, body sensations and observations as they are, whether they are pleasant or uncomfortable. Jon Kabat-Zinn points out that mindfulness does not simply arise by itself just because one finds it useful or desirable to live more consciously. Rather, it requires a strong determination, a real conviction of the value of mindfulness and also a lot of discipline. It quickly becomes clear that such a mindfulness practice cannot be associated with rapid self-optimization. Mindfulness is not primarily about achieving a goal, but rather sharpening your thinking and awareness in the here and now, for a lifetime. So it's more of a path than a destination.
Mindfulness starts with small things
However, especially at Christmas time, there is often a lack of leisure. There is hardly any time to meditate, let alone to be aware of the moment. On the contrary: one occasion chases the other. There is the company party with colleagues, where the wine is good, but not exactly helpful for mindfulness. There is the Advent brunch with the family, where you meet "Uncle Kurt" again, who makes you burn with heat. Then comes the birthday of your best friend, who you shouldn't forget, the end of the year, which doubles the pressure in the office, the many gifts that have to be obtained and all the cards that you absolutely have to write for customers (preferably personally and by hand)…. How are you supposed to stay consciously in the moment? Here comes the good news: Mindfulness begins with small things - and it can be built into everyday life. Of course, the 30 minutes of conscious mindfulness training is more time than the one second of gratitude for the coffee during the break. But this is exactly where the art of not weighing or evaluating one against the other begins. Because just a single second of gratitude and the thought of all the people who worked for that one cup of coffee contain the first step towards more awareness of the here and now. And there are hundreds of such moments every day. So why not start right now?
---
More mindfulness during the Christmas season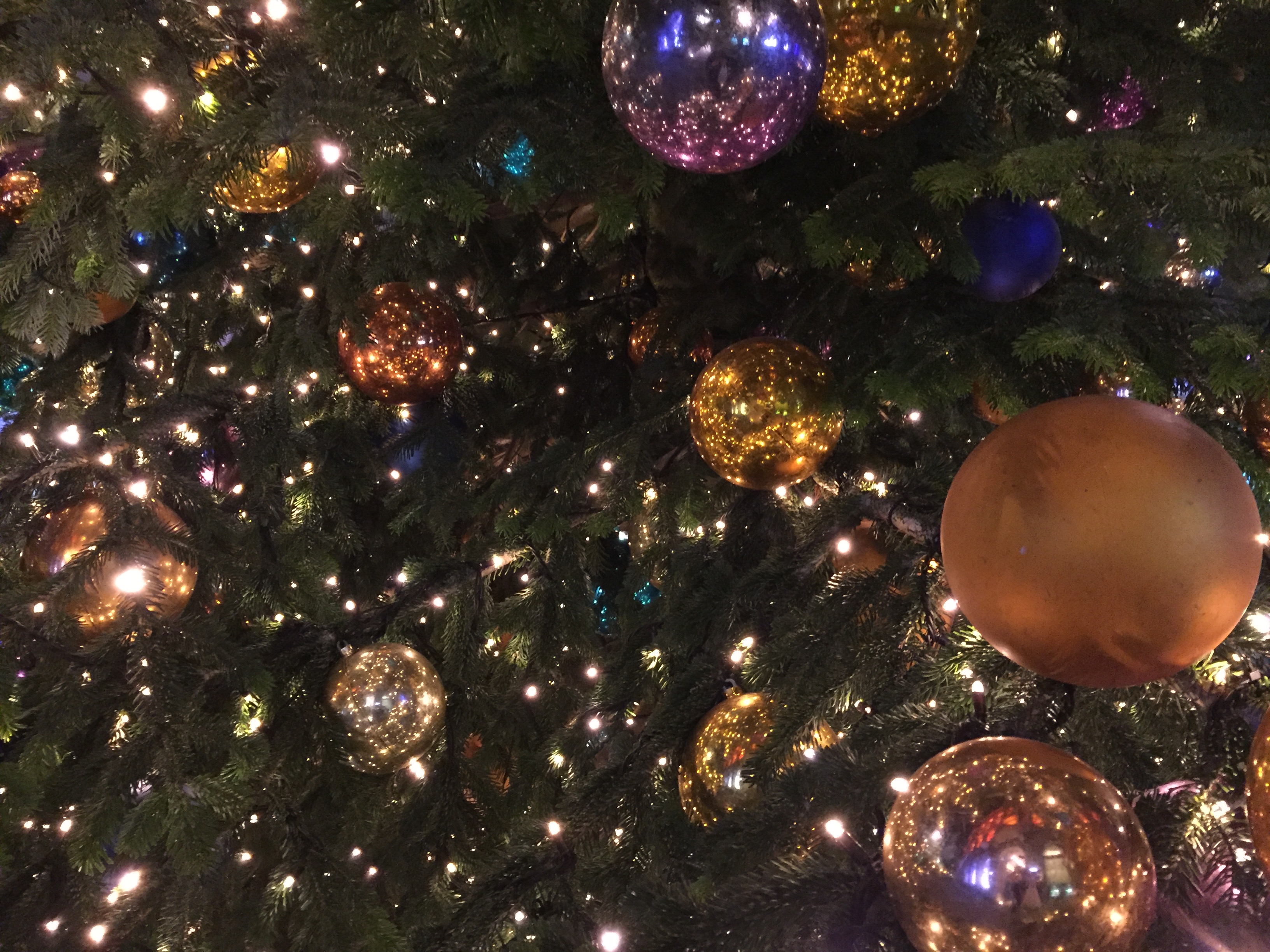 Especially in the (pre-) Christmas season there are many opportunities to devote yourself to mindfulness or just being mindful and to do so in an enjoyable and relieving way. Here are a few ways you can practice mindfulness in everyday life:
Consciously enjoy Christmas cookies: not only because they have a tremendous amount of calories, but because they are only available at this time of the year. If they were made by a loved one themselves, they are also particularly precious.
Appreciating the lights: Christmas lights are often viewed critically. Too cheesy, too much and in general: all the energy consumption! But what would the darkest time of the year look like without it? Look up the next time you go shopping and sink into the sea of ​​lights for a moment!
Really think of the people - not the gift. Sometimes it's more worth calling someone and having coffee with him or her again instead of spending hours chasing a gift that he or she doesn't like anyway.
What if you don't want to have coffee with the person? Then a gift may not really be a gesture of friendship (yes, mindfulness has to do with honesty).
Wrapping gifts - with love. Wrapping presents is a horror for many. But it is the best opportunity to dedicate yourself fully to creative work for 5 minutes. And if you are one of those who, like me, can get upset about your two left hands while packing, then try to observe the emerging anger with a childlike curiosity without judging. What happens to the feeling when you watch it?
Incorporate Advent candles into meditation: Lighting candles is in principle a great meditation or mindfulness exercise. Inhale when lighting. Exhale until the flame burns calmly. First one, then two, then three, then four….
Books and further literature on the topic:

Jon Kabat-Zinn: Find peace in everyday life. Meditations for a serene life. Knaur MensSana, Munich, 2010.
Dalai Lama:The four noble truths. The basics of Buddhism.Krüger Verlag Frankfurt am Main, 1999.
Thich Nhat Hanh:The heart of Buddha's teaching.Herder Spektrum Verlag, 1998.
---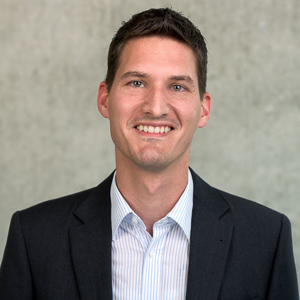 Stefan Spiegelberg works as a consultant at the IAP Institute for Applied Psychology. It accompanies young adults in choosing a career and course of study and in their professional career development. As part of the Career Services ZHAW, he also advises students on transitioning from studies to professional life. Stefan Spiegelberg studied applied psychology with a specialization in work and organizational psychology and then specialized in professional, academic and career counseling.