"If you want to be successful, you have to invest in your ideas and your future," explain the guys from BTS, who had to dance ten hours a day for months.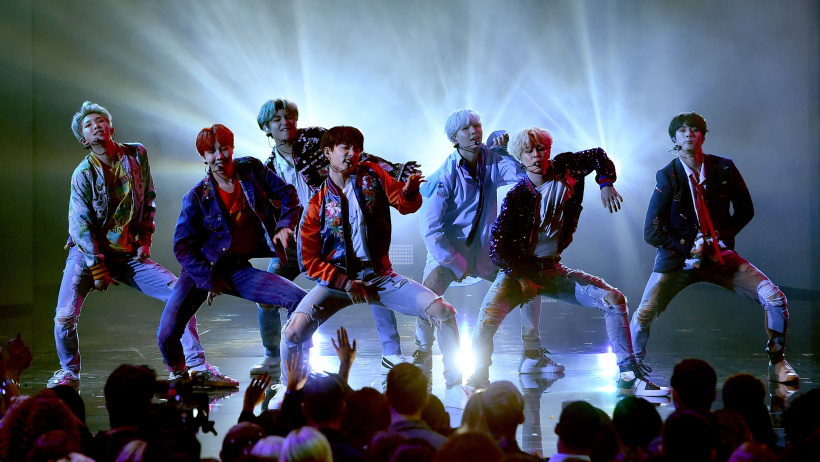 Diligence is rewarded
V, Jungkook, Jimin, Suga, Jin, RM and J-Hope - these are the members of the South Korean band BTs - abbreviated for Bangtan Boys or Beyond The Scene. The seven boys were formed into a band in 2010, coached and promoted by "BigHit Entertainment". Record boss Bang Shi Hyuk is particularly proud of the success of his group, which has already performed at the American Music Awards and in the Ellen DeGeneres 'Show and has delighted countless fans worldwide. But her talent alone was not enough at the beginning of her career. As Bang himself explained, he had to provide the boys with a stylist and dance teacher who advised the South Koreans around the clock.
"If you want to be successful, you have to invest in your ideas and your future. They danced ten hours a day for months and perfected their choreographies. In the beginning it was actually difficult. None of the BTS members could really dance - or at least not the way they do now. I, on the other hand, wanted to start a band that could put on intense performances. So they trained over ten hours a day. Today they can remember steps more quickly, they rehearse their dances for around four hours a day. They are simply a team that has worked together and has experienced a lot. "
Member Jungkook also confessed to "Metro" that they had delivered a lot of performances and that he is now simply enthusiastic about his fans, who can sing along to all the songs.
"I still don't believe that all of this is true," added Jimin, and finally admitted: "I still haven't understood that we're allowed to perform on such big stages. I want to enjoy the atmosphere. "
who said yoongi can't dance look at my man go he's ending careers #iHeartAwards#BestFanArmy#[email protected]_twtpic.twitter.com/Bf8MWddg2G

- yas | hixtape (@yoonminet) February 24, 2018
Mental health is important
Incidentally, all BTS members also want to use the current hype about their band positively and explained to their fans that they are only human and would also have problems from time to time: "To be honest, from our point of view it looks like this, as if every day is stressful for our generation. It's hard to get a job, going to school isn't so easy these days either… It's hard to get everything under one roof and not to neglect our friends, "said RM in the latest interview with Billboard magazine. while buddy Suga added that with their music they wanted to create "an environment where it's okay to ask for help".