Tina Turner still performs
Why doesn't Tina Turner go on tour anymore?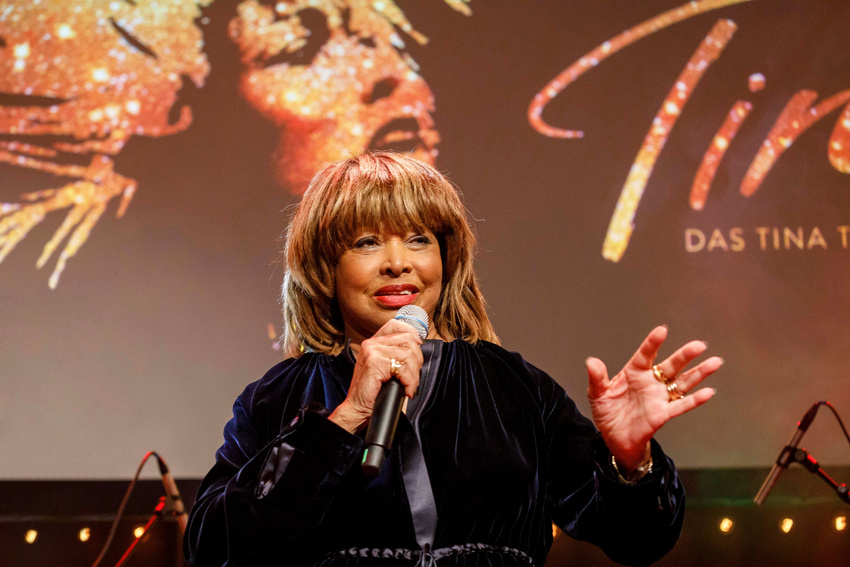 Tina Turner presents the leading actress Kristina Love, who will take on the title role in Tina - Das Tina Turner Musical in Hamburg. © Stage Entertainment
Tina Turner's live shows are legendary in every way - but her last concerts were ten years ago. What are the chances that the singer will come back from her retirement? And what are the alternatives?
Tina Turner is a superlative live musician. As part of her "Tina! 50th Anniversary Tour" she played ninety concerts in Europe and North America in 2008 and 2009 to an estimated 1.2 million visitors.
The demand for the tickets was so great that Tina Turner appeared several times in many European cities. In Germany that meant: four concerts each in Cologne and Munich, three in Hamburg and two each in Berlin and Mannheim. After that, the singer said goodbye to retire.
Return almost impossible
And it stayed that way. Surely many fans are hoping that Tina Turner will maybe play concerts one last time. However, this seems extremely unlikely because the singer will celebrate her 80th birthday in 2019.
Tina Turner can certainly no longer cope with the physical exertion of a major world tour at this age. But it also seems almost impossible that she will play a handful of selected shows. There are many reasons for this.
Just don't get up
Tina Turner has repeatedly emphasized how much she enjoys her retirement. It is wonderful to just sleep late in the morning and not have to work. You can do what you want: redecorate the house two or three times, for example.
During her active time, she mainly stayed in cars, tour buses and airplanes because her job required it, she told the BBC. So why should she give up her comfortable retirement?
But that's not all.
Happiness and tragedy
In 2013 she married her long-time partner, the German music manager Erwin Bach. In the same year she gave up her US citizenship to become Swiss. The two live in the small town of Küsnacht on Lake Zurich.
However, the singer was not spared tragedy. She suffered a stroke, had to be treated for colon cancer, and her husband donated a kidney to her because her own failed.
Kind of a return
It is hard to imagine that the singer will give up her current lifestyle in order to go on tour again, despite her poor health.
However, a special project moved her to return to the limelight. A musical based on her life and her big hits premiered in London's West End in spring 2018 and received mostly positive reviews.
Soon in Germany too
The producers visited Tina Turner in Switzerland and persuaded them to support the project. After a long hesitation, the new Swiss found herself ready to do so.
As "Tina - the Tina Turner Musical", the production can also be seen from March 2019 in the Stage Operettenhaus Hamburg. Maybe it is an alternative for all fans who would like to hear Tina Turner's big hits live again.
You might also be interested in