What's the best movie soundtrack
Music known from films
Which really are the best movie songs of all time is debatable. And so Celine Dion's "My Heart Will Go On" is too cheesy for many, as is Elton John's "Can You Feel The Love Tonight" from The Lion King or "Let It Go" from the film Frozen, sung by Idina Menzel. For a comprehensive knowledge of music, however, it is worth knowing all the famous film songs. And to think about what makes good movie songs. Here comes the extensive list of the (commercially) best movie songs of all time.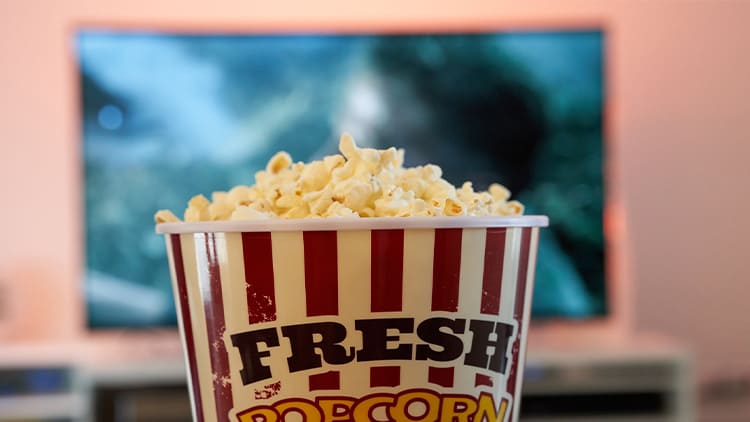 The best movie songs of all time - the most famous movie hits and classics that you should know.

By J. Florence Pompe
Best Film Music - Why Do Songs Become Hits?
The songs from Disney films are more likely to be hits because they appeal to a very wide audience, namely children and their parents, and because they are composed especially catchy and harmonious.
But there are always surprises and less well-behaved, family-friendly songs that become famous. Often it is just the movie scene that made a song a hit again, like "You Never Can Tell" by Chuck Berry. The bizarre dance scene with John Travolta and Uma Thurman in Pulp Fiction made it a cult hit.
So it's not always the songs that everyone likes straight away, but it's often the magic of an entire film, story, or often just this single scene in which the song is played. With movie songs, more senses are addressed than with songs that you just hear or watch the video for. Therefore, for many people, these hits are arrested with more emotions and seem "bigger" than normal hits.
Film music is generally composed and arranged much more dramatically, there is literally no sparing on timpani and trumpets! In the 50s and 60s it was particularly the violins that weren't saved on, which sounds cheesy to us today. In general, people like to use an entire symphony orchestra, which is now possible without any effort thanks to the digital possibilities. And so these monumental works have an even stronger effect on our psyche and often accompany us for a lifetime than our favorite songs, which touch us again and again.
And then there are the one-hit wonders such as the song by The Proclaimers "500 Miles" for the film "Benny and Joon" with Johnny Depp. A great hit, but not much has been heard from the talented twins afterwards.
Successful and popular movie songs
We don't want to create a ranking list in which the numbers measure the value of a song. The best film music usually hits the pulse of the times and does not always remain popular. Many great cinema songs are known to us, but they are rarely played on the radio and do not necessarily appear on playlists. Nevertheless, they are classics in music history that a musician should simply know.
Therefore, such a list of cinema songs and movie songs can only be subject to constant change and finally new titles are added every year. There are also other contenders for a permanent place in such a list through the Netflix series of the modern era.
We are only listing the 10 best-known movie songs at the moment. It doesn't have to stay these 10 - write us your favorites in the comments!
The 10 Most Famous Movie Songs of All Time
1. Celine Dion - My Heart Will Go On from "Titanic" 1997
Some call the song "Schmachtfetzen", for others it is simply the greatest love hymn of our time, associated with a lot of longing and tragedy. It is of course one of the most popular songs for weddings.
2. Judy Garland - Over The Rainbow from "The Wizard of Oz" 1939
A world hit that was beautifully reinterpreted in 1990 by the Hawaiian Israel Kamakawiwo'ole, who died early.
3. Audrey Hepburn - Moonriver from "Breakfast at Tiffanys" 1961
Written especially for the voice of Audrey, who wasn't a singer, the song hit the audience's heart and is still very popular today when it is supposed to be romantic.
4. The Bee Gees - Staying Alive from "Night Fever" 1983
This song is still so popular because it is used by paramedics as a practice song for heart-lung massage. Because the fast rhythm of the song corresponds exactly to the tone that the heart needs to reanimate.
5. America - The Last Unicorn from "The Last Unicorn" 1982
The song is a real hymn and has permanently burned itself into people's hearts, regardless of the film.
6. Whitney Houston - I Will Always Love You from Bodygard 1992
This song is a masterpiece of vocal art and a real measure of how big a voice is. That is why it is often sung in casting programs and so remains in the memory of younger viewers, who have often never seen the film.
7. Will Smith - Men in Black from "Men In Black" 1997
Simply a cool, groovy all time favorite. Fits perfectly with the image of the main actor.
8. Coolio - Gangsta's Paradise from "Dangerous" 1995
This song may have pioneered the gangsta and hip hop era
9. Ed Sheeran - I See Fire from "Hobbit" 2013
A quiet, gentle song that is just one of the red-haired Brit's many hits.
10. Lady Gaga and Bradley Cooper - Shallow from "A Star Is Born" 2018
A surprise hit, because Lady Gaga shows her vulnerable, romantic side in this film and has touched many people with it. It is also surprising how fellow actor Cooper was able to keep up vocally.
Long-running favorite: 50 movie songs that you should simply know
The following is a list of songs that almost all of us know. Not everyone loves them, but they have become classics in music and film history. With many of them you don't even know anymore that they are film music. Because many of the films are no longer shown on TV and do not appear in the playlists of the streaming services.
We mostly list the artists and bands here, not always the songwriters. Rather, it helps you to remember which song it is if you've heard the song before but don't know exactly where from.
50 famous songs from movies
Phil Harris, Sebastian Cabot - The Bare Neccessities
from "The Jungle Book" 1967
Bryan Adams - Everything I Do
from "Robin Hood" 1991
Aerosmith - I Don't Want To Miss A Thing
from "Armageddon" 1998
Simple Minds - Don't You Forget About Me
from "Breakfast Club" 1985
Survivor - Eye Of The Tiger
from "Rocky III" 1982
Roxette - It Must Have Been Love
from "Pretty Woman" 1990
Ray Parker Jr - Ghostbusters
from "Ghostbusters" 1984
Elton Johns, Tim Rice - Can You Feel The Love Tonight
from "The Lion King" 1994
Kristen Anderson-Lopez, Robert Lopez, Idina Menzel - Let It Go
from "Frozen" 2013
The Proclaimers - 500 Miles
from "Benny And Joon" 1987
Irene Cara, Giorgio Moroder, Keith Forsey - What A Feeling
from "Flashdance" 1983
Stevie Wonder - I Just Called To Say
from "The Woman In Red" 1984
Giorgio Moroder - Take My Breath Away
from "Top Gun" 1986
John DeNicola - I've Had The Time Of My Life
from "Dirty Dancing" 1987
Michael Gore, Dean Pitchfortd - Fame
from "Fame" 1980
Howard Ashaman - Beauty And The Beast
from "Beauty And The Beast" 1991
Stephen Schwartz - When You Believe
from "The Prince of Egypt" 1998
Phil Collins - You'll Be In My Heart
from "Tarzan" 1999
Eminem, Jeff Bass, Luis Resto - Lose Yourself
from "8 Mile" 2000
Adele, Paul Epworth - Skyfall
from "James Bond Skyfall" 2012
Howard Ashman, Alan Menken - Under The Sea
from "The Little Mermaid" 1989
Limahl - Neverending Story
from "The Neverending Story" 1984
Justin Timberlake - Can't Stop The Feeling
from "Trolls" 2016
John Travolta and Olivia Newton John - You're The One That I Want
from "Saturday Night Fever" 1977
Blues Brothers - Everybody Loves Somebody
from "Blues Brothers" 1980
Hermann Hupfeld (1931) - As Time Goes By
from "Casablanca" 1942
Whoopi Goldberg + Chor - I Will Follow Him
from "Sisters Act" 1992 (Original Peggy March 1963)
Cole Porter, Grace Kelly and Bing Crosby - True Love
from "The Upper Ten Thousand" 1956
Huey Lewis and the News - Power Of Love
from "Back to the Future" 1985
Harold Faltermeyer - Axel F.
from "Beverly Hills Cop" 1984
Tim Curry - Sweet Transvestite
from "The Rocky Horror Picture Show" 1975
Doris Day - Que Sera
from "The Man Who Knew Too Much" 1956
Burt Bacharach, Hal David - Raindrops Keep Falling
from "Butch Cassidy" 1969
Louis Armstrong - Wonderful World
from "Good Morning Vietnam"
Vangelis, Dana Winner - 1492 Conquest Of Paradise
from "Conquest of Paradise" 1992
Simon & Garfunkel - Mrs. Robinson
from "The Graduation Examination" 1967
Steppenwolf - Born To Be Wild
from "Easy Rider" 1969
Wet Wet Wet - Love Is All Around Me
from "Four Weddings and a Death" 1994
Ronan Keating - When You Say Nothing At All
from "Noting Hill" 1999
Eric Carmen - Hungry Eyes
from "Dirty Dancing" 1987
Kenny Loggins - Footlose
from "Footlose" 1984
Bryan Adams, Sting, Rod Stewart - All For Love
from "The Three Musketeers" 1993
Tina Turner - We Don't Need Another Hero
from "Mad Max 3" 1985
Bruce Springsteen - Streets Of Philadelphia
from "Philadelphia" 1993
Ben E. King (1961) - Stand By Me
from "Stand By Me" 1986
Lionel Richie - Say You, Say Me
from "White Nights" 1986
Bonnie Tyler - Holding Out For A Hero
from "Footlose" 1984
Lee Ann Rimes - Can't Fight The Moonlight
from "Coyote Ugly" 2000
Shirley Bassey - Goldfinger
from "James Bond - Goldfinger" 1964
Duran Duran - View To A Kill
from "James Bond - In the Face of Death" 1985
Mike Oldfield - Tubular Bells
from "The Exorcist" 1973

You probably don't even know many of the older films from which these songs come from if you are younger than 30 years old, like "The Graduate Exam" or "Stand By Me". But it is often like that: the films are forgotten, but their hits have become classics.

James Bond as a guaranteed hit movie

James Bond songs always have a good chance of becoming real long-time favorites, but not all of them make it. Here we have listed "Goldfinger", "View To Kill" and "Skyfall" as top hits. But actually you know a lot of the Bond songs and like to hear them again and again like "Another Way To Die" from 2008, "Nobody Does It Better" from 1977 or "Diamonds Are Forever" from 1971.

The current James Bond song by Billie Eilish also has the best chance of becoming a classic. The James Bond theme has never been sung in such a fragile, fragile voice. It stands in contrast to the loud, powerful voices of Shirley Bassey, Adele or Carly Simon, but every note casts a spell over you and lets us see James Bond in a completely different light.

What makes a good movie song?

A movie song has to have a good dose of drama and dynamism. The best examples are the James Bond songs and the Disney good mood songs. They either express a very specific emotion: drama and tragedy, lust for dance and good mood, or they reflect the great storms and battles of life and humanity like "1492 Conquest of Paradise" by Vangelis.

There are a surprising number of good movie hits. But you don't have to be surprised at all, because mostly you only allow professionals here, like the German Hans Zimmer. Nothing is left to chance, because perfect background music is crucial for the success of a film. Often, however, songs are simply lucky enough to be selected for a film scene and are thus breathed new life. That was the case with the world classic "As Time Goes By" from Casablanca. The song was composed in 1931 and only became such a great success 10 years later because of the film scene with Ingrid Bergmann and Humphrey Bogart.

We hope you enjoy our playlist! If you are missing a song, please write it to us in the comment field.