Which always scares you off
10 things that put men off, even if they find you attractive
Do you also know the problem: You meet a new man, online or offline, and everything is actually going pretty well, but then he doesn't get in touch?
Of course it's up to him ... right?
Possible.
But even so, a lot of women make mistakes that put guys off.
If you want to find out what can really put any man off, even if you are exactly his type, you should definitely read this article.
Make a note of this article on Pinterest to find it again quickly.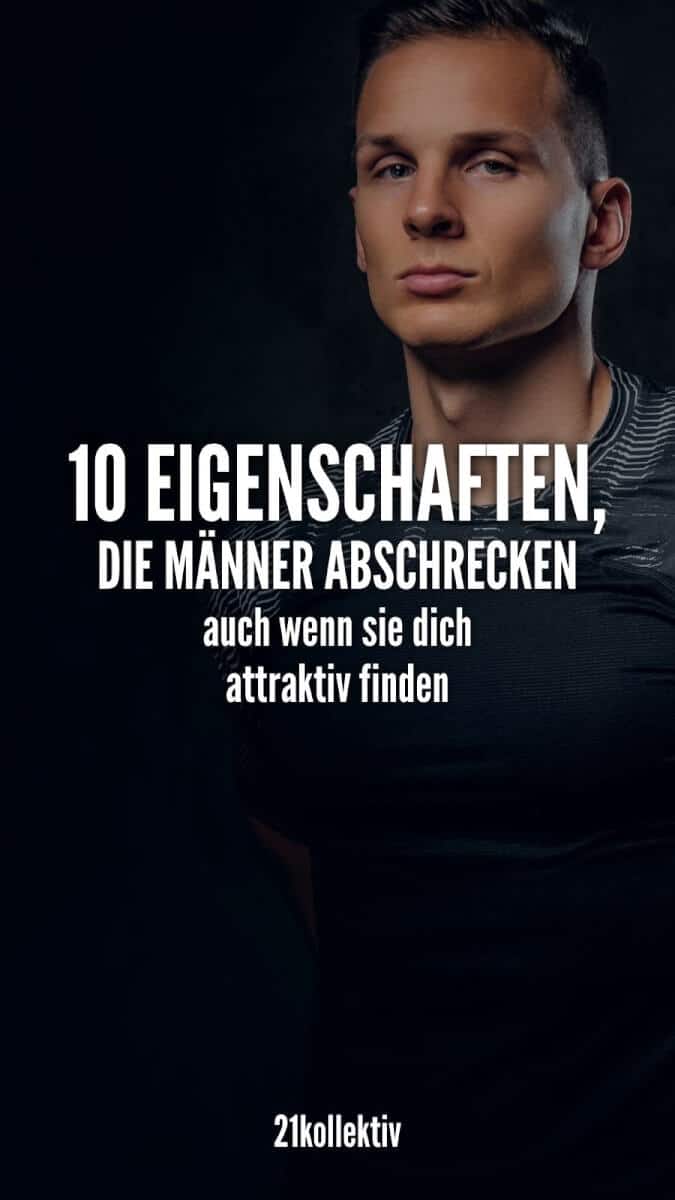 1. Snootiness
For men, your appearance is still one of the most important features to address you and invite you on a first date.
What they absolutely can't stand, however, is when you are (too) aware of your good looks and display a snooty attitude.
That really doesn't work! Snooty women are still the number one turn off.
Be confident, but humble, and try not always to draw topics of conversation to yourself.
2. Shyness
Men are looking for confident women. Your own professional and personal success is a kind of magical attraction for men.
Find out what you want out of life. That will impress him!
He doesn't want to make every decision for you and have to sort everything in life for you. Men want a woman they can rely on in an emergency.
3. You don't have an opinion of your own
Of course men want to be ensnared. A compliment to him sometimes makes for a miracle.
However, you should never give up your own opinion and let him know if something is bothering you.
Men don't want you to say yes to everything and always agree with them.
Men are particularly attracted to educated women with whom they can also discuss political issues from time to time.
Have your own opinion and do not hesitate to represent it.
4. You talk too much
Women who talk a lot and gossip without a break are an absolute no-go for men. Men get annoyed quickly and will isolate themselves more from you over time.
Try to deal with 60% of your daily conversation needs with friends and work colleagues.
Of course, he would also like to know how your day was or hear your opinion ... But try to get to the point in conversation with him.
Especially on the first date, you shouldn't overwhelm him with your entire life story. Ask him about his interests, let him talk about his life.
In this way you ensure a relaxed conversation in which the two of you get to know each other better.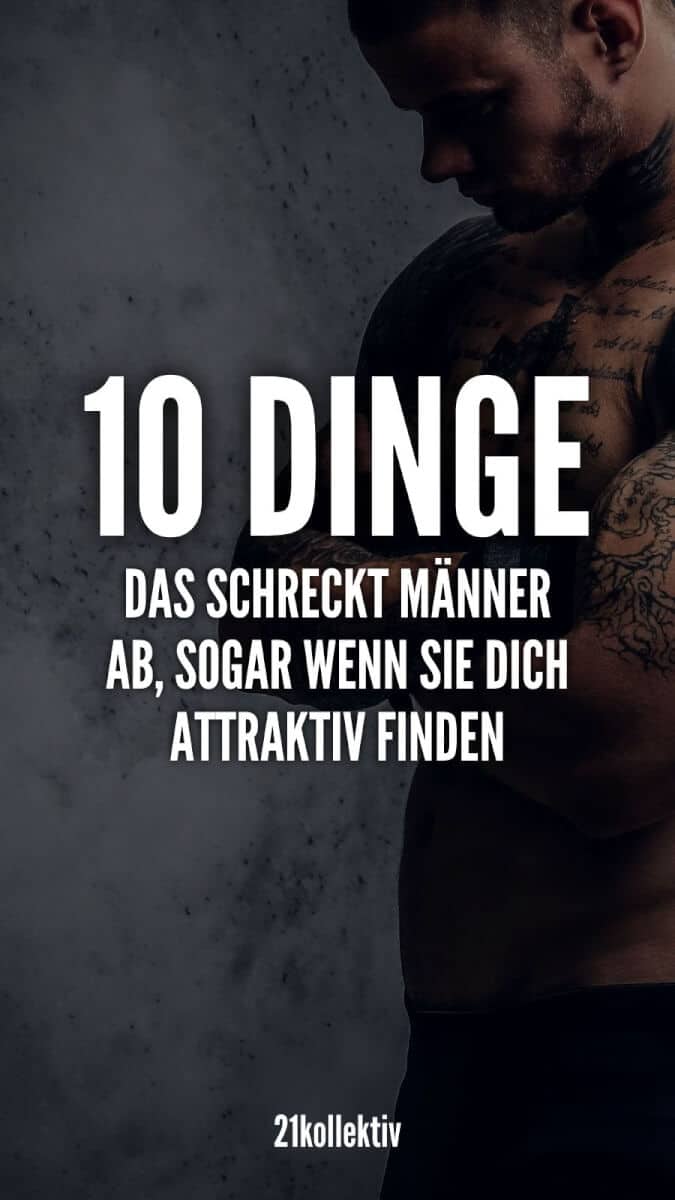 5. Androgyny
Are you more of a "buddy" woman and have more male friends than female?
Maybe it's exactly the point that really bothers him and why he doesn't get in touch with you anymore.
He just wants to be the man in a relationship and is therefore looking for a woman who brings feminine energy into a relationship.
It sounds harsh, but most "good" men aren't looking for new buddies, they are looking for the love of their life. Try to work on your femininity!
6. You are a party mouse
"I don't understand this point, we finally met at a party ..."
Men like women for whom they are the focus and not partying with girlfriends.
If you want to show him that you're interested in a serious relationship, now is probably the right time to cut your partying!
7. You cling
Unfortunately, women too often tend to rush things.
Just because he's nice to you on the first date and tries hard doesn't mean you have to take the poor guy's breath away.
Men need their freedom and want to keep hobbies that they had before the relationship.
If they have to give up everything for you now or if you hang on to him about everything, he will get annoyed with you extremely quickly and lose interest.
Find your own space too ... That will be good for your relationship.
8. You are unnatural
If you have to put on make-up for 2 hours in the morning before you show yourself to someone, it scares most guys off.
Sure, ... You should make yourself pretty (for him too), but he wants to experience you as you are and not a fake version of you.
This does not only apply to your optics. Your behavior should also always be natural and authentic.
Therefore the following applies: If something bothers you and you are angry, so be it!
Men recognize whether your smile is sincere or fake.
9. You complain all the time
If you constantly have something to complain about in his behavior, you will not be able to benefit from your crush for long.
Men like positive women who enjoy life and can motivate themselves anew every day.
It is not always easy for men either, and they look for support in life that they can rely on. Be the sunshine in his life by focusing on the positive things and not highlighting the negative all the time.
10. You are addicted to Instagram and Co.
Do you have to take photos all the time? Just a quick selfie ...
Men are also on social media and use various platforms to present themselves, but many women are downright addicted to Instagram and Co.
If you can't last an hour without looking at your phone and checking your follower number, then you have to change that! You really don't keep a man like that (and it makes you unhappy!).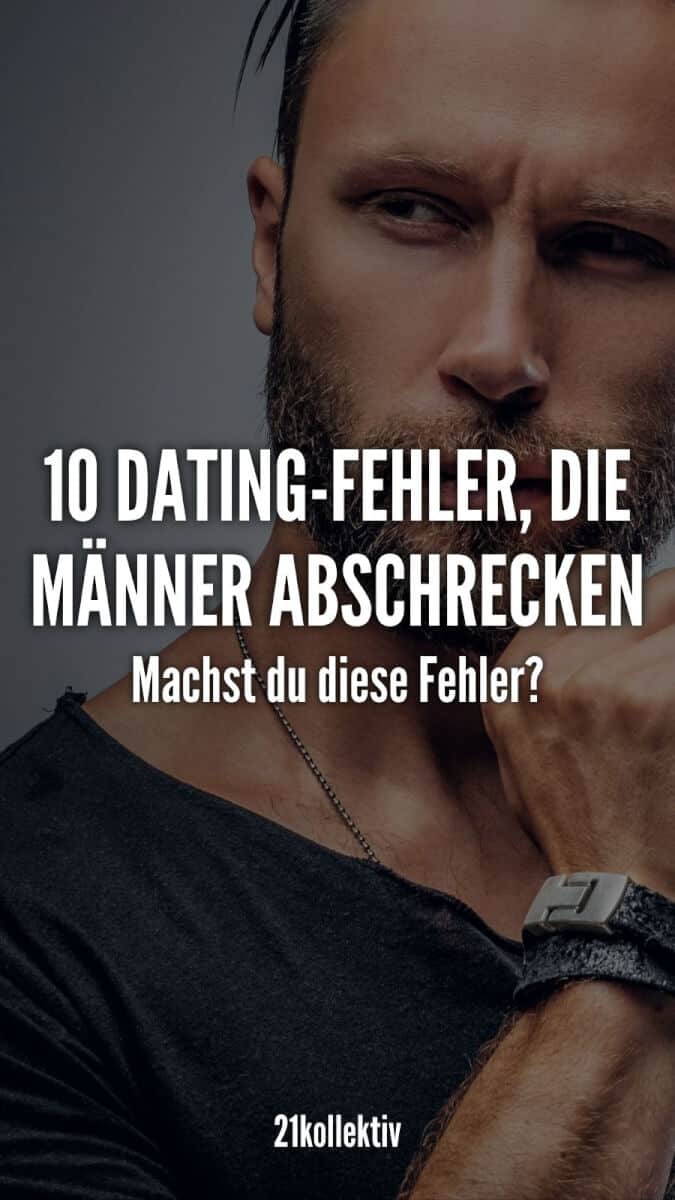 Conclusion
Be honest with yourself and see how many of these traits you may have and try to change them.
We should always try to let go of negative traits that make us unhappy and to establish positive habits in our life for them.
Then you not only live a more perfect life, but also attract your dream man like a magnet.
Do you want to understand men and have happier relationships?
Then click on the blue button now to get to know the secret factor that makes men fall in love and only have you on their mind!