Do you think love can happen twice?
Proverbs: wisdom for all situations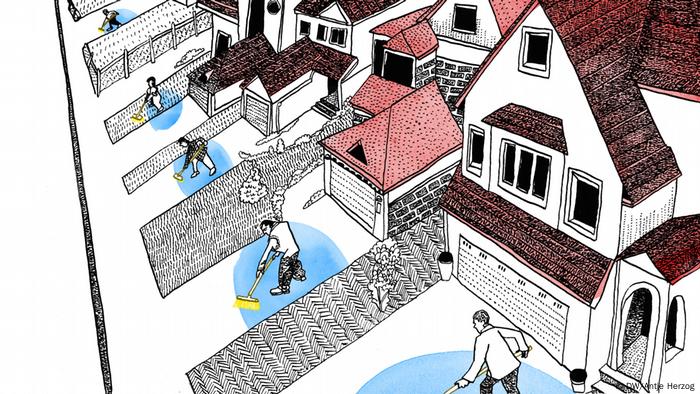 When proverbs become pictures
Everyone should sweep their own door
This saying is the little brother of "If you sit in a glass house, you shouldn't throw stones". That means: Before you criticize others, make sure that you have not made a mistake somewhere. If you are sure, or in a figurative sense: If you have cleaned everything up yourself, then you can go to the neighbor and complain about the dirt in front of his house.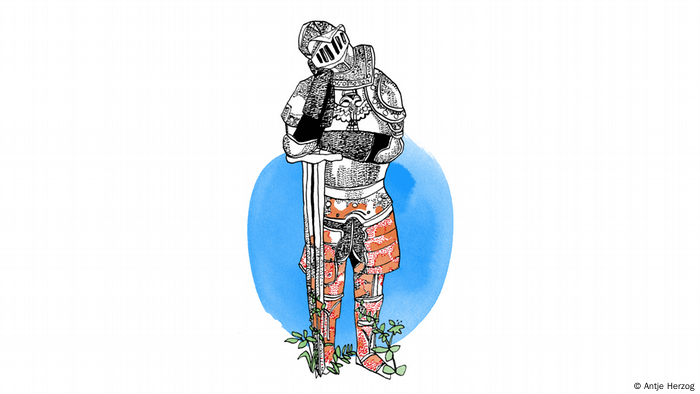 When proverbs become pictures
If you rest, you rust
It is not mentioned in a document whether the old knights also started rusting when they did not move enough. In German usage, the proverb appeared around 1830 - at the beginning of industrialization. And nowadays the saying is clearly an invitation to move physically and mentally. Because this is - scientifically proven - life-extending.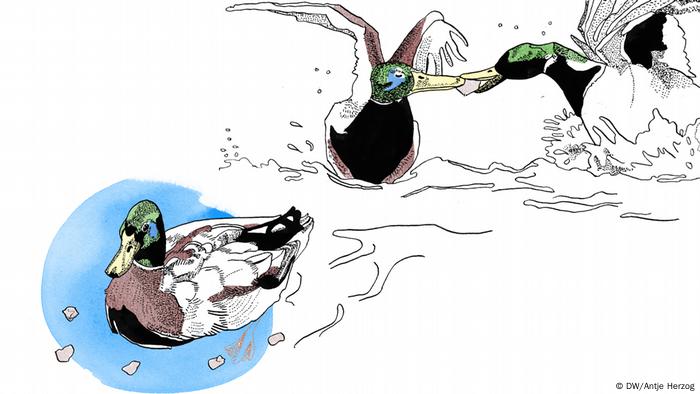 When proverbs become pictures
When two people argue, the third is happy
This is how it works: If you quarrel with someone about something, you quickly lose sight of your surroundings. Like the wolf and the dog, who fight for a piece of meat until they both fall over from exhaustion. An eagle has observed the whole thing, uses the welcome opportunity to grab the chunk of meat and is thus the laughing third party.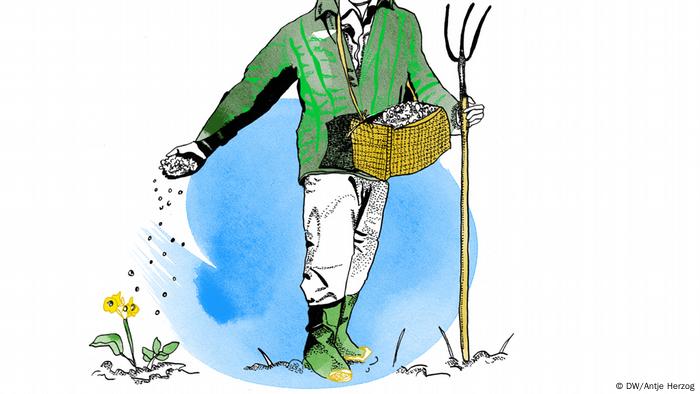 When proverbs become pictures
If you want to harvest, you have to sow
If you want to be successful, you have to do something for it. As a rule, success does not come by itself. It only happens when the conditions for it have been created. Of course you can "harvest" tomatoes in the supermarket. But isn't it much more successful when you've grown them yourself - from seed to fruit? They definitely taste better than anything bought.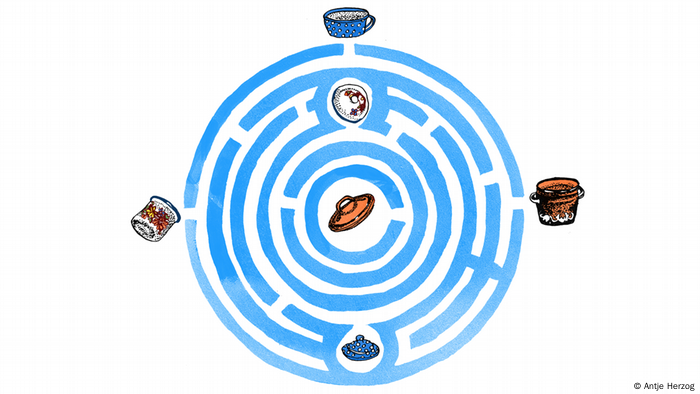 When proverbs become pictures
Every Jack has his Jill
This wisdom is a source of hope for every single who is looking for a partner. Because somewhere she is safely hiding, the great love - you just have to search long enough and sometimes you are wrong. That doesn't necessarily sound motivating for seekers. But it happens again and again: All of a sudden there is a person who fits one hundred percent - without anything slipping or rattling.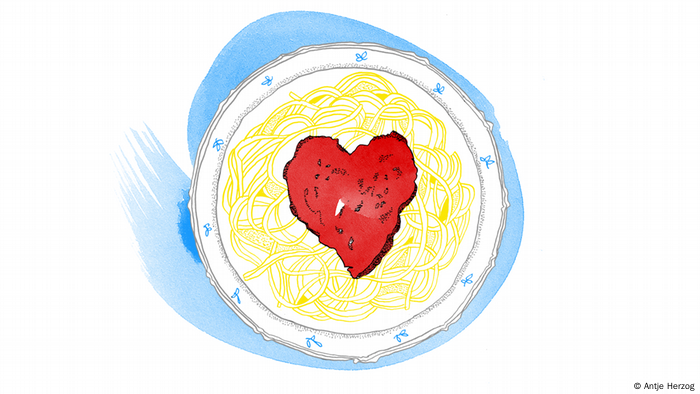 When proverbs become pictures
The way to a man's heart goes through his stomach
Actually, love is an affair of the heart. And a matter of gut feeling - that's the right one! Not so with this saying. It's all about: the better the food tastes, the greater the love. It doesn't sound particularly romantic, but: Mental and physical desires are closely interlinked. And this is how it looks - in short - also with pleasure.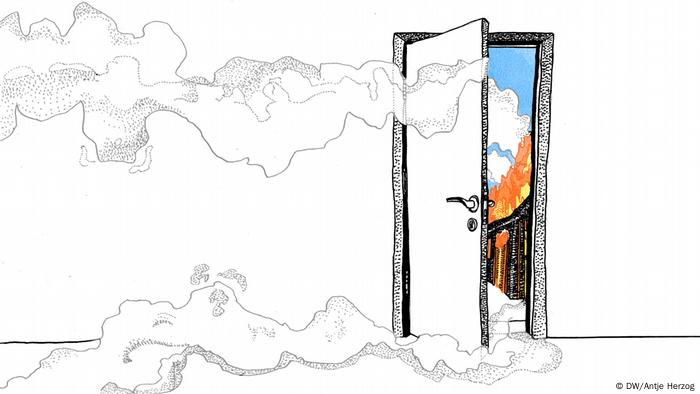 When proverbs become pictures
Where there is smoke, there is fire
When certain allegations are made about a person, some of them may well be true. If a car's engine sounds strange, then something is definitely broken. Where else should the "smoke" come from if there isn't a little "fire" burning somewhere? So be careful - with anything that strikes you as strange.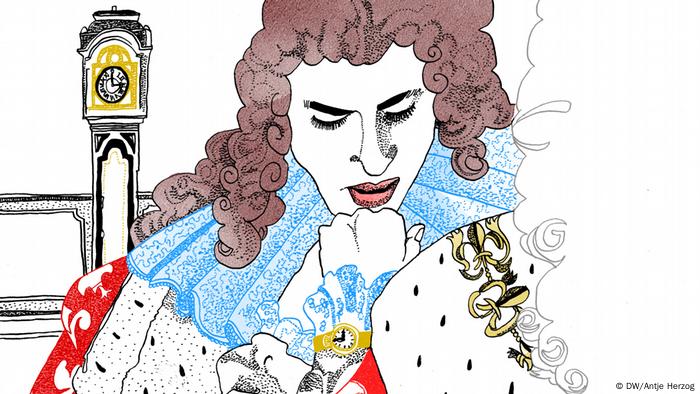 When proverbs become pictures
Punctuality is the courtesy of kings
There is hardly a more "German" proverb! It could be engraved on a cuckoo clock, so to speak. But actually it comes from France. King Louis XVIII coined the phrase. Punctuality is a sign of appreciation that a king would do well. The saying got to Germany. Et voilà - here, too, it became the creed of fine society. But today everyone values ​​it.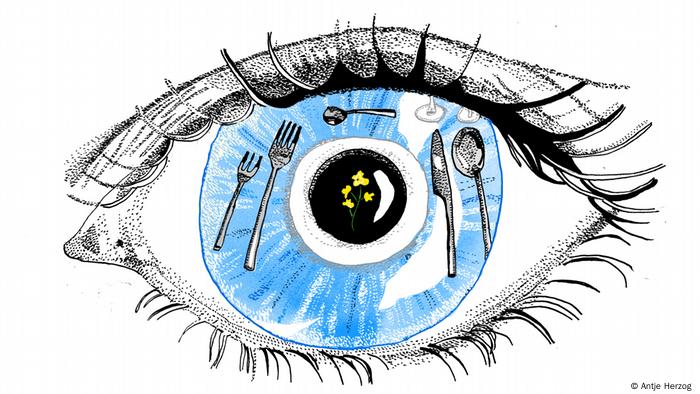 When proverbs become pictures
The eye eats too
Every Instagrammer knows: well-snapped food gets a lot of likes. Restaurant operators sell their food better when it is presented nicely. Scientists have found that adding more food coloring increases the perception of sweetness by up to ten percent. The question is how it tastes in a "dark dining" (eating in absolute darkness) ...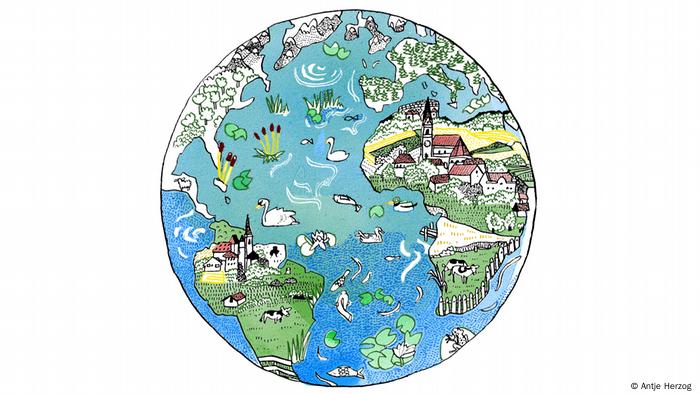 When proverbs become pictures
The world is a village
You're standing in the middle of - let's say: New York - looking at the city map and being nudged from behind. Your neighbor on the third floor. And the world becomes tiny. The proverb can also be used differently: somehow we humans are all the same. We laugh, cry, sleep, eat and basically all just want the same thing: a happy life.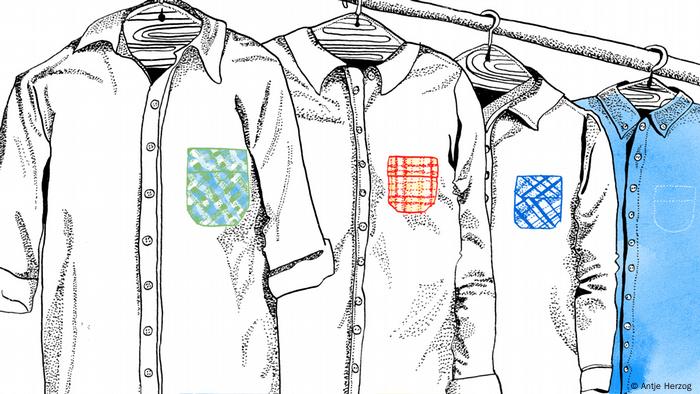 When proverbs become pictures
The last shirt has no pockets
The last shirt is usually the death shirt. And that has no pockets to put anything in. Because when one is dead, earthly wealth is no longer of any use: in the hereafter everyone is equal. The Bible says it this way: "You shall not gather treasures on earth, where they are eaten by moths and rust, and where thieves break in and steal them. Gather treasures in heaven - for there is your heart."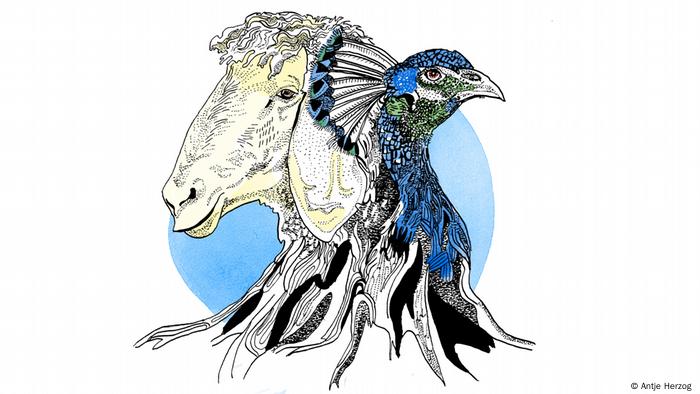 When proverbs become pictures
Stupidity and pride grow on one piece of wood
Two negative properties on the same medium. The saying goes that proud, vain, or haughty people are not necessarily smart. Pride is one of the deadly sins - this is not for educated people. It is more likely to be attributed to the dumber ones. And indeed: If you see super kicker Cristiano Ronaldo strutting around on the pitch, it quickly looks a bit silly.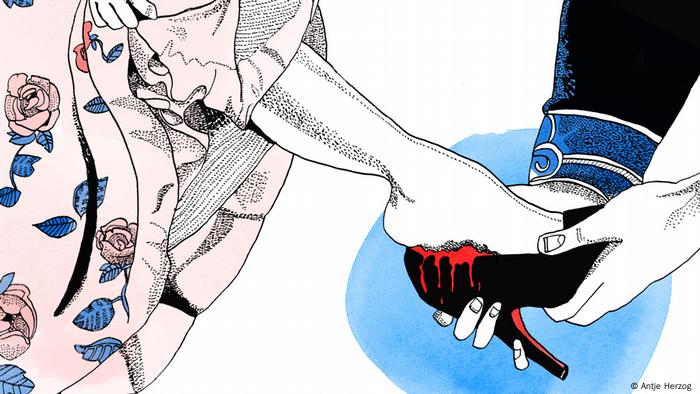 When proverbs become pictures
Who wants to be beautiful must suffer
The origin of this proverb is difficult to determine, even for experts. But the meaning is clear: if you want to be slim, you have to torment yourself with diet and exercise. Get a great tattoo on the back - it really hurts. Cosmetic surgery can plunge you into financial ruin. Loubutin high heels look great, but you can forget your feet after an evening ...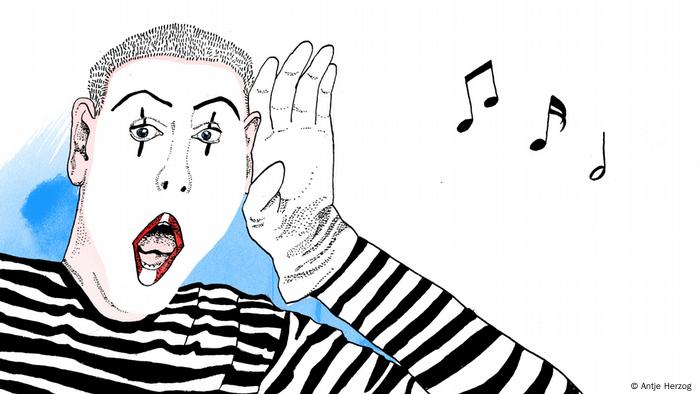 When proverbs become pictures
The sound makes the music
No matter what you have to say to whom: Always communicate it to your counterpart with the right amount of respect. Don't tell your partner's new perfume that it stinks. That just doesn't sound good. Just say it's a little too intense for your taste. Your partner will understand the signal, stop using the perfume and will not lose face either.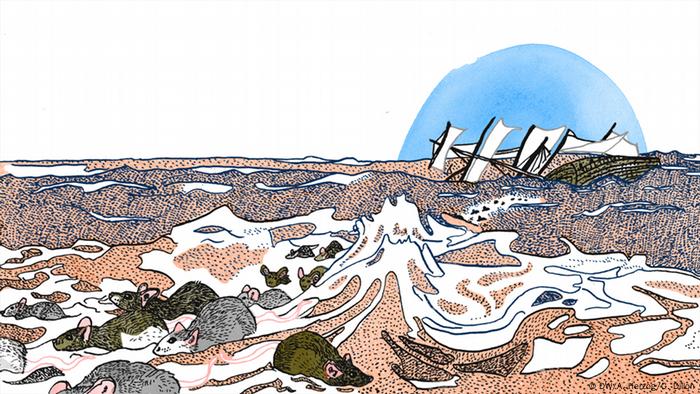 When proverbs become pictures
The rats are leaving the sinking ship
In the age of explorers, it wasn't just people on board the big ships. Countless rats inhabited the hull. If there was imminent danger (e.g. a leak or a fire), the rats came up on deck. This was a reliable warning sign for seafarers. Today the proverb describes cowardice and selfishness. According to the motto: After me the flood.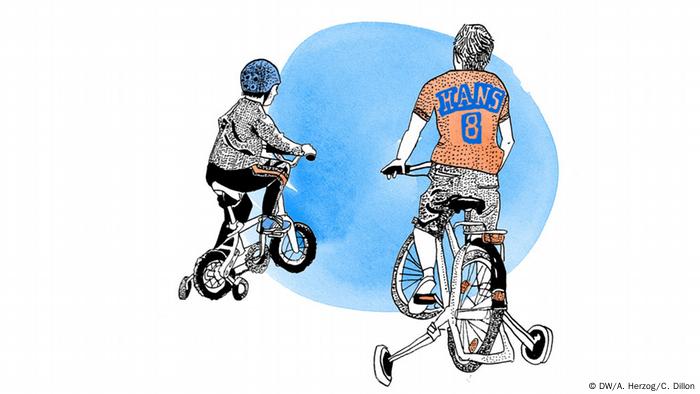 When proverbs become pictures
You can not teach old dogs new tricks
The message is clear: what you don't learn as a child, you learn even less as an adult. The old adage may still apply to cycling. But otherwise it no longer fits in with our fast-moving times. Because nowadays even adults have to learn new things every day. For example, how to use a smartphone, send WhatsApp messages or post a Snapchat video.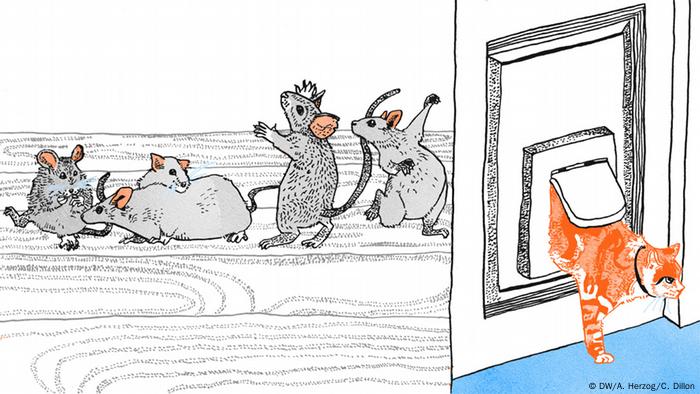 When proverbs become pictures
When the cat is out of the house, the mice dance on the table
Proverbs often teach children. Not this one. If the teacher, parent or other authority figure is no longer in sight, the children play jokes. Of course, this behavior does not only apply to children! The saying is so universal that it exists in numerous languages ​​- for example in English: "When the cat's away, the mice shall play."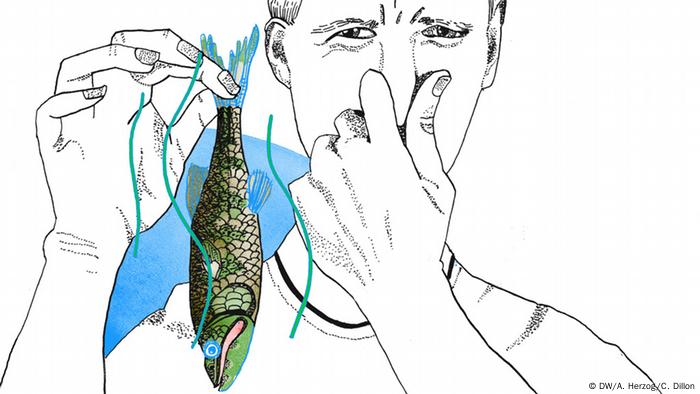 When proverbs become pictures
The fish rots from the head
When a fish dies, its head is the first to rot - and the first to smell. The saying is often used in connection with companies or parties: if the boss doesn't do a good job, the rest isn't better either. The quote became famous through Federal Chancellor Gerhard Schröder (SPD). He said these words in 2000 about the CDU Prime Minister Roland Koch and his financial affair.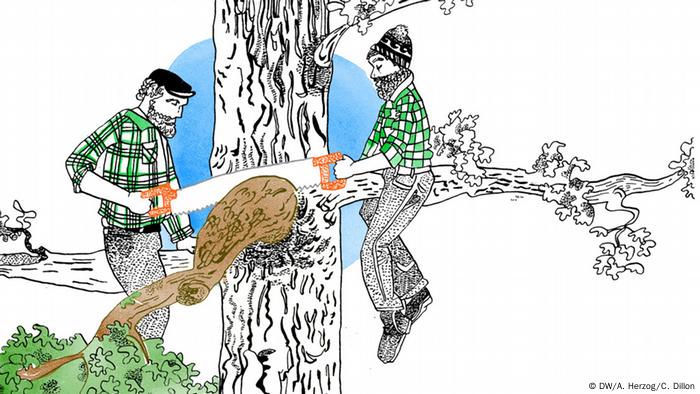 When proverbs become pictures
You don't saw off the branch you are sitting on
That's how we humans are: we shoot ourselves in the knee, we bite the hand that feeds us, we burn our own harvest - we just manage to cause ourselves suffering again and again. It is the same with the branch we are sitting on. He should stick with it as much as possible - otherwise we will fall into the depths. This saying should bring us to our senses.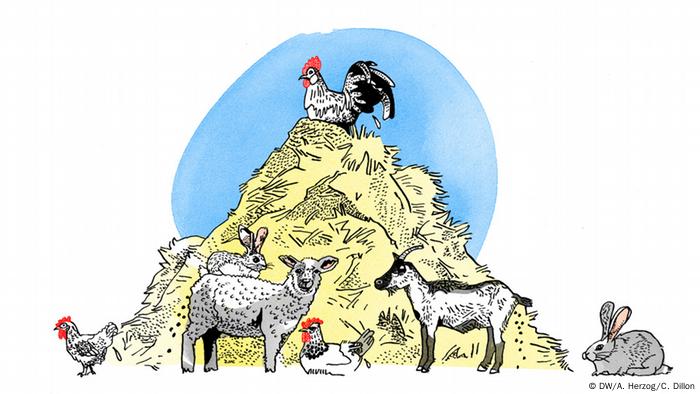 When proverbs become pictures
Small cattle also make crap
If you see a rabbit hare here and there, it doesn't matter. But if a hundred rabbits do their business in the same place, then ... well. Basically, the saying goes: You drive an old diesel and you think that a little bit of CO2 is not that bad. However, many think so. And that's why our air is as dirty as it is.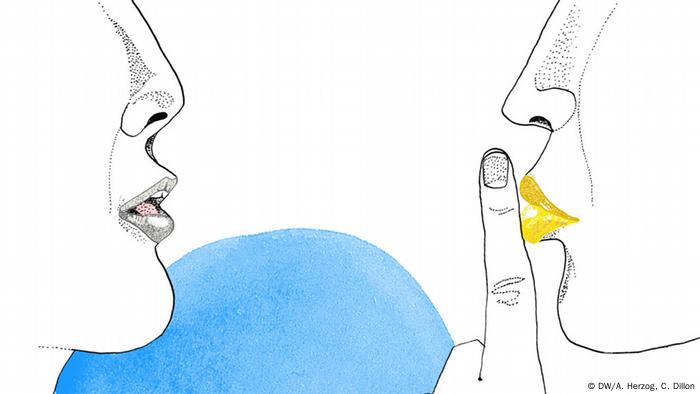 When proverbs become pictures
Speech is silver, silence is gold
References to the origin of this wisdom can be found in the Bible, the Talmud and the Koran. There it says in sura 31: "Lower your voice, for verily, the most repulsive of the voices is the voice of the donkey." If you chatter carelessly, you can say something inappropriate. So silence can be worth twice as much as talking. Today one would say: "Just shut up".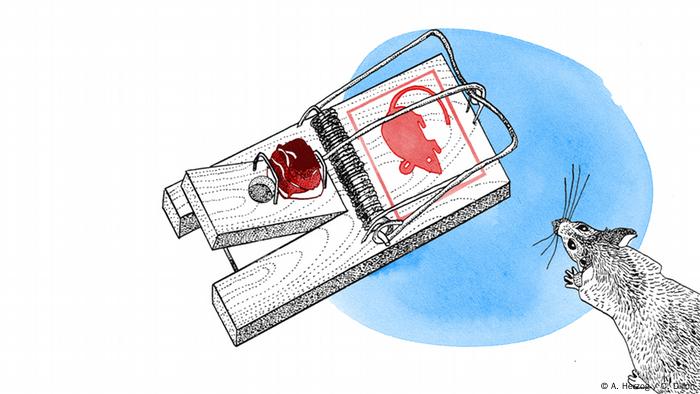 When proverbs become pictures
Good bait catches mice
With the right offer, you can win everyone for something. But beware! It could be a trap. A week in a luxury hotel for a bargain price? This "unbeatable price offer" is usually a bait behind which horrific additional costs are hidden. But it doesn't always have to be a trap. This proverb is also about an incentive to get more involved - for example at work.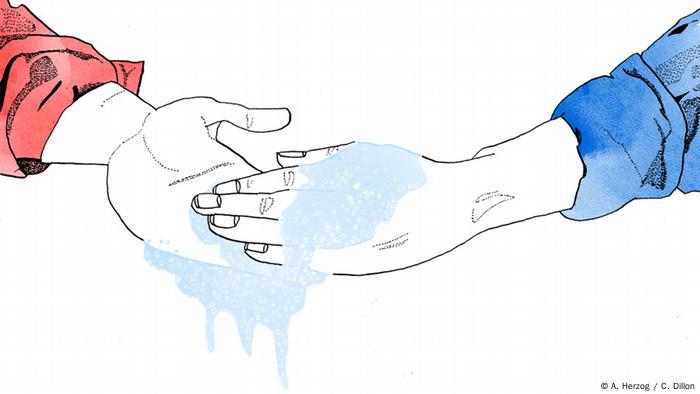 When proverbs become pictures
One hand washes the other
Is it still assistance or is it already bribery? This proverb moves in this gray area and is often used behind the scenes. "I am happy to help, but I expect something in return," a rich financier could say to a corrupt politician. In other words, it simply promises mutual benefit. Goethe put it this way: "As you me, so I you".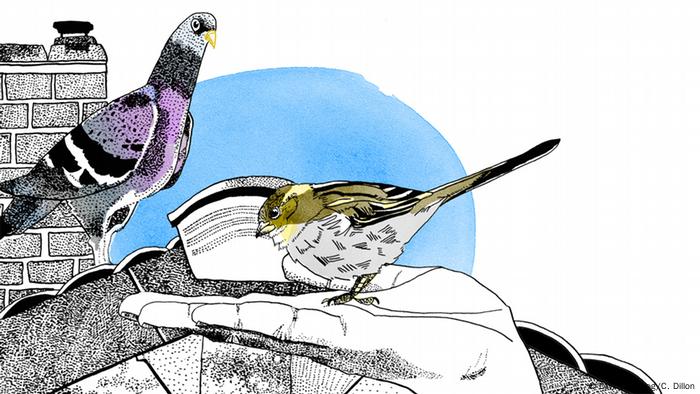 When proverbs become pictures
Better to have a sparrow in hand than a pigeon on the roof
For millennia, people have fed on pigeons. If necessary, a sparrow would do it too. According to the motto "Better than nothing", this proverb reminds us that you should always be satisfied with what is certain - before you end up with nothing. The proverb is said to come from Latin. It said: "One bird caught is better than 1000 in the grass."
When proverbs become pictures
weed does not pass
In the Middle Ages, any herb that grew anywhere was used for something - it was found everywhere and kept coming back from the earth. Nevertheless, "weeds" tend to have a negative connotation - after all, it bothers well-tended flower beds. The result: the bad outlasts everything. Basically, however, the sentence stands for anyone who feels strong: Nothing can blow me away so quickly.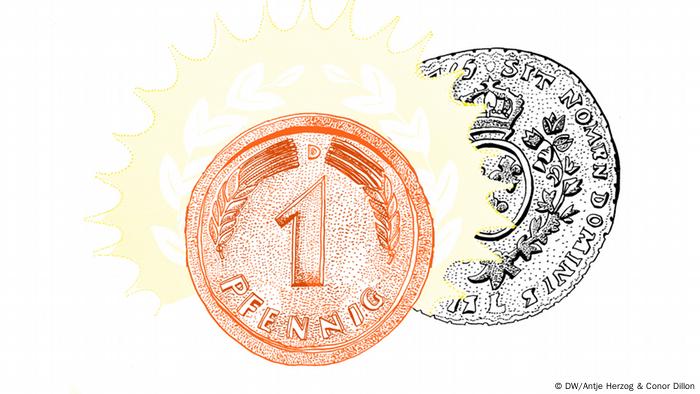 When proverbs become pictures
Anyone who does not honor the penny is not worth the thaler
Today you can also say: If you don't honor the cent, you are not worth the euro - according to the motto: If you really want to get rich, then don't disdain the change! Even Martin Luther recognized this as early as the 16th century. He is said to have written the slogan "Whoever disregards the penny will not be master of any gulden" in chalk on the wall behind his stove.
When proverbs become pictures
Beggars can not be choosers
Would you also eat flies if there was no other way? If you believe this proverb, at least it applies to the devil. But differently than you think: His Hebrew name "Beelzebub" means something like "Lord of the Flies". So that means that the devil would eat up his own subjects if necessary.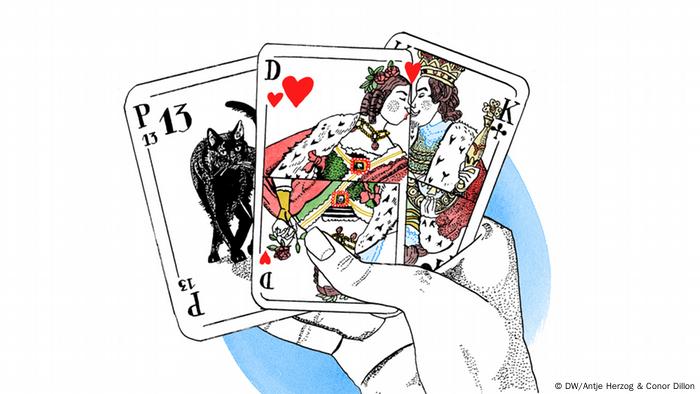 When proverbs become pictures
Bad luck in the game, luck in love
Basically, it can't work, only comfort: I don't win the lottery because I'm happily in love. Then it's good. The other way round is not so good: If I gamble away our own home, then my husband will not shower me with flowers. Perhaps this "wisdom" is derived from the Spanish proverb: "If you are looking for luck in the game, you will be unlucky at home".
When proverbs become pictures
A good conscience is a gentle pillow
Surely this is one of the most charming German proverbs. Do no harm and you will sleep well - that's all it says. Wise words, but - wasn't the tax return long due? Why is the call to Aunt Ursel still unfinished? Who has a clear conscience all round? The saying doesn't always help with insomnia!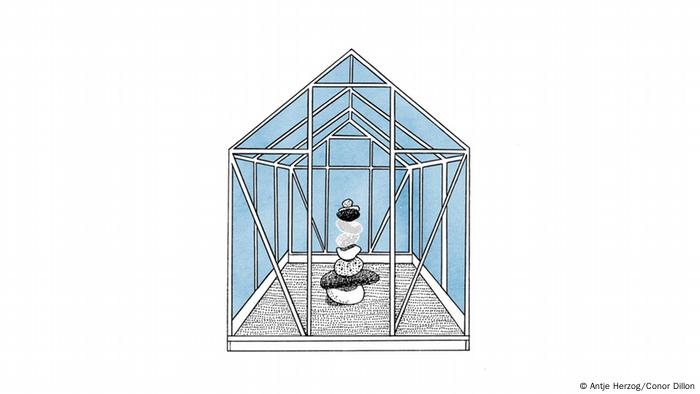 When proverbs become pictures
Whoever sits in a glass house shouldn't throw stones
This saying comes from Germany, as it came about, but has not been proven. But the picture is clear. In the Bible it says in a similar sense: "Who of you is without sin, throw the first stone", and also: "You see the splinter in your brother's eye and not the beam in your own." No one is without sin, this saying implies, we all live in glass houses.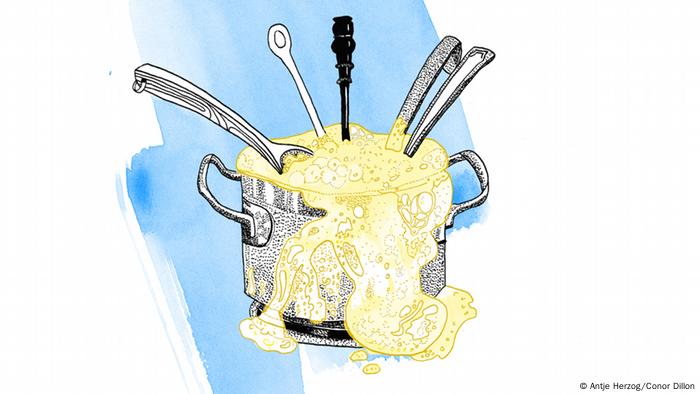 When proverbs become pictures
Too many cooks spoil the broth
Cooking together can be fun. But only one person should do the seasoning. Otherwise the food will not taste good. The origin of this saying is not exactly known, but its message is: If too many (specialist) people are working on one thing at the same time, they often hinder each other. Clearly structured hierarchies are not necessarily common in German workplaces ...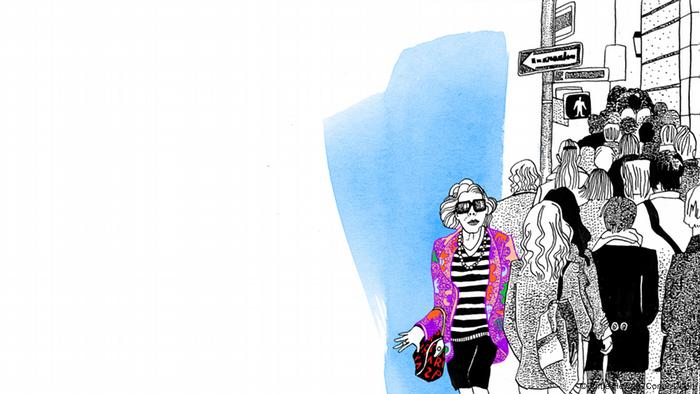 When proverbs become pictures
Clothes make the man
This saying was adopted almost unchanged from the Latin "Vestis virum reddit", "Clothes make the man". The proverb also provided the title for a novella by Gottfried Keller, which is about an apprentice tailor who is thought to be a count because of his appearance. Mark Twain put it in a nutshell: "Naked people don't have much influence in society."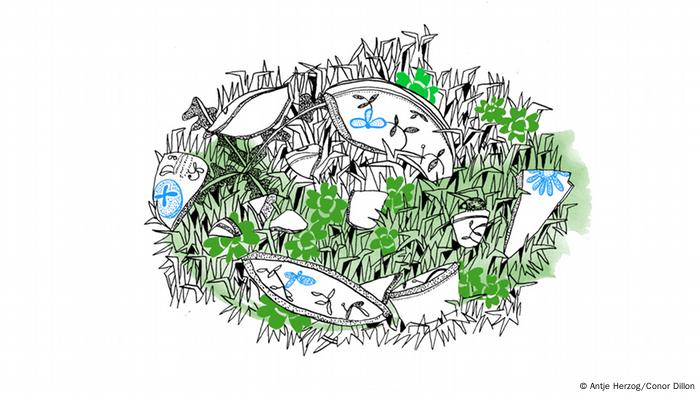 When proverbs become pictures
Shards bring luck
Many are familiar with the Jewish wedding custom, in which the groom breaks a glass to symbolically commemorate the destruction of the temple in Jerusalem. In Germany, porcelain plates and cups are smashed on the evening before the wedding, broken glass brings luck - and creates work, because the future couple usually has to clean up themselves.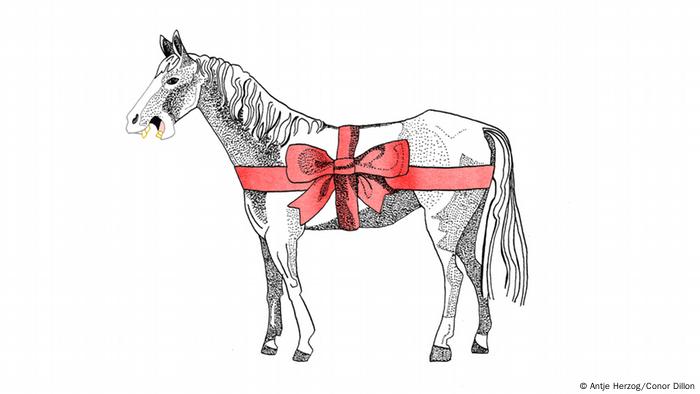 When proverbs become pictures
You don't look a given horse in the mouth
It used to be very popular to give away horses. It was considered extremely impolite to play dentist in the presence of the original owner to check the age and condition of the horse (and thus its value). A modern twist on this saying could be: "Don't Google the price of a gift in the presence of the well-wisher."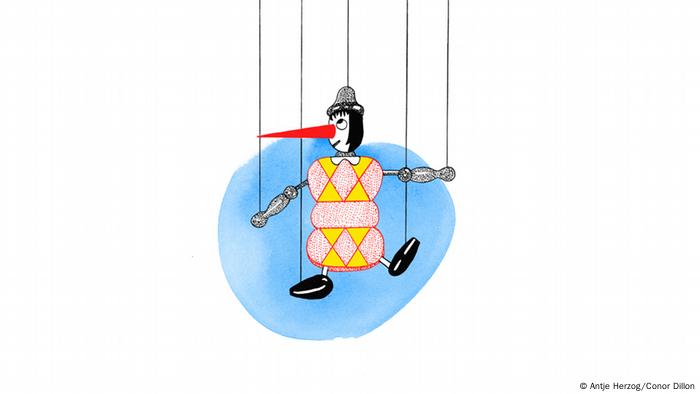 When proverbs become pictures
Lies have short legs
Is this popular saying that little people lie more often? Of course not. Rather, it should mean that you won't get very far with lies. Just like one says: "If you lie once, you won't believe him, even if he then speaks the truth." And an African variant of the proverb knows: "With a lie you can go out to eat once, but not a second time."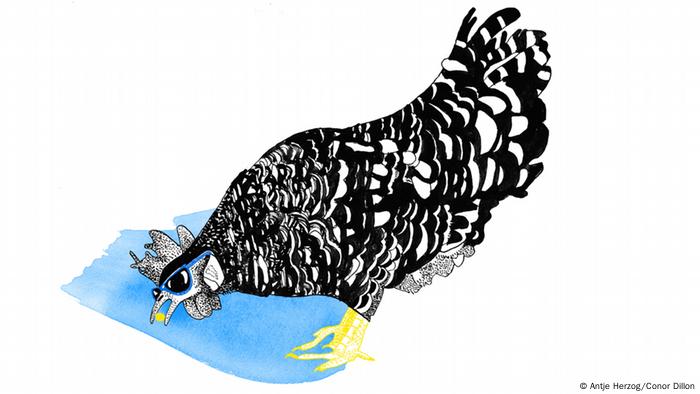 When proverbs become pictures
Even a blind chicken can find a grain
No, that's not praise. Even the most incapable of doing something succeeds every now and then, that's what this saying goes. Just as a blind hen can accidentally find something, some are just lucky here or there. In such a case, it has nothing to do with ability. But you can also brush this proverb against the grain: With the right attitude, you can achieve so many things!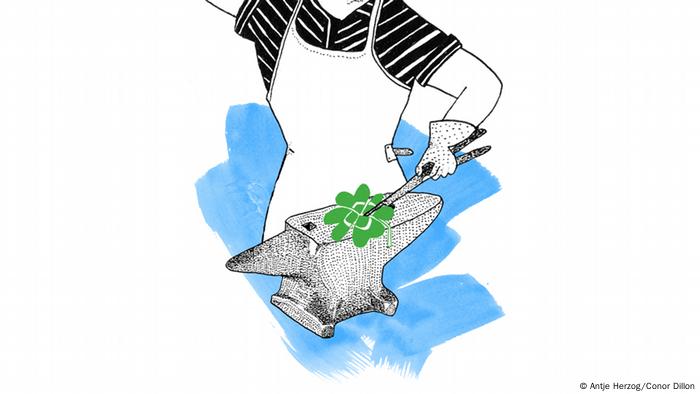 When proverbs become pictures
You make your own luck
This saying seems a bit too optimistic for the often rather critical Germans. No wonder, it does not originally come from Germanic. It is first used around 300 BC. Attributed to the Roman consul Appius Claudius Caecus. And as a good German you ask yourself: If everyone is responsible for their own happiness, does that also apply to unhappiness?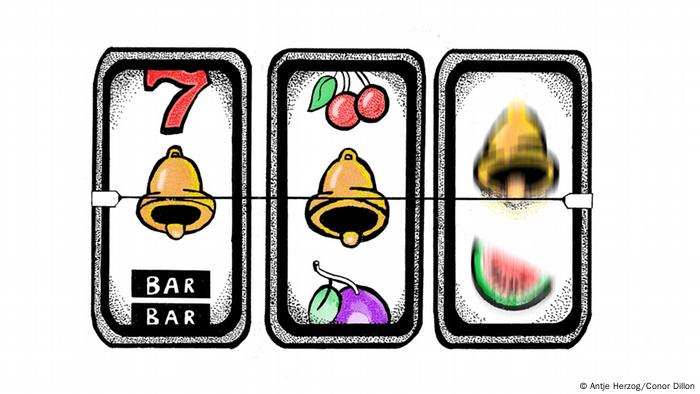 When proverbs become pictures
All good things come in threes
In life and at the gaming machine, "all good things always come in threes". Happiness may have left you for years before, according to this saying, it returns three times in a row. Charles Frey, who invented slot machines, took the phrase literally. Three freedom bells next to each other still mean the main prize with his devices.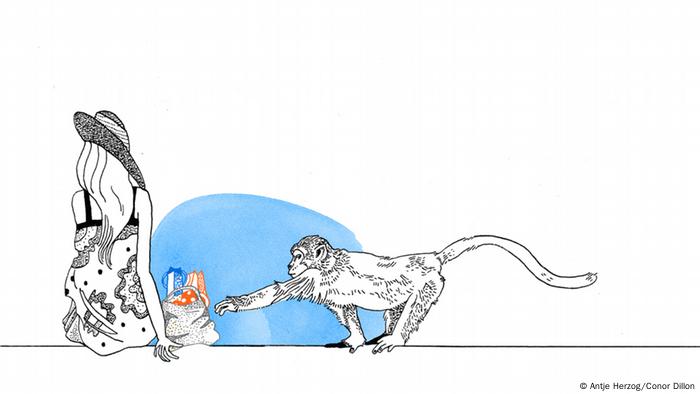 When proverbs become pictures
Opportunity makes thieves
Give a macaque monkey a chance and it will empty your backpack.Without them, however, he would go about his business in peace. The German proverb "opportunity makes thieves" aptly describes this temptation. Is the saying outdated? So we would never illegally stream films or download music ...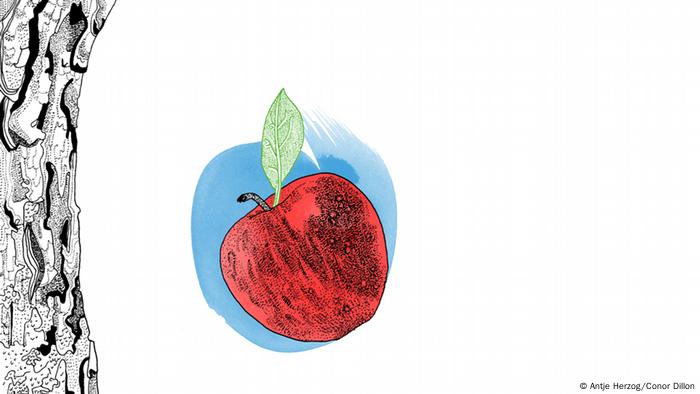 When proverbs become pictures
The apple doesn't fall far from the tree
It is said that the origin of the proverb has to do with twins born on the new moon: if one of them was killed in a family quarrel, the survivor - the "Abfell" - got everything he needed for a year. And even more. At the end of the year, however, he had to kill himself: The Abfell (twin) falls (died) not far from the tribe (family).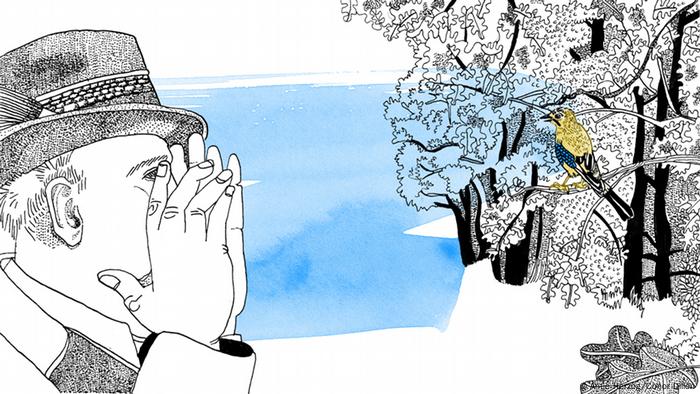 When proverbs become pictures
As one calls into the forest, it echoes out
There is a biblical quote for this German proverb with a similar message: "What a person sows, he will reap." In English, it is more uncomplicated: "What goes around comes around." This proverb is about cause and effect, about the echo and not the boomerang. In the picture, our hiker elicits a warning call from a jay.
When proverbs become pictures
The early bird catches the worm
This saying is not only passed down in German - it was also familiar to the ancient Romans. The scholar Erasmus of Rotterdam modified the Latin version: "Aurora musis amica", "The dawn is the friend of creativity". The English "The early bird catches the worm" is also used more and more frequently in German conversations: "The early bird catches the worm".
Author: Antje Herzog / Conor Dillon / Silke Wünsch