Inflamed pimple?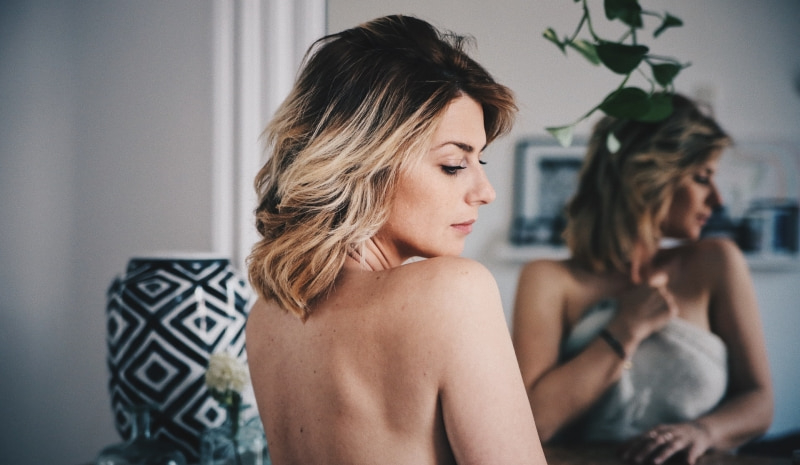 Effective home remedies and tips for young and old
They are unpredictable and usually come when you just can't use them: unsightly, red pimples. Deep pimples are particularly annoying and painful. If you don't keep your fingers off, the inflammation can get even worse. We summarize here which home remedies are particularly effective and what can effectively relieve inflamed pimples.
Inflamed pimple: just don't touch it
Compared to normal blackheads, inflamed pimples usually sit relatively deep under the skin. The skin is often only slightly red and the pimple is not immediately recognizable. What you can clearly feel, however, is a painful, throbbing inflammation. This is often due to ingrown hairs or a blockage in the pore due to sweat, sebum or make-up as well as bacterial contamination. Stress, wrong care products or an unbalanced diet can also be the reason. Deep-seated pimples can be made worse if you don't keep your fingers off them. By pressing on the pimple, the bacteria spread even more and the pimple then really comes to the fore. So even if it's difficult, the motto is: Don't touch it!
Bye, inflamed pimple! These 4 home remedies can help:
Pimples and blemishes are not only affected by adolescents, but also by adults. Countless myths circulate in people's minds about getting rid of pimples, which often lead to confusion and sometimes even worsen the process. We explain which home remedies can really help with inflamed pimples.
Steam baths with additional: Steam baths can be used to specifically support the healing process. This opens the pores and allows the sebum to loosen. It also makes the skin nice and supple and removes residues such as make-up and dirt. Natural additives such as chamomile, sage, mint or lemon balm can soothe the skin.
Targeted support with chamomile: Chamomile is a real miracle weapon against inflammatory areas and can also be applied selectively to the inflamed pimple. The real chamomile is contained e.g. in Kamillan Pharma Wernigerode. Mixed with warm water, Kamillan can be dabbed on the inflamed area several times a day, preferably with a cotton swab. The real chamomile promotes wound healing and has an antibacterial effect. The additionally contained piquant also has a wound-contracting and irritation-reducing effect.
Aloe vera gel: The aloe vera plant not only looks beautiful, it also contains full plant power. The gel stuck in the leaves is anti-inflammatory and can help reduce redness. By applying the gel directly to the inflamed pimple, the healing process can be accelerated somewhat.
Honey: is known for its anti-inflammatory and antibacterial effects. Therefore, it is not only a delicious spread, but can also be used against pimples. It is sticky, but it can be used to disinfect the area and promote wound healing.
Danger: Toothpaste, on the other hand, should not be applied to the pimple. Ingredients such as menthol or fluoride are more likely to irritate the skin and can even worsen the inflammation.
This can prevent inflamed pimples
To prevent inflamed pimples in the first place, the skin should be cleaned well, depending on the skin type. PH-neutral washing gels or lotions are best. Regular facial peeling can also prevent blemishes and remove dead skin cells. And finally, once again, of course: If a pimple is looming, don't touch it. This way you can avoid an unsightly and painful area.