What is industrial training
Industrial training
Courses for apprentices complement and optimize in-company training
The BBS offers supplementary courses for trainees in the industrial sector. The trainees are prepared here to achieve the goals of the final examination and to acquire further knowledge.
Our offer includes a wide, constantly expanding and updated range of courses for trainees whose training company for various reasons does not reflect the full range of skills and knowledge of the training occupation. In addition, we offer courses for apprentices that provide advanced knowledge for starting a career. Through the recognition of training content, further training qualifications can be achieved here quickly.
Furthermore, we are happy to create special, "company-specific" offers tailored to the company's needs in coordination with training companies.
Are you looking for ...
Inexpensive support for training in your company?
Better future security of your company through optimally trained young people?
increased competitiveness through employees with the latest technical standards?
new concepts for training without gaps?
We offer ...
A local offer of training support in all industrial and technical professions
Courses tailored to industrial needs
On request, also individual company and industry-specific training
optimal preparation for the skilled worker examination
Contact person
Jörg Olthues Vocational Training Center Westmünsterland (BBS) Head of inter-company training E-Mail: Phone: 02561 699-100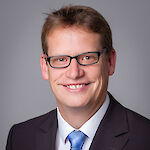 Irmgard Bölling Vocational Training Center Westmünsterland (BBS) Processing of inter-company training E-Mail: Telephone: 02561 699-101
Heike Gesing Vocational Training Center Westmünsterland (BBS) Processing of inter-company training E-Mail: Phone: 02561 699-102