Why doesn't the US destroy North Korea?
Experts: North Korea destroys missile sites
According to experts, North Korea has started dismantling the Sohae missile launch facility on the country's west coast. The US-Korea Institute's news site "38 North", which specializes in North Korea, cited satellite images from July 20 and 22 as evidence of this.
In the past few years, North Korea had launched space rockets several times from Sohae base, claiming that they had launched satellites into space. The international community, on the other hand, assumed covert tests of long-range ballistic missiles that could carry nuclear weapons.
According to the experts, several relevant buildings in Sohae have been demolished. Since these facilities are believed to have been important in North Korea's missile program, author Joseph Bermudez Jr. rates them as "a significant measure to build confidence." Bermudez estimates the work began "sometime in the past two weeks".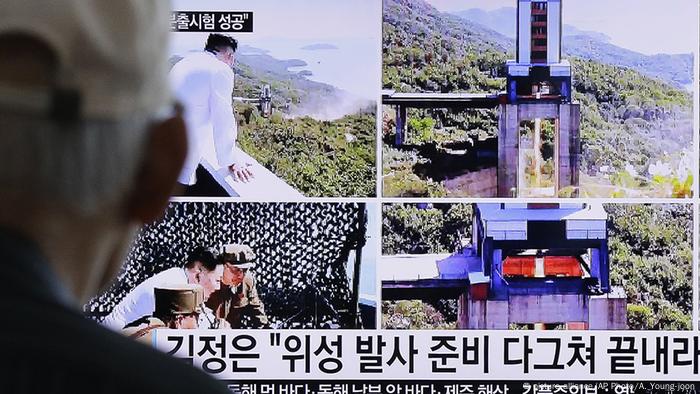 A man looks at reports on a launch vehicle drive test at Sohae Base in September 2016
North Korea's ruler Kim Jong Un had confirmed his readiness for "complete denuclearization" at his first meeting with US President Donald Trump on June 12th. However, it remained unclear how and by when the disarmament should take place. Trump said Kim had promised him "very soon" that he would destroy an important rocket engine test facility. In the meantime, it has been doubted that Kim is actually serious. Trump promised North Korea, among other things, "security guarantees".
The US President stressed on Monday that North Korea had not fired a rocket for nine months and had also not carried out any nuclear tests. "Japan is happy, all of Asia is happy," he wrote on Twitter. He is also "very happy".
ust / wa (dpa, rtr, 38north.org)