What are the advantages of Salesforce Visualforce
Visualforce
Do you need a Visualforce consultant and / or would you like us to present our offer to you in this environment?
Arrange a non-binding consultation on Visualforce
Please leave us your name and contact details. Then we will contact you.
Know-how »Salesforce» Visualforce
- September 5, 2017
Visualforce is a framework that enables programmers to develop functional user interfaces in Salesforce. The framework is based on a programming language that is structured similar to HTML.
Structure and application
Three basic technologies are used in Salesforce: Apex, Lightning, and Visualforce. While Apex is the strictly object-oriented programming language in Salesforce, both Lightning and Visualforce are two interface technologies. Visualforce is based on Apex for executing the business logic and is therefore a mixture of HTML, special tags, JavaScript and Apex. This enables developers to quickly develop functional interfaces in Salesforce using Visualforce. In addition, the developed interfaces can be used individually or embedded in the standard layout of Salesforce objects. In this way, z. B. to develop organization-specific apps or to tailor them to the individual starting position.
Further application scenarios are:
Overwriting the standard buttons, e.g. B. for accounts
Definition of individual tabs
Customize, expand or integrate the sidebar in the Salesforce console
Add menu items, actions, and mobile cards in Salesforce1
Advantages and disadvantages of Visualforce
The advantages of using it are easy to find. Changes in the program can be made and viewed directly in the Salesforce developer console. It is also possible to map almost every web component using Visualforce.
In our individual Salesforce administrator training, we offer you training in the administrative area that is specially tailored to your requirements and that builds on your previous knowledge.
Another benefit is that a page has access to global Salesforce variables, such as: B. currently logged in users. The code of the Visualforce controller or the integration of JavaScript can also be used. Visualforce enables development work to be accelerated, such as B. when rendering (automatic recognition of the data type) or creating HTML elements. Many HTML elements can be created using tags without having to intervene in a line of code.
Additional advantages
Easy implementation
Integration of metadata
Automatic splitting of large applications into small, manageable pages
The high development effort required to make surfaces mobile is seen as a disadvantage. In addition, the surfaces do not meet modern design standards and current user expectations. For this, however, Visualforce is a well-engineered program that has gotten rid of all teething problems and ensures reliable, stable applications.
Other disadvantages
Higher latency
Limited interactivity
OnePager: What is Salesforce Visualforce?
Salesforce Visualforce is a mix of HTML, tags, Apex and Javascript. But what exactly can you do with it?
OnePager: What is Salesforce Visualforce?
Introduction & Best Practices
Do you also want to use surface technology? Do you need help using Visualforce? Do you have questions about the advantages and the use of the technology for your specific application?
mindsquare is a technology consulting company that specializes in consulting and development in the SAP and Salesforce environment. Our consultants have been working intensively with Salesforce technologies for many years and have already implemented numerous projects in Salesforce with the help of Visualeforce. We are happy to advise you on all your questions about the design of your Salesforce system. Arrange a non-binding consultation and take the next step in your digital transformation.
Related know-how
With the Community Cloud, Salesforce offers a web-based platform for collaboration and communication between companies, customers, suppliers, partners and experts as well as the exchange of employees within a company.
Salesforce Support supports users who have technical problems with the Salesforce platform and its individual modules during operation to solve efficiently and quickly.
Salesforce's Service Cloud is an application that companies can use to optimize their customer service with the help of artificial intelligence.
Suitable offers on the topic
Do you want to introduce Salesforce as your new CRM system and optimize your sales processes? Benefit from our best practices. With our support, you will be able to implement it in the shortest possible time.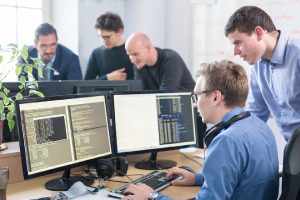 The introduction of a new IT system is always an exciting thing, something unique and something special even for large companies. You have probably already recognized yourself: A new launch is never easy.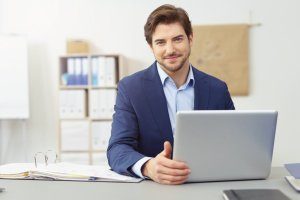 Are you also facing the challenge of converting your Salesforce system to Lightning Experience? Would you like to find out what to look out for and what steps have to be taken? This workshop [...]
More topics on Visualforce