Can SAP Lumira replace the SAP Business Object
With the SAP Analytics Cloud, I can connect my source systems directly and no longer need SAP BW.
The idea is obvious - is also very good - but unfortunately wrong.
SAP Analytics Cloud vs. SAP BW
Basically, with the SAP Analytics Cloud (similar to SAP BW) you can connect different data sources, replicate the data and create models for the purpose of harmonization, among other things. The SAP Analytics Cloud also serves as a front end with which you can display your data in the form of dashboards and distribute it via appealing reports.
So why another SAP BW?
Basically, you can already see from SAP's strategy that the SAP Analytics Cloud should not be a replacement for SAP BW. This is possible with SAP BW / 4HANA 2.0 BW completely in the public cloud (Project Blueberry) - and for this BW in the cloud, the SAP Analytics Cloud is the only front end. Lumira, WEBI or Analysis for Office continue to serve, but only for the OnPrem BW.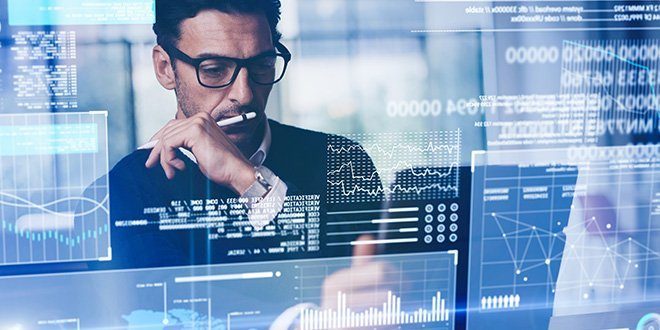 The limits of the SAC
The main reason why the SAC can often not replace BW is due to the limitations of the amount of data. In particular, when data is replicated in the cloud (import data connection), the data is limited:
Import Data Connection - Restriction in the data acquisition
Columns: 100
Lines: 800,000

with CSV and XLSX files there is no restriction on the lines but on the file size)

Dimensions:

Planning models: 1,000,000
Analytical models: if there are more than 1,000,000, the dimension becomes read-only

Dimensions with geo enrichment: 200,000
Dimensions with parent / child hierarchy: 150,000 (the limit of 1,000,000 applies for other attributes)
SAP Analytics Tools: On Premise vs. Cloud [E-Book]
Here you will find the information you need and some key questions to be able to check whether you want to run your analytics applications on-premise or in the cloud.
If your data volumes are within the stated limits - and you want to forego professional harmonization and historization, doing without SAP BW can be a possible, cost-effective alternative. In this case, please check which data sources and which data volumes you would also like to connect to the SAC in the future.
Further reasons why the SAC cannot replace a BW in every case:
The SAP BW often serves as a data source for several other - already established - front-end tools
The SAC only offers a small number of options for historizing and harmonizing data from different source systems
The SAP BW offers a far wider range of ETL functions than the SAC alone will ever offer
With the import connection in particular, your data is replicated in the cloud, which is not always desirable in every company
Potential workshop - SAP Analytics Cloud
Are your data 'all over the place'? Is there no clear structure? Changes and reports are time-consuming? Together with you, we will analyze how you can solve this problem with the SAP Analytics Cloud!
And yet we use the SAC
Reasons why using the SAC without a SAP BW can be useful:
You want to build your first dashboards and avoid the expense of a BW
You only have a manageable number of data records
Or do you just want to merge data from different sources for reporting purposes and process them graphically?
E-book: Basics of assigning rights in SAP BO
The assignment of rights is an important security factor for every company. Read this e-book so you don't make mistakes!
Conclusion
With the SAC, SAP delivers a very powerful analytics tool for the areas of BI, planning and predictive analytics. Even if data can be read and merged directly from the ERP and other data sources, the SAC will rarely replace a BW.
Thank you for reading my post. I am looking forward to read your comments.
I would be happy to discuss the advantages and disadvantages of the SAP Analytics Cloud with you and examine possible application scenarios in your company.
Swen Deobald
My name is Swen Deobald and I am an enthusiastic SAP Analytics consultant. As Compamind's head of department, my team and I support you in all matters relating to SAP Analytics, Business Warehouse, BusinessObjects and the SAP Analytics Cloud.