Who was your favorite American president?
Mask change of heart at Trump?
"We are united in our efforts to defeat the invisible China virus, and many people say it is patriotic to wear a mask when you cannot socialize," tweeted Donald Trump - and added: "There is no one more patriotic than me, your favorite president! "
With the tweet, Trump revised earlier statements in which he dismissed masks as symbols of weakness. His short message, however, remained far from supporting the increasing demands in the US for a nationwide obligation to wear masks in public.
Due to a renewed increase in the number of corona infections in several states, Trump, who is fighting for his re-election on November 3, has recently come under great pressure. Unlike him, his Democratic challenger Joe Biden has been wearing mouth and nose protection in public for months.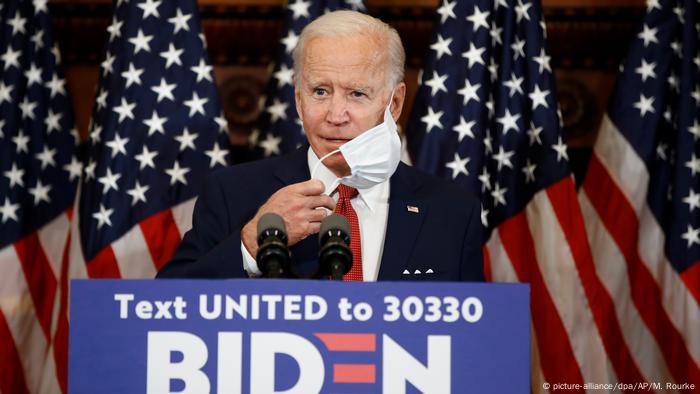 Masked challenger: Joe Biden
"Very good way" for positive news
After growing criticism of his crisis management, Trump also wants to resume his corona press conferences - from this Tuesday on. Regular briefings are a "very good way" to get positive news out to the public, he said in Washington. In the future, the main focus will be on progress in the search for a vaccine and drugs to treat COVID-19 diseases.
By the end of April, Trump had attended press conferences of the White House's coronavirus working group almost every day for weeks. Some of his appearances lasted longer than two hours. Some statements there brought criticism from the president - for example, a consideration in April whether injecting disinfectants into people could help in the fight against the virus.
wa / cw (afp, dpa)