Do you like living in Seattle?
The host family letter
:
Tips for your hostfamily letter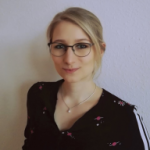 Published on March 21, 2019
Your application for a student exchange also includes a letter you have written to your future host family - the so-called student's letter or host family letter. It should give the host parents a first impression of you and your life at home. The host family letter is an important part of your application and can decide whether a family would like to take you in.
Not sure what your student's letter has to contain or what you shouldn't mention? Here you will find all the answers about your host family letter!
Letter to the host family: The first impression counts
Your future host parents and siblings should find out who you are and what your everyday life is like through your host family letter. This is very important because after all, host families want to know beforehand who they will welcome into their home for a year.
Not only exchange students have to write such a letter. A host family letter is also part of your application for au pairs. Here you can find a guide for au pairs.
The letter also offers an opportunity to assess whether you and the host family are a good match. Therefore, you should not make up anything about yourself in your host family letter. Be authentic, because then there is a high probability that you will get a host family that really suits you. If you try hard to present yourself in a particularly good light, you may create false expectations.
Every beginning is difficult
Since you do not yet know your host family, you should start with a "Dear (future) host family". If you are unsure how to proceed afterwards, it can help first of all to start writing. You can then shorten or rephrase the letter as often as you want. Now it's time to start and write a first draft! In total, your letter should be at least 250 words.
That belongs in your host family letter
At the beginning of the letter you should introduce yourself by name and state your age. You can also mention whether you live in a city or in the countryside, whether in an apartment or a house (for data protection reasons, please do not state the exact location). Is your place of residence near a well-known big city? Then you can mention this. It is certainly interesting for your host family to find out how you live in Germany, Austria or Switzerland.
Then you should briefly discuss your living situation and introduce your family. For example, you can answer the following questions in this part:
Do you live with both parents?
Do you have siblings? If so, how many and how old are they?
Do you have pets?
What do your parents do professionally?
In the next section you can tell something about your everyday life and your school:
What classroom are you in?
What are your favorite subjects?
What do you like to do in your free time?
Do you have special hobbies and interests?
Do you volunteer?
Do you have regular household chores at home?
Then you should explain why you would like to do a student exchange:
What is it about your destination country that fascinates you?
Why did you choose this country of all places?
What are you particularly looking forward to or what do you really want to get to know there?
Small counter questions to your host family are also allowed. They express interest and loosen up the letter.
At the end you shouldn't forget to express your anticipation and thank your host family.
Do not forget: It is not a given that they want to take you in for half a year or a full year. By emphasizing this, you show your appreciation.
You should avoid that
Of course, there are also some no-gos for a host family letter. In principle, you should not give false information and avoid sharing very private details about family and friends.
In addition, you should not express any expectations that might be perceived as excessive. For example, if you write how much you look forward to seeing a lot of your host country, it can put your host family off. It might seem like you expect to see them regularly on trips and trips.
English? French? Italian or Japanese?
If possible, you should write your host family letter in the language of your destination country. Don't worry - it doesn't have to be linguistically perfect! Small mistakes are not bad at all, but rather make you likable. If you let someone improve your letter too much, your host parents may end up misjudging your language skills.
If your language skills are not yet sufficient, it is not so wild either. In that case, you should write the host family letter in English. If you still add a few short sentences in the local language, this is a nice gesture and your host family will be especially happy.
In case of doubt, the same applies to your letter to the host family as to the rest of your application: Be yourself!
Do you have any questions about the host family letter or your application? Our high school team is always there for you and will be happy to answer all your questions on +49 30 84 39 39 93 (Mon-Fri from 9 a.m. to 5 p.m.) or via email to [email protected]