How is oil different from ghee
Of course, the highest quality ghee should be used as possible, since the higher the quality, the better it works.
High quality ghee
The quality of the ghee depends on the quality of the butter it is made from. And this in turn depends on the living conditions of the cow that produces the milk to make the butter.
Therefore, when buying ghee, make sure that it is a ghee made from organically produced butter from free-range or grazing cows.
However, you can also make ghee yourself quite easily. If you want to tackle this, the question automatically arises whether you should use sweet or sour cream butter.
Again she answers European Academy for Ayurveda as follows:
"The traditional way to make ghee is to use fresh cow's milk. This is whipped into butter - so-called white butter - and then boiled into ghee. The yield from milk to ghee is very low. This is why real, white ghee is also used as a valuable essence highly valued for physical and mental health. "
Today butter (made from cream) is usually used as the basic ghee substance. There is now a lot of discussion as to whether sweet or sour cream butter is more recommendable.
Studies at the Faculty of Nutritional and Herbal Therapy of the Tilak Ayurveda College in Pune have shown that there is no major difference in the quality of ghee made from sour cream or sweet cream butter (6).
However, sweet cream butter flakes less during the manufacturing process and develops a creamier sweetness than sour cream butter would. "
Ghee - homemade
Ghee production in your own kitchen is as follows:
You cut the butter into cubes and put it in as wide a saucepan as possible. Let the butter melt carefully on a low level.
As soon as it is completely melted, raise the temperature and let the butter boil briefly until it starts to foam.
Then turn the heat down to the lowest level and let the butter continue to simmer.
The protein, which appears as white foam on the surface, can be skimmed off and disposed of again and again in between.
Repeat this process until no more foam forms. This can take up to 2 hours, depending on the amount of butter used. Be patient, because the more carefully the ghee is made, the better its quality.
In the end, the clear, pure butter fat is left over.
Now just pour the fat into a clean kitchen towel, coffee filter or tea strainer and collect the ghee in a glass vessel.
Close the container well and turn it upside down for a moment. The vacuum created in this way guarantees a long shelf life.
You can find our recipe here: Ghee - make it yourself
donation
Your donation helps us
If you enjoyed this article, we would appreciate a small contribution to our work! Donate now with Paypal.
display
Distance training to become a holistic nutritionist
Are you interested in what's in our food and want to know how nutrients and vital substances affect the body? Do you want a healthy life for yourself, your family and fellow human beings? Nutritionists are popular - but the holistic aspect that is needed for sustainable health is often forgotten when giving advice. At the Academy of Naturopathy, you will get to know the connections between lifestyle and diet as well as physical and psychological well-being.
That educates interested people like you in around 16 months to become a holistic nutritionist out.
Is this article worth reading?
Share this article
swell
With the kind support of the European Academy for Ayurveda: www.ayurveda-akademie.org
(1) I. Shai et al., "Weight loss with a low-carobhydrate, Mediterranean, or low-fat diet.", New England Journal of Medicine, July 2008, (Weight loss with a Mediterranean low-carb diet compared to a low-fat diet)
(2) Rani R, Kansal VK. "Study on cow ghee versus soybean oil on 7,12-dimethylbenz (a) -anthracene induced mammary carcinogenesis & expression of cyclooxygenase-2 & peroxisome proliferators activated receptor-γ in rats." Indian J Med Res. 2011 May; 133: 497 -503. (Study regarding ghee compared to soybean oil on the development of breast cancer)
(3) Dr. Hari Sharma et al., "The effect of ghee (clarified butter) on serum lipid levels and microsomal lipid peroxidation", AYU (An International Quarterly Journal of Research in Ayurveda), June 2010, ("The effect of ghee (pure butter fat) on blood lipid levels and microsome lipid peroxidation ")
(4) Kumar MV, Sambaiah K, Mangalgi SG, Murthy NA, Lokesh BR. "Effect of medicated ghee on serum lipid levels in psoriasis patients". Indian J Dairy & Biosci. 1999; 10: 20–3. (Effect of medical ghee on serum lipid levels in psoriasis patients)
(5) Gupta R, Prakash H, "Association of dietary ghee intake with coronary heart disease and risk factor prevalence in rural males." J Indian Med Assoc. 1997; 95: 67-69. (Association of ghee with coronary heart disease and occurrence of risk factors in men from rural areas)
(6) Sundaram V, Hanna AN, Lubow GP, Koneru L, Falko JM, Sharma HM. "Inhibition of low-density lipoprotein oxidation by oral herbal mixtures Maharishi Amrit Kalash-4 and Maharishi Amrit Kalash-5 in hyperlipidemic patients.", Am J Med Sci. 1997; 314: 303-10. (Prevention of the oxidation of LDL cholesterol by oral ingestion of herbal mixtures Maharishi Amrit Kalash-4 and Maharishi Amrit Kalash-5 in patients with hyperlipidemia)
(7) Achliya GS, Wadodkar SG, Dorle AK., "Evaluation of the hepatoprotective effect of Amalkadi Ghrita against carbon tetrachloride-induced hepatic damage in rats". J Ethnopharmacol. 2004; 90: 229-32. (Investigation of the liver protective effect of Amalkadi Ghrita for carbon tetrachloride-induced liver damage in rats)
(8) Achliya GS, Wadodkar SG, Dorle AK. "Evaluation of sedative and anticonvulsant activities of Unmadnashak Ghrita". J Ethnopharmacol. 2004; 94: 77-83. (Investigation of the sedative and anticonvulsant effects of Unmadnashak Ghrita)
Notice on health issues
This information is passed to the best of my knowledge and belief. They are intended exclusively for those interested and for further training and are in no way to be understood as diagnostic or therapeutic instructions. We do not assume any liability for damages of any kind, which arise directly or indirectly from the use of the information. If you suspect illness, please consult your doctor or alternative practitioner
Related articles
High Cholesterol - The Real Causes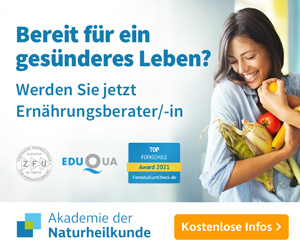 Subscribe to Newsletter
Exciting information about health and nutrition
1x per month
Login Successful. You will shortly receive a confirmation at the specified email address.
With your registration you allow the regular sending of the newsletter and accept the data protection regulations.
HEALTH CENTER © 2021 Neosmart Consulting AG. All rights reserved.