What is a spice burger in Ireland
Strange things happen in football. This sport, which is known to have long since died, still manages to arouse emotions in the bereaved. What a game, what passion, what a drama. And no, I'm not talking about the FC Bayern championship, congratulations. It has long since degenerated into petitesse.
Eintracht Frankfurt can achieve direct relegation after the third win in a row. The goal is within your grasp. Niko Kovac's troupe only has to go to Bremen ... you hardly dare to speak it out because of fear that it could go wrong.
Fuckin 'well done, gentlemen.
Against Dortmund, the supervisory team, instructed by one of Thomas Tuchel's many master plans (who, I swear, before the game, when he was waiting for his interview, twitched his hips slightly to the sound of Prince's "1999"), this supervisory team, stronger than FC Bayern (Pep doesn't give interviews, so he can't wait and twitch), to do exactly the right thing against ScharzGelbBieneMaja with an ensemble full of superstars, namely first play along, then strike, and then wall that Margot blissfully enjoy it would have ... where was I? No matter.
Works! With the kind help of the soccer cow, who replaces God, and the referee, I don't care, at some point something always balances out.
FINAL GAME IN BREMEN!
What everyone in Frankfurt (except the author, of course, you have a reputation to defend) hoped for, with advantage Kovac, children, who would have thought that when Veh was signed and everyone was against it and suspected what would happen, but "... NOT SO!".
There it lies, relegation. Now get it. Damn it. You deserve it. And then: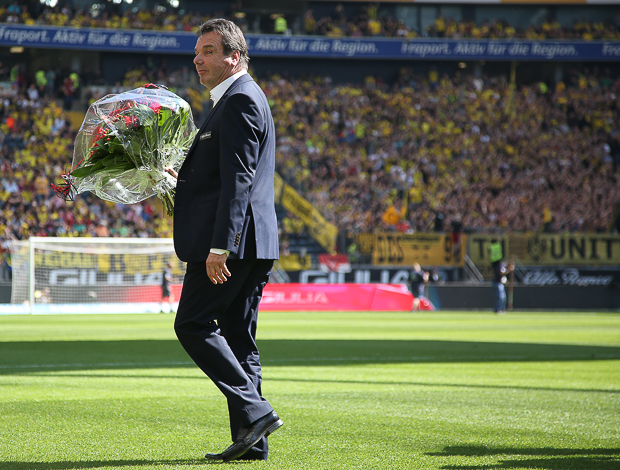 Exit. Photo: Stefan Krieger.