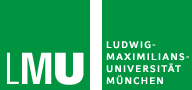 ---
---
02/21/2013 08:31
Globally networked learning - LMU starts with "Massive Open Online Courses"
Luise Dirscherl Communication and Press Office
Ludwig-Maximilians-University Munich
From summer 2013, the Ludwig Maximilians University (LMU) in Munich will be offering academic online courses for the first time, which will be accessible to anyone interested in science anywhere in the world. To this end, she joins top international universities that use "Massive Open Online Courses" (abbreviated to: MOOCs) to enable and further develop new forms of collaborative learning. For this purpose, LMU has now entered into a partnership with the Coursera consortium founded at Stanford University, which includes leading universities such as Princeton and Columbia.
MOOCs enable new forms of collaborative learning and make social media tools and approaches fruitful for teaching and learning. "The idea that learners from all cultures, age groups and educational contexts around the world follow the online courses of globally recognized scientists, network with each other to discuss problems, find answers and thus support each other in developing the material, is really revolutionary, "says LMU President Bernd Huber. Offering its own courses in cooperation with the Coursera portal is an opportunity for LMU to actively shape this technological development early on and to try out new formats for interactive learning.

The MOOCs are gaining more and more supporters around the world: the Coursera portal, in which the LMU is now involved, has more than two and a half million users for more than 200 courses from a wide range of scientific fields less than a year after it was founded in April 2012. Coursera founders Andrew Ng and Daphne Koller, both computer scientists at Stanford University, welcome the collaboration with LMU: "We are very pleased to welcome LMU as one of the top European universities among our partners, and we look forward to it The range of courses and the knowledge that LMU will make available to our students all over the world, "says Daphne Koller.

Four renowned professors kick off the event

The LMU's range of courses at Coursera starts this summer with four courses by renowned scientists: Business Administration Professor Tobias Kretschmer teaches "Competitive Strategy". Barbara Conradt, Professor of Cell and Developmental Biology, in her "Programmed Cell Death" course investigates the question of why cells die and how one can scientifically investigate cell death. The Humboldt Prize winners Stephan Hartmann and Hannes Leitgeb offer an "Introduction to Mathematical Philosophy". Donald Dingwell, Secretary General of the European Research Council and Chair of Mineralogy and Petrology at the Department of Geosciences and Environmental Sciences at LMU, deals with a volcanological topic. The courses will be developed over the next few months and will be available online from summer 2013 on the Coursera platform. Registration for the courses is already possible now.

Structure and process of the MOOCs

The MOOCs, for which anyone interested can register via the website www.lmu.de/moocs, usually consist of video lectures, interactive exercises and regular online quizzes to check learning progress. The course participants can network in various online discussion forums and support each other in their learning. Part of the educational concept of the courses is that the participants learn at their own pace within a certain time frame, have the opportunity to actively participate, receive feedback on their performance and regularly check their progress.

You can find more information about Coursera at www.coursera.org.

Further information on the project and the link to the LMU portal on Coursera can be found at: www.lmu.de/moocs
---
Criteria of this press release:
Journalists
interdisciplinary
transregional, national
Studies and teaching
German
---