Is my company website OK 1
How can I temporarily deactivate my website?
This guide explains a technical solution on how to temporarily disable your website by changing your DNS settings.
Step 1 - Open the DNS settings
Step 2 - Disable DNS Settings
Step 3 - done!
Note: In general, we recommend using password protection to temporarily disable your website. The advantage: You can still access and edit your website. You can also activate and deactivate password protection with immediate effect.
---
Step 1 - Open the DNS settings
Log into your one.com control panel.
Click in the tile Advanced settings on DNS settings.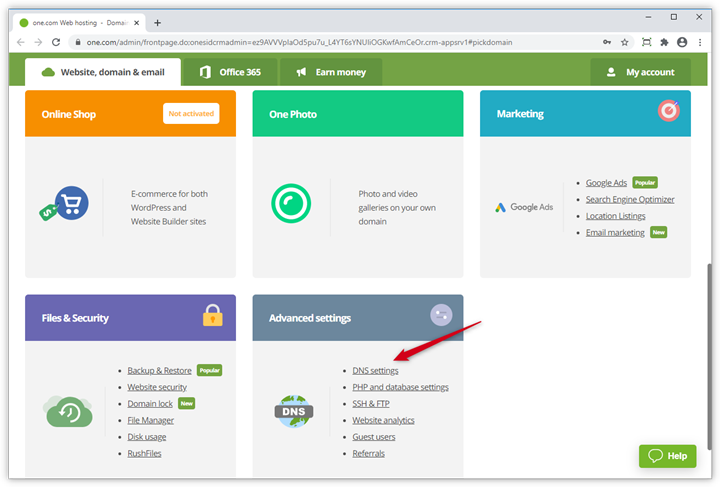 ---
Step 2 - Disable DNS Settings
Select the tab DNS records in the menu at the top and scroll down to Standard DNS settings.
click on Show all and disable the first six entries by clicking the green circle next to each of the six entries.
If you deactivate more than just the first six entries, you also deactivate other services, e.g. B. Email and FTP access. You then risk losing new emails and should therefore follow our instructions carefully.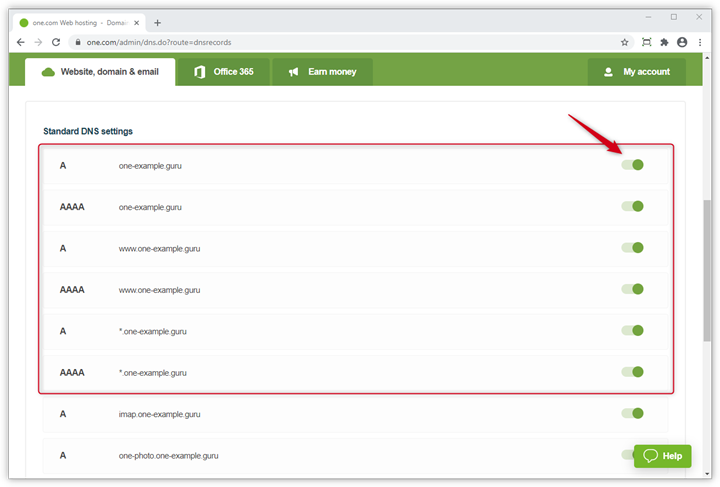 ---
Step 3 - done!
If the first six entries have turned gray (see image below), you have successfully disabled your DNS settings. Now all you have to do is Wait 90 minutes until the DNS changes are active. After 90 minutes, visitors will no longer be able to access your website.
It also takes 90 minutes to reactivate the DNS settings if you want to make your website visible again.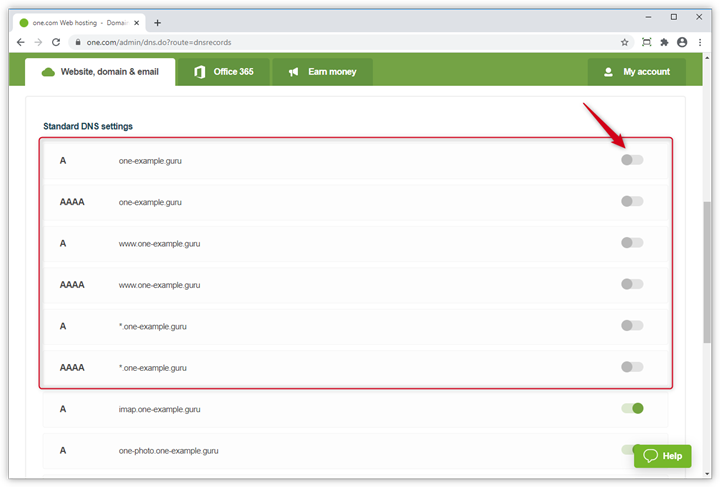 ---
Related articles:
What is .htacess?
How can I direct visitors to another page?