Can a dog be shot and live
Tens of thousands of "strays" wrongly shot?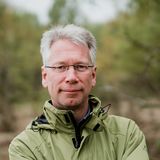 by Peter Carstens
Every year tens of thousands of cats and dogs are shot in Germany - because of "completely inappropriate" laws and assumptions, as criticized by the German Society for Animal Welfare Law
"Missing cat", "missing dog": Many pet owners never find their missing favorites again. You could have been the victim of a traffic accident. Or they were shot by a hunter.
There are no official figures on this. But the German Animal Welfare Association estimates that "tens of thousands of cats" and "well over a hundred dogs" are killed by hunters every year in Germany. The animal welfare organization PETA even assumes that 200,000 cats and "thousands of dogs" have been shot. There is a simple reason that there are no reliable figures such as those provided by the German Hunting Association for more than twenty different animal species: in most federal states, dogs and cats that have been killed do not have to be documented.
When and where can shooting be done?
Shooting dogs and cats is generally prohibited only in Saarland. In North Rhine-Westphalia there is at least a ban on cats.
The hunting laws of most federal states, on the other hand, expressly allow shooting - provided the cat or dog is further than 200, in some countries even 300 meters away from the last inhabited house.
The shooting is a tragedy for the owners of the animals, but from the point of view of many hunters it is necessary - to protect the game that they later kill themselves. The so-called hunting protection derives from the hunting laws of the federal states from paragraph 23 of the federal hunting law. According to this, cats and dogs may be killed if they "poach".
Christina Patt and Ellen Apitz from the German Legal Society for Animal Welfare Law (DJGT) criticize the mere assumption that hunters will take action.
Lawyers: shooting down dogs and cats "completely inappropriate"
In a recent statement, the two lawyers make it clear: In the vast majority of cases, there is no "reasonable reason" for killing, as required by the Animal Welfare Act. Cats hardly pose a threat to game anyway. And dog owners could show in retrospect that their animal posed no danger to deer and other wild animals. However, this is of little use to the shot dog.
Their conclusion: The legal regulations in most federal states are "completely inadequate and therefore disproportionate". Because "in addition to the death of the animal, there is also a massive encroachment on the owner's property rights, as well as severe emotional stress for them," says the lawyer Christina Patt. In contrast, if at all, there is only a comparatively low benefit for the game.
The ecological hunting association (ÖJV) also criticizes the shooting of dogs and cats - for animal welfare reasons. In his guidelines, for example, it says: "The shooting of dogs and stray cats is to be forbidden or allowed only after individual official approval."
Recommendations for dog and cat owners
Christina Patt from the DJGT hopes that this statement will trigger a social debate - and ultimately a revision of the state laws. Meanwhile, the lawyer advises dog owners to have their dog under control at all times - "and if necessary, keep him on a leash in the woods and in fields to prevent potential chasing". Owners of cats who are allowed outside should have their cats neutered to prevent uncontrolled reproduction.
If you want to prevent your pet from being considered "ownerless", you should have it chipped and registered. In this way, the animals can be easily identified and assigned.
#Subjects