Insurance is the most profitable industry
The most (un) profitable home insurers
Fund pension for different security needs
Continentale has come onto the market with a new pension product. It works with two values ​​in the offer, which proves that return calculations are not suitable as a sales argument, writes broker Philip Wenzel in his analysis. (Photo: private) more ...
Motor vehicle insurance: litigation over 100 euros
There are insurers who, at the expense of the insured community, also go to court over minor matters. This is shown by a case decided by the Coburg district court. (Image: Pixabay CC0) more ...
Again fewer insurers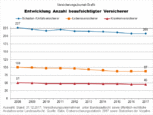 Bafin has published its current statistics on primary insurance companies. It is noticeable that the trend in the supervised companies that had shaped the past few years almost came to a standstill in 2017. (Photo: Wichert) more ...
A culture of courage required for insurers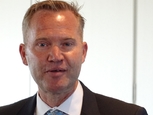 Solutions for working methods, communication, financial analyzes and online sales were presented at a conference on how digital change could particularly boost sales. (Photo: Schmidt-Kasparek) more ...
Further training to become an SME consultant for remuneration management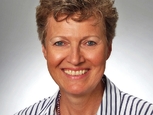 A training academy offers an e-learning path to become a "specialist advisor for corporate remuneration management". The institute promises successful graduates "a job with a future and very good earning potential". (Image: By-Quality) more ...
The private health insurers and radiation therapy
The Lüneburg district court has dealt with the question of whether providers are obliged to reimburse patients suffering from prostate cancer for the costs of modern radiation technology. (Image: Pixabay CC0) more ...
Smart Insurtech continues shopping spree
The industry consolidation among software service providers continues. Another IT company has now come under a new roof. (Image: Pixabay CC0) more ...