One of a Kind: The Rise and Fall of Stuey "The Kid" Hungarian
Short biography of Sarah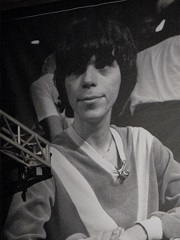 Photo by flipchip / LasVegasVegas.com (Author), CC BY-SA 3.0 (License)
Professional poker players are without question quite strange characters, after all they bury their noses in a handful of cards every day and practice keeping an expression that is as inscrutable as possible. Stuart "Stu" Errol Ungar was probably one of the most famous people of this guild, to whom Nolan Dalla and Peter Alson have dedicated a biography.
The book is entitled "One of a Kind: The Rise and Fall of Stuey,› The Kid ‹, Ungar", and it dates from 2006. Stu lived from 1953 to 1998, he was considered a true genius in his field - and always stood on the verge of madness. Unfortunately, he had a second passion that eventually cost him his life: it was called cocaine. But before it came to the sad end, the gifted player swam on a wave of success, won the World Series of Poker three times, which is unofficially the poker world championship, and also three times the now defunct "Super Bowl of Poker". This grandiose success is considered unbeaten, for this reason the new generation of card players still looks up to this important man. So Stu Ungar is and will remain one of the best players of all time, his legend without a doubt still lives on 20 years later.
Stu Ungar's nickname "The Kid" sheds light on the character of this exceptional talent who apparently never grew up. With all the admiration this man is shown, it does not seem surprising that another important figure in the poker scene, Daniel "KidPoker" Negreanu, pays homage to his great predecessor in his own nickname. Poker experts know that these two players have a certain similarity in style, and they may also have a similar genius. The bottom line, however, can be said that when the speeches on Stu Ungar, there is now a lot of mystification involved - a good reason to get to the bottom of the legend in the book.
Autobiography Review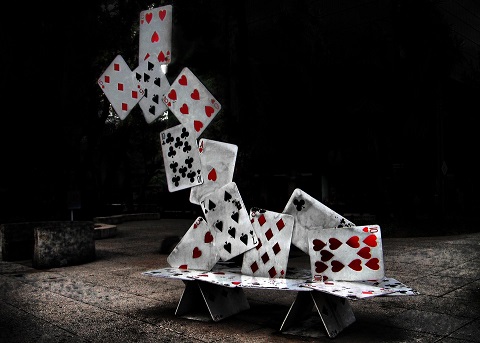 Photo by PokerBaazi, (Author), CCO Creative Commons (License)
Basically, the authors here have set themselves the task of completing Stu's autobiography. This only existed in fragmentary sound recordings that the great poker master had made in the last years of his life. For this reason, the book contains a rich treasure trove of original quotes that give it a special liveliness. Even non-poker players get into the plot very well because the individual rules of the game are explained in a simple way - nobody really has to be afraid to read this book just because they don't yet understand anything about playing cards. The most famous episodes from Stu's public life are also discussed, so that readers who already have a little prior knowledge will get their money's worth.
The individual scenes are written in an exciting way, the dazzling character of the protagonist also contributes to the fact that this book is difficult to put aside again. What makes this hero likeable is that, despite the enormous total winnings of 3.7 million dollars, it was never really about the money, but solely about playing poker - and probably also about being recognized by other people. The typical "American Dream" hardly played a role in his pursuit, although he embodied it excellently. Stu just loved what he was doing with a desperate ardor that leaps to the reader and touches him emotionally.
Everyone who has heard of this particular protagonist knows that the story has no happy ending. Accordingly, it is by no means a shallow bedside reading, but rather a piece of literature that really gets to the kidneys, especially because it is pure reality.
Conclusion
This biography brings us closer to the people of Stu "The Kid" Ungar and does not stick to superficial mystification. On the contrary: because the authors also researched the poker player's close social circle, they succeeded in drawing such a clear picture of this person that the reader almost gets the feeling that they actually know the protagonist - at least a little. Incidentally, the extremely eventful life of this man is ideally suited to be processed into a rousing story.
Incidentally, Nolan Dalla was personally authorized by Stuey in 1998 to put this biography on paper. The author enjoyed the full trust of the poker genius - and has certainly not abused it. In addition, Dalla is inclined to the gaming table herself and is very familiar with the subject matter. A clear reading recommendation!