Which statements about life courses are overused
Strengths in the application: what to call?
As an applicant, you should preferably write about your strengths. However, the chances of success decrease if your self-description consists exclusively of well-worn keywords. A data analysis from LinkedIn shows which keywords it is better not to include in your cover letter. 10 strengths that are overused - and can turn into weaknesses in your application.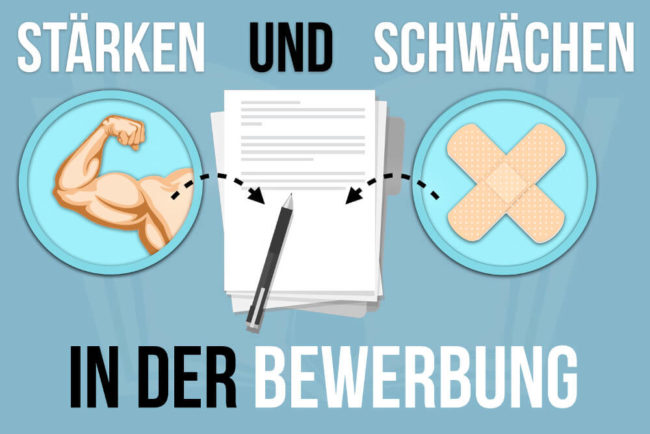 ➠ Content: This is what awaits you
➠ Content: This is what awaits you
These strengths are overused
"Motivated, creative, ambitious" - this is how recruits imagine the perfect applicant. Many think. There's just one tiny problem: they're all motivated, creative, and ambitious.
At least if you want to believe the self-descriptions of the specialists and managers. The three adjectives are so overused that they should actually seek professional treatment for burnout.
They are among the ten most used keywords in German applicant jargon. This is what the business network Linkedin found out from an analysis of 300 million online profiles. The ten most worn out "strengths" in Germany are:
Motivated
Creative
Expert knowledge
Passion
Strategically
Responsible
Ambitious
Analytically
Specialized
International experience
Online profiles are not cover letters. Nevertheless, it can be concluded with some certainty that precisely these keywords can also be found in the corresponding application letters.
Three ways you can discover your true strengths
Spontaneous brilliance.
Think of a situation where you solved an acute problem perfectly - in a way that no one else could or would never have thought of. What ideas did you make a lasting impression on others and how do you spontaneously ask others for advice?
Rapid expertise.
Which new skills have you acquired in the past almost effortlessly and within a very short time? Are there complex problems that you can simplify and solve quickly, playfully and effortlessly?
Total fulfillment.
Find the job in which you not only achieve enormous creative and performance potential, but also literally absorb and sink into it. In short: where do you experience the flow? And when you reappear: what gives you the deepest satisfaction?
Strength: Application without empty phrases
In order to convince with your application letter, these basic conditions should first of all be met:
Individuality: Your cover letter should be tailored exactly to the company you are applying to. This also applies to your strengths. What is in demand in one company is less important in another.
Clarity: It should already be clear why you want the job. Why you are the best candidate for the post. Platitudes do not set you apart from the rest of the crowd.
How do I then find my very own strengths?
One possibility is the so-called SWOT analysis. This originally comes from strategy development for companies and is based on the recording of four different areas:
Strengths = Strengths
Weaknesses = Weaknesses
Opportunities = Opportunities
Threats = Risks
The first two points - strengths and weaknesses - relate to the company in the original version, while points three and four - opportunities and risks - focus on the market and economic situation. Applicants can also modify the SWOT analysis and use it for themselves.
The analysis of strengths and weaknesses then relates purely to your own competencies and abilities, while opportunities and risks depend on the labor market, the advertised positions and potential employers. A graphic implementation of the SWOT analysis could then look like this:
In the graphic you can see the result of a SWOT analysis for a fictitious applicant. Here, the applicant's strengths and weaknesses are already combined with the opportunities and risks of the fictitious labor market situation, thus reflecting the applicant's options.
Before you start your own SWOT analysis: Make sure you resist the temptation to talk your way around your situation or to be overly optimistic about your own abilities. Only a realistic view can serve as a basis for your job search.
If, for example, you recognize through the SWOT analysis that your specific strengths are best suited to companies that you do not see as your preferred employer, your job search can take on a completely new direction. Then it may be the case to first build up skills and strengths that are relevant for your dream employer. However, it may also be enough to focus more on your practical experience and make it clear that you have the necessary skills.
A seriously pursued SWOT analysis can help you to identify obstacles, risks, opportunities and possibilities in good time and to prepare for them accordingly. To make your SWOT analysis easier for you, we offer you our template as an Excel file for download.
Application templates: 120+ free samples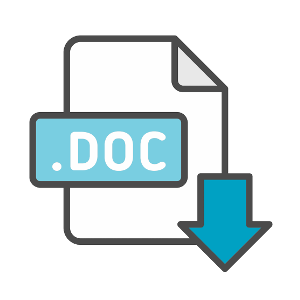 Use our professional designs and free application templates to apply. More than 120 professional templates for resume, cover letter and cover sheet as WORD files. Including sample texts for various professions and jobs. Ensure the perfect first impression of your application.

To download the templates
What does that mean specifically for the application?
Avoid empty phrases
You can understand the data evaluation by LinkedIn as a concrete instruction. Do NOT include the keywords mentioned in your cover letter or at least only in small doses. They are bloodless, chewed down to the skeleton and, moreover, absolutely self-evident. After all, if you weren't 'motivated', you wouldn't have applied in the first place. And those who apply as 'creative' definitely have to prove it afterwards.
Look for alternatives
Not that we get ourselves wrong: the characteristics from the top ten list of empty phrases are not bad per se. On the contrary: Anyone who carries characteristics such as ambition, a sense of responsibility and creativity through life cannot be so wrong. Still, no HR manager likes empty phrases. Nobody likes empty phrases at all. As a way out there are synonyms, exaggerations or forms of exaggeration for you. If, for example, you definitely want to communicate in your application that you are motivated because you think that this characteristic particularly distinguishes you or is extremely important for the position. One possibility would then be this increase: "I am motivated to the tip of my hair". Or this synonym: "I am driven by the desire to work in your company ..."
Get specific
Point out concrete accomplishments and examples instead of thrashing out cloudy phrases. Why are you so creative? How is this expressed in practice? The rule here is: no false modesty! You should mention successes from your professional past by name. Something like this: "I was able to prove my creativity when I successfully presented my design for a new homepage to a large customer."
Look forward
Your successes are reflected in the cover letter. But the visionary look into the future also brings plus points. What specific goals do you have in mind when you are so incredibly motivated? Where do you want to go with your motivation in the new company? "I am motivated to the tip of my hair to set up a powerful sales office in Abu Dhabi for company xy. My focus is on ... "This is how your motivation would take on concrete forms. And would be more than just an empty phrase.
What about the weaknesses?
We are born with weaknesses. From childhood on, they are a challenge to our self-confidence. We constantly compare ourselves, pay attention to what we can do worse or not at all, what we fail and are frustrated. Even at school we learn that if you don't eradicate your deficits, you at least stay seated if you don't fail later. In any case, however, he will be banished from the circle of the successful. Because these are the rules of the game that we are incised at school and later accompany us in the workplace: Accordingly, we start early to track down, analyze and correct our deficits.
Fatal! Because the result is that we expend enormous energies in order to catch up with something that we cannot anyway, that makes us powerless. We tinker with our weaknesses and in the end only try to limit the damage.
Why not turn the tables, strengthen your strengths and afford your weaknesses?
Studies show that the likelihood that someone will get to the top because they consciously promote a strength is 50 percent higher than if they only repaired their weaknesses. And there is hardly any natural talent that cannot be developed - for example through targeted further training or by looking for projects in which you can contribute and thus attract attention in the company.
And the weaknesses? No problem: surround yourself later with colleagues or employees who compensate for your weaknesses and challenge their strengths. Nobody has to be equally good at everything, but everyone is good for something.
[Photo credit: Karrierebibel.de]
Further sources and advice
Application tips
➠ Application templates
➠ 11 application forms
➠ ABC of application tips
➠ Application folder
➠ Application photo
➠ cover sheet
➠ Brief profile
Tips on the résumé
➠ CV in tabular form
➠ Resume templates
➠ Internships on the CV
➠ hobbies on the resume
➠ Unemployment on the résumé
➠ gaps in the résumé
Tips for covering letters
➠ Cover letter
➠ Introductory sentence in the cover letter
➠ Final sentence in the cover letter
➠ Interests in the cover letter
➠ Strengths in the cover letter
➠ Attachment directory
Tips on the job reference
➠ Assess job reference
➠ Secret codes in the certificate
➠ Interim report
➠ Job description
➠ References & samples
Special applications
➠ Unsolicited application
➠ Internal application
➠ Discreet application
➠ Email application
➠ Online application
➠ Application as a temporary worker
➠ Application for mini jobs
➠ Application after termination